Kylie and Kendall Jenner Were Cropped From One of Diddy's Met Gala Photos and Fans Can't Get Over It
The Kardashian-Jenner sisters are used to being the center of attention wherever they go. In fact, the family is even known to make quite a bit of money from appearance fees. They literally get paid to show up at parties. Perhaps that's why fans are still talking about a photograph from two years ago where Kylie and Kendall Jenner were definitely not treated like the guests of honor. 
The photograph is from the 2018 Met Gala, and it was posted by the hip hop artist Diddy after the event. Kylie and Kendall Jenner were both posing in the original photo, but the version Diddy posted cropped them out completely.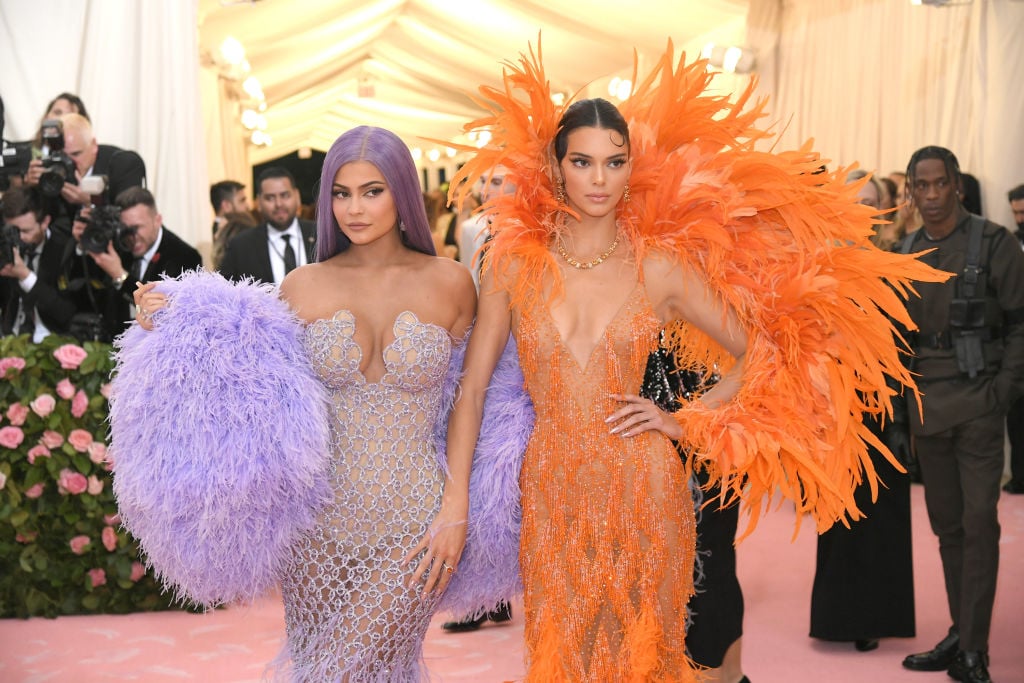 RELATED: Kylie Jenner Purchased Her New $36 Million Mansion Because It Was an Extremely Smart Investment, Source Claims
The Met Gala is the 'Super Bowl of fashion'
Officially known as the Costume Institute Gala, the Met Gala has become an over-the-top event where celebrities and fashion designers rub elbows and show off their signature looks. It's been dubbed the "Super Bowl of fashion" and has a reputation as the place to be for those who make their living off of being seen.
The costumes often take on a life of their own, and many of the year's most memorable fashion moments happen during this event. Billy Porter, well known for his fashion aplomb, showed up at last year's event decked out in a "Sun God" costume that had jaws dropping. Harry Styles, Lady Gaga, and Katy Perry all turned heads at the 2019 event, and they raised the stakes for future appearances. Sadly, we'll have to keep waiting to see what's to come because the 2020 event — originally scheduled for May 4 — has been indefinitely postponed because of the pandemic.
Kylie and Kendall Jenner posed with several celebrities in 2018
At the 2018 Met Gala, Kylie and Kendall Jenner sidled up to get in on a group picture with plenty of celebrities. One of those celebrities was Diddy, the hip hop artist who has become well-known for his cold edits when it comes to projecting only the images he wants on his social media feed. In the version that made its way to Diddy's Instagram feed, the Jenner sisters are nowhere to be seen, as reported by Buzzfeed.
Fans had a great time with the fact that Diddy had cut the pair out of the picture, and plenty of jokes were made at the sisters' expense. One commenter on the original Instagram post went so far as to suggest that Diddy planned his own pose knowing he was going to crop out the Jenners: "He knew from the beginning that he'd crop them out, that's why he's facing that way 😂👏🏾 imma start doing that." The commenter references the fact that Diddy has his back to the sisters, who are at the far left of the original photo and directly beside him.
Kylie and Kendall Jenner are not the only ones Diddy has cut
Recently, fans brought the entire thing up again as the date for this year's intended Met Gala came and went. The comments lit up with speculation about why Diddy decided to leave the Jenners out. Many pointed to the fact that Diddy tagged the photo with #blackexcellence. All of the other celebrities featured are black (and men), so the inclusion of the Jenners wouldn't fit with that particular theme. "[W]ell… the hashtag black excellence wouldn't work with them in it. [H]e did what he had to do," one commenter explained.
Others pointed out that Diddy has cut people out of photos before. Another example came from the 2018 Grammy Awards. Diddy posted a photograph of Jay-Z, Kendrick Lamar, and Nas labeled "3 Kings! 3 GREAT FRIENDS! Love you guys. #BlackGreatness." What the photograph doesn't show is that not only did Diddy do another cropping job — this time cutting out Fabolous — but he also Photoshopped French Montana — who was standing right between Lamar and Nas — out of the picture entirely!
Whatever Diddy's reasons for carefully selecting who makes the cut into his social media photographs, it's safe to say that just because you're standing next to him doesn't mean he's willing to be seen with you!