Kylie Jenner and Travis Scott Never Meant to Get Serious, Fans Speculate
Kylie Jenner's romance with Travis Scott, the father of her young daughter Stormi Webster, has fans talking about the couple once again.
Kylie Jenner is a wealthy young makeup mogul with her very own line of cosmetics and skincare, as well as a thriving career in reality television.
Still, it is her personal life that most often makes headlines. She has had two major romantic relationships that have been widely publicized, but it is her romance with Travis Scott, the father of her young daughter Stormi Webster, that has fans talking.
Recently, some posters on Reddit discussed Jenner's history with Scott, and the possibility that the two of them never actually meant to get seriously involved. 
Kylie Jenner was in a long-term relationship with Tyga
Kylie Jenner and the rapper Tyga go way back — all the way back to around 2010, when they reportedly became friends. In 2011, Tyga performed at Kendall Jenner's birthday party, with a 14-year-old Kylie Jenner in eager attendance. Jenner and Tyga began spending time together, and the rapper popped up on her social media feed on several occasions. Fans speculated that the two were dating, but several family members, including Kris Jenner, denied the reports via Cosmopolitan.
By the summer of 2015, Jenner and Tyga began stepping out together, appearing at red carpet events. At the time, Jenner was only seventeen years old. The two became "Instagram official" when Jenner turned eighteen, but for many, the romance between Jenner and Tyga was extremely suspect. They broke up and made up several times over the years that followed, ultimately breaking up for good in early 2017. 
When did Kylie Jenner start to date Travis Scott?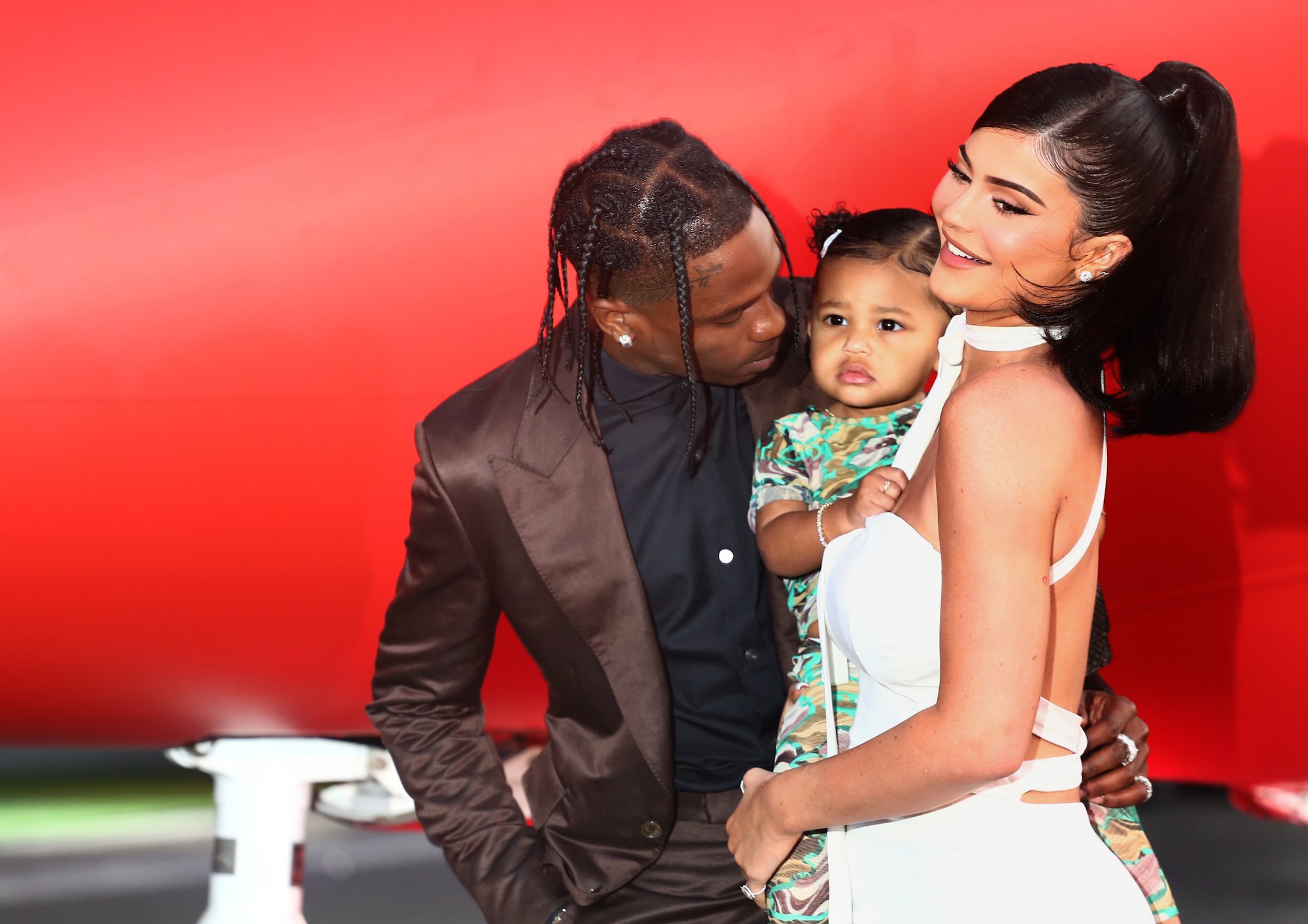 Immediately following her breakup from Tyga, Kylie Jenner was spotted with another rapper, up-and-coming music star Travis Scott. The two were seen getting cozy at a music festival, followed by an appearance at a basketball game. While the young couple didn't confirm their relationship, it was clear that they were having a blast, stepping out for parties and events all around the California area. 
By late 2017, rumors started circulating that Jenner was pregnant. Once again, the makeup mogul didn't confirm any of the reports — but she gave birth to her daughter with Travis Scott in early 2018. Following the birth of their daughter, Jenner and Scott remained together, but it was clear that there was some trouble in paradise.
By late 2019, Jenner and Scott had broken up, although they both vowed to remain close in order to continue being active co-parents to Stormi Webster. 
Fans think that Kylie Jenner and Travis Scott never meant to get serious
Recently, some new rumors have begun to circulate, rumors that claim Travis Scott and Kylie Jenner are back together.
Still, sources state that the exes are definitely not romantically involved and are still just good friends.
Recently, some fans on Reddit discussed how Jenner's romance with Scott first started and whether they ever intended to get seriously involved. "I also have a hunch that Kylie and Travis never meant to actually date. I think once she found out she was pregnant they gave it a shot," one fan posted, even postulating that Kris Jenner encouraged the two to try to date for a while.
Another fan agreed, stating that "I honestly just thought that's how it was, because I don't see hardly any chemistry between them. They looked uncomfortable next to each other at the doc premiere and let's not even get started on the video where she quizzes him about her."
Other posters agreed with the theory, proving that there have always been some serious questions about Kylie Jenner and Travis Scott in the fan community.