Kylie Jenner Didn't Hide Her Pregnancy Nearly as Well as Iggy Azalea, According to Fans
Iggy Azalea is an Australian rapper who rose to fame with hit singles like "Fancy." She earned comparisons to other top female rappers like Nicki Minaj, and often has made headlines for her series of social media feuds with other stars. In recent months, Azalea has been mostly out of the spotlight and hasn't been …
Iggy Azalea is an Australian rapper who rose to fame with hit singles like "Fancy." She earned comparisons to other top female rappers like Nicki Minaj, and often has made headlines for her series of social media feuds with other stars. In recent months, Azalea has been mostly out of the spotlight and hasn't been touring or performing, due to the effects of the coronavirus (COVID-19) pandemic. Still, there is another reason why Azalea has been mostly MIA — and that reason she recently revealed in an Instagram post that totally shocked many of her fans.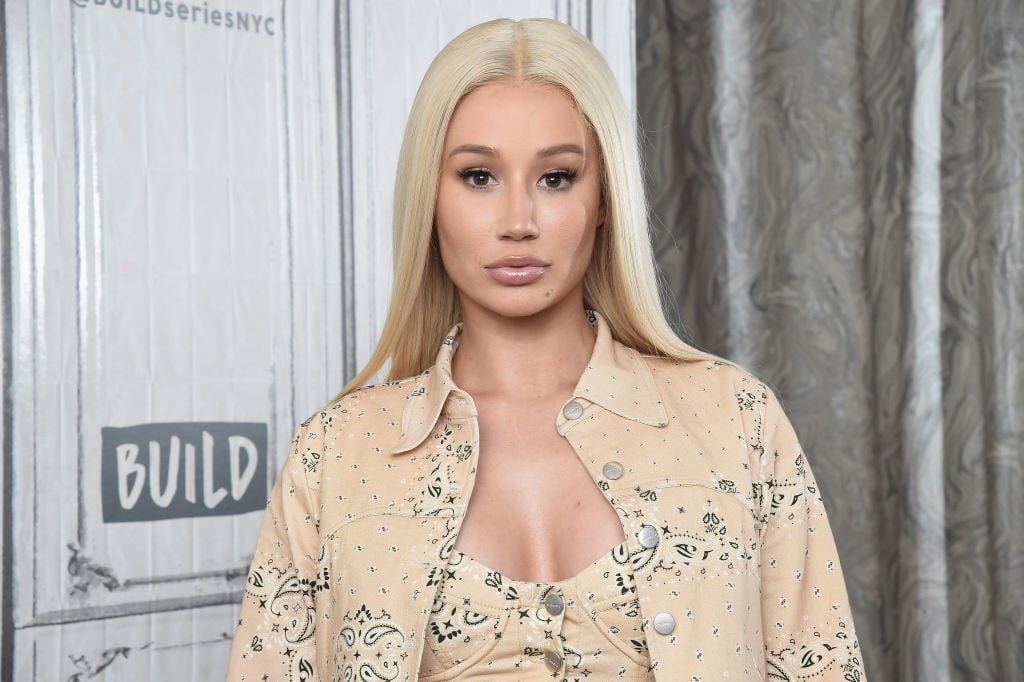 Kylie Jenner's top-secret pregnancy
Although Kylie Jenner and Iggy Azalea might have nothing in common on the surface (excepting a rumored addiction to plastic surgeries) Jenner also made a similar bombshell announcement that followed months of silence and speculation. According to Billboard, in late 2017, the Kylie Cosmetics maven became the subject of a rumor that she was pregnant with rapper Travis Scott's baby. Jenner refused to speak out on the subject, and even as speculation grew more intense, she grew quieter and quieter on social media.
The rumors were complicated by the fact that Jenner teased her fans for months with Instagram posts that could definitely point to a secret pregnancy — everything from a series of "throwback" photos to pictures of the social media star trying to choose between blue or pink phone cases. Finally, in February 2018, Jenner posted that she and Scott had welcomed a baby girl named Stormi Webster. Jenner acknowledged that there had been wild speculation over her mysterious pregnancy, but that she had chosen to keep the news private out of her desire for a healthy pregnancy. Fans were surprised and happy for Jenner — but after so many months of rumors, the news was, to many, anticlimactic. 
Iggy Azalea recently revealed that she is a mother
In early June, Iggy Azalea took to Instagram to state that she has a son, and that she fully intends to keep his life private, free from the intrusive gaze of the media. Fans and critics alike were shocked. Azalea did not reveal who her son's father is, or whether she is married. She did not even state the child's name or date of birth. 
Iggy Azalea has also been cagey regarding the status of her relationship with alleged boyfriend Playboi Carter, whom many fans suspect is the father of her child. The two started dating in late 2018, but after a rumored split in early 2020, Azalea posted on social media that she was single. Shortly after she posted her relationship status, she retracted it, stating that she was "joking" and that she loves Carter. Then, in April 2020, a source close to Azalea claimed that the rapper was pregnant. Azalea not only didn't confirm or deny the news, but she refused to post anything on social media that could be associated with the pregnancy rumors. It wasn't until her June 2020 Instagram post that many fans even realized that there had been pregnancy speculation about Azalea.
Did Iggy Azalea hide her pregnancy better than Kylie Jenner did?
With Iggy Azalea's name in the headlines more than ever in recent days, many fans are drawing comparisons between the way Azalea handled her pregnancy and the way that Jenner dealt with her. One fan posted a question on Twitter, asking "Do we all agree that Iggy Azalea hid her pregnancy better than Kylie Jenner?" The response to the Tweet was swift, with the vast majority of fans agreeing that Azalea did a much better job than Jenner. Still, one or two people pointed out that the reason Azalea might have been more successful at concealing her pregnancy is that she and Jenner are at "two different levels of fame." Certainly, Jenner has had to deal with more media attention than Azalea ever has — but it seems undeniable that the young reality star was at least partially responsible for fueling the speculation.