Kylie Jenner's Due Date: Fans Think They've Discovered a Clue About Baby No. 2
When is Kylie Jenner's due date? Fans think it's late 2021, but a source says it's early 2022.
Kylie Jenner is no stranger to making headlines — but recently, the tabloids have been working in overdrive after sources revealed that Jenner is expecting her second child. Jenner herself confirmed the pregnancy on Sept. 7, tagging her longtime on-again-off-again boyfriend, Travis Scott, in a video announcing the big news. Fans have since taken to social media to dissect some clues about Kylie Jenner's due date — and if their predictions prove correct, Jenner's new baby could be arriving sooner than some might think.
Kylie Jenner confirmed she's expecting her second child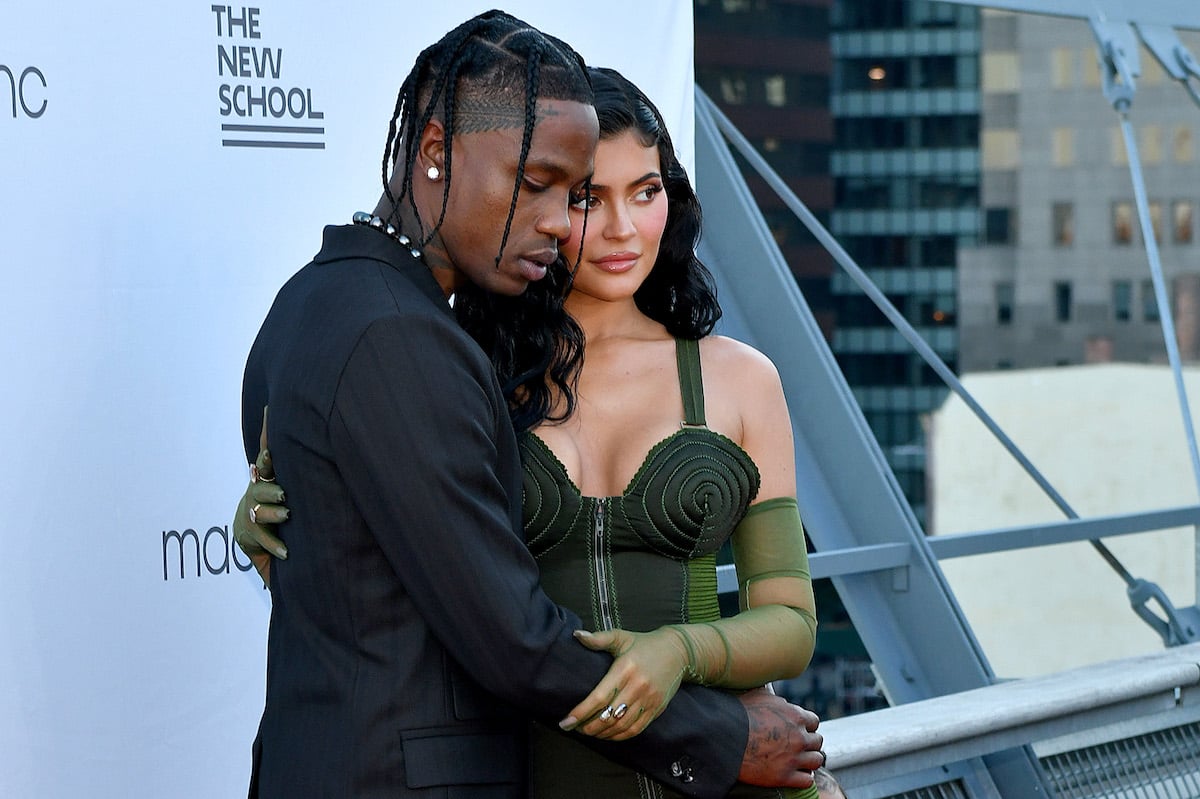 In August 2021, multiple sources including E! Online reported that Kylie Jenner, the high-profile makeup mogul known for her successful Kylie Cosmetics brand, is expecting her second baby with rapper Travis Scott. Fans have been speculating about a possible Jenner pregnancy for many months, with a number of fans pointing to the fact that she has been sharing old photos of herself on social media as a major clue that she could be hiding something big.
Initially, Jenner remained silent amid all the pregnancy buzz. However, the makeup mogul finally confirmed that baby number two is on the way on Sept. 7 with a heartwarming video she shared via Instagram. Little is known about how far along she is or the sex of the baby. Still, some eagle-eyed fans have spotted a clue to when Jenner's due date could be based on some racy tweets shared by Travis Scott. 
When is Kylie Jenner's due date?
As reported by The Sun in late August, some fans have pointed to Travis Scott's Twitter account as a clue as to when he and Jenner could be expecting their new baby to arrive.
In January 2021, Scott posted a particularly racy tweet that reads "Wheeewww that s**t was w*t this morn," with a red heart emoji. The tweet has resurfaced in recent days, with one fan writing in the comments, "According to my calculations, Kylie Jenner is about 5-7 months pregnant lmfaaaoo." 
Another fan wrote "Omg kylie must be 6-7 months pregnant," while another joked: "And 9 months later stormi 2.0 will come." One fan wrote "This man told us months ago that Kylie was pregnant again."
It isn't just the conception date that fans have speculated about. Several Jenner fans have guessed that the makeup maven is expecting a boy, based on the fact that Jenner has shared several pictures of her daughter, Stormi, wearing all blue. In the caption of one such picture, Jenner wrote "favorite girl," alongside a blue heart emoji. Considering that Jenner is known for dropping hints via social media, these fan theories could prove to hold water.
A source has since told The Sun that Jenner is due in early 2022 — although an exact due date was not shared.
Kylie Jenner and Travis Scott have been through a lot of ups and downs
Kylie Jenner and Travis Scott might not have a picture-perfect relationship, considering they've broken up several times over the years. But through it all, they have remained focused on their growing family.
Jenner and Scott first got together in 2017, after connecting at a Coachella concert. Less than a year later, in February 2018, they welcomed their daughter, Stormi Webster. Throughout her pregnancy, Jenner remained out of the spotlight, refusing to comment on her growing baby bump.
In October 2019, Jenner and Scott broke up, with Jenner taking to social media to post that the two remained focused on co-parenting their daughter. The split didn't last long, and a few months after the breakup, sources claimed that Jenner and Scott were exploring a romantic future together once again.
In recent months, Jenner and Scott have been spotted together at several events, leading many fans to believe that, for all intents and purposes, the dynamic duo are once again firmly back "on." Of course, the pregnancy news confirms this, and the coming months should provide even more insight into the status of Jenner and Scott's relationship.