Kylie Jenner Fans Can't Stand Her New Elle Cover
Some of Kylie Jenner's fans hate her new Elle cover, taking to Reddit to criticize her modeling skills.
Kylie Jenner is one of the most popular members of the Kardashian-Jenner clan. The young makeup maven was first introduced to fans in 2007, when her family's reality series, Keeping Up with the Kardashians, debuted on television. At first, Jenner seemed like any other preteen girl — slightly awkward in her own skin and struggling to find her identity. These days, however, Jenner is known as one of the hottest women on social media. She regularly shares a variety of filtered, posed photos on her Instagram page, but recently, fans were treated to the sight of Jenner on the cover of Elle Russia. While Jenner undoubtedly looks beautiful on the cover, some fans took to Reddit to discuss Jenner's look, and in the process, compared her modeling skills to that of the other Kardashians. 
Kylie Jenner is well known for her sleek Instagram aesthetic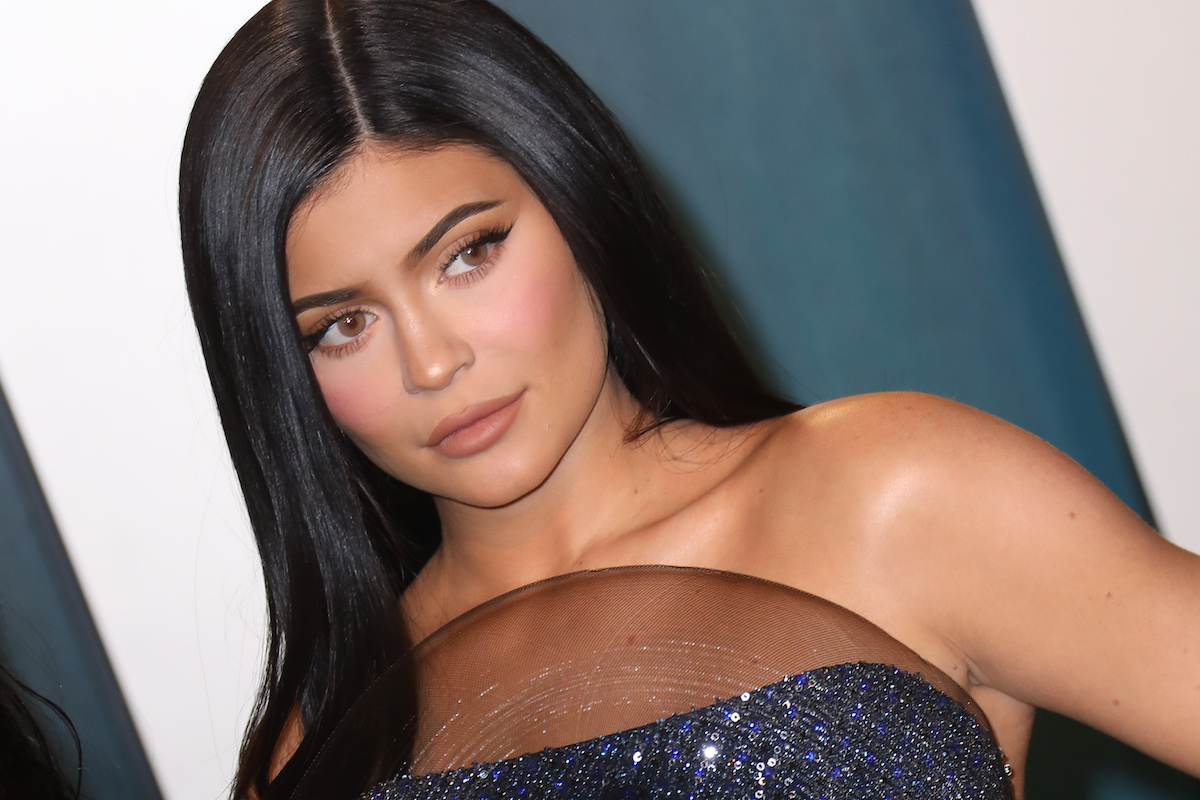 Kylie Jenner has always been under scrutiny for her social media presence. In the early days of her fame, she was known to rock edgy looks and was a particular fan of blue hair and black leather ensembles. Still, as she grew into maturity, Jenner started to favor distinctly adult outfits and poses, and she has no problem showing lots of skin on social media.
While Jenner has been slammed for her super-sexy aesthetic, there are many of her fans who appreciate that she is so confident. Those fans have followed her career as she's posed for several high-fashion magazines, including, most recently, Elle Russia. 
What do Kylie Jenner fans have to say about her Elle cover?
On the cover of Elle Russia, Jenner can be seen wearing a long winter coat with a fur collar, along with some matching leather gloves and thigh-high boots. Jenner appears to be holding the coat closed with one hand, while the other rests lightly on her bare thigh, above the edge of the boot. The look is quite different from Jenner's usual skimpy ensembles, and fans quickly took to Reddit to discuss the cover and Jenner's pose.
"The asymmetry between the lips and nose is so strange. Kylie does not look like this IRL. I wonder if whoever did the editing is just really bad?" one fan wrote.
Another fan joked about her now-familiar expression, writing, "Can she ever do another face than the dead sex eyes."
Still, several fans defended Jenner's Elle Russia cover, with one writing, "I don't know about the pose, but I love this kind of outfit on her. It's weird and creative without being too much. Also a nice change from her usual extra slim outfit."
Kylie Jenner fans compared her and Kendall Jenner's modeling styles
Of course, Kylie Jenner isn't the only model in the Kardashian-Jenner family. The most famous model in the bunch is Kendall Jenner, who is well known for her work with nearly every major fashion brand in the industry. Jenner has walked the runway for Victoria's Secret and is often seen in campaigns advertising perfume, expensive clothing, and accessories.
In the Reddit thread, some fans compared Kylie's modeling to the work that Kendall does, with one fan writing that Kylie might actually be a better model because "Kylie has more of a marketable sexy vibe and Kendall seems a lot of awkward and not sexy in a lot of her pics."
Still, some fans claimed that since Kylie has the same expression in every picture, it is proof positive that Kendall is the better model. Ultimately, with modeling being so subjective, every Kardashian-Jenner fan will have their own interpretation of every social media post and magazine cover.