Kylie Jenner Is Accused of Cultural Appropriation
No stranger to criticism, Kylie Jenner is in hot water again after a recent photoshoot that some say is cultural appropriation.
Thousands of fans all over the world love the Kardashian-Jenner family. Their outrageous antics have been captured and broadcast on their reality show, Keeping Up with the Kardashians, for well over ten years. While many people find a lot to love about the Kardashian-Jenners (including their undeniable family bond) there are many who find some of their actions very problematic – including the long-running theme of cultural appropriation, the practice of taking aspects of another culture, in many of their photoshoots or fashion choices. Recently, Kylie Jenner, specifically, came under fire for this exact issue, and it's far from her first time.
The Kardashian-Jenners have a history of cultural appropriation
The Kardashian-Jenners are frequently seen decked out in the latest designer gear, including incredibly expensive shoes, handbags, and outerwear. However, their photoshoots often feature a wide variety of outfits, including a few that have landed them in hot water. Kim Kardashian, in particular, has been accused of cultural appropriation many times. In December 2019, Kardashian posed for a series of stylized photos in which she looked noticeably different. In fact, many critics pointed out that Kardashian's makeup made it look as though she was posing in "blackface." In the past, she has gotten heat for wearing her hair in what she referred to as "Bo Derek braids" and although she claimed that she wasn't "tone deaf" to the issue of cultural appropriation, people were left wondering.
Khloe Kardashian has also gotten in trouble for the same issue. In 2015, she was accused of cultural appropriation after she was photographed wearing a niqab, an important symbolic item in Muslim culture. In 2018, Kardashian again hit a nerve when she posted a throwback photo of herself and her baby daughter, True Thompson, wearing matching Asian conical hats. Critics were quick to point out that the headwear choice seemed inappropriate and one Twitter user even stated that Kardashian should "do better." 
Even Kendall Jenner, the supermodel who typically keeps her distance from her family's antics, has been caught up in the controversy. A recent photoshoot featured Jenner wearing her hair in an afro style, prompting social media users to call her "tone-deaf." 
Kylie Jenner has been criticized before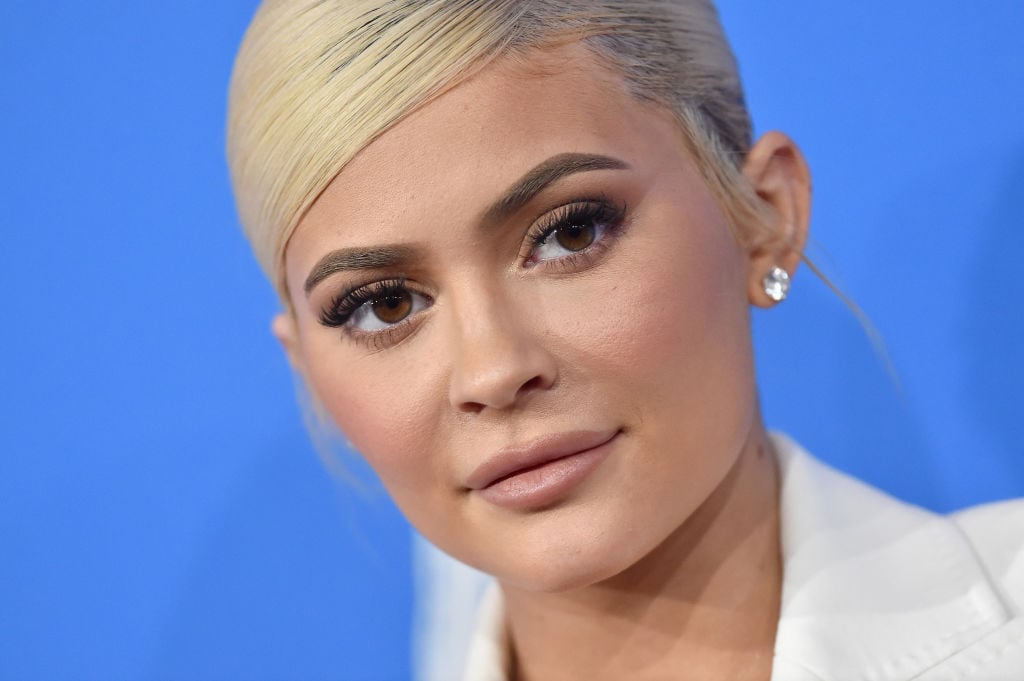 Kylie Jenner, the youngest sibling in the clan, has also been called out for cultural appropriation in the past. As early as 2015, a teenage Jenner posted a photo where her hair can be seen braided into cornrows. Almost instantly, Jenner's photo received a swarm of comments from angered fans. Hunger Games actress Amandla Stenberg accused Jenner of appropriating black features and culture but failing to use her position of power to help the black community. 
Kylie Jenner's recent controversy
Sadly, it seems as though Kylie Jenner hasn't learned much from her family's long-standing issue with cultural appropriation. In early January, Jenner posted a racy shot of her hair done up in twists, a look that is known as a protective style in African-American culture. Immediately after the image went up, Jenner received a swarm of negative feedback. "She wants to be a black woman so bad," one Twitter user claimed, echoing the sentiments of many other critics online.
Jenner deleted the image shortly after the criticism started, but the photographers who styled the image kept it up on their page – and claimed that the shot was intended as a tribute to iconic singer Gwen Stefani. Still, for those who remember the Kardashian-Jenner family's past controversies, that explanation doesn't hold water. Perhaps the year 2020 will bring some perspective to the famous family, and give them a greater understanding of the groups and the people that they might be offending with certain styles.