Kylie Jenner Just Lost Her Problematic Billionaire Status and It Gets Even Shadier From There
Kylie Jenner is the youngest sibling in the Kardashian-Jenner family, and possibly the most popular. She has gone on to surpass her sister, Kim Kardashian West, in social media popularity, and due to the success of her Kylie Cosmetics company, in early 2019, she was named the world's youngest self-made billionaire by Forbes. The announcement rocked the world, and the young makeup maven had many naysayers, but there was no doubt of her successes — from a simple "lip kit" to dozens of products, pop-up shops, and merchandise deals, Jenner had truly made the big time. Still, the same magazine that proclaimed her a billionaire in early 2019 just released a new report — and Jenner fans are shaken at the news.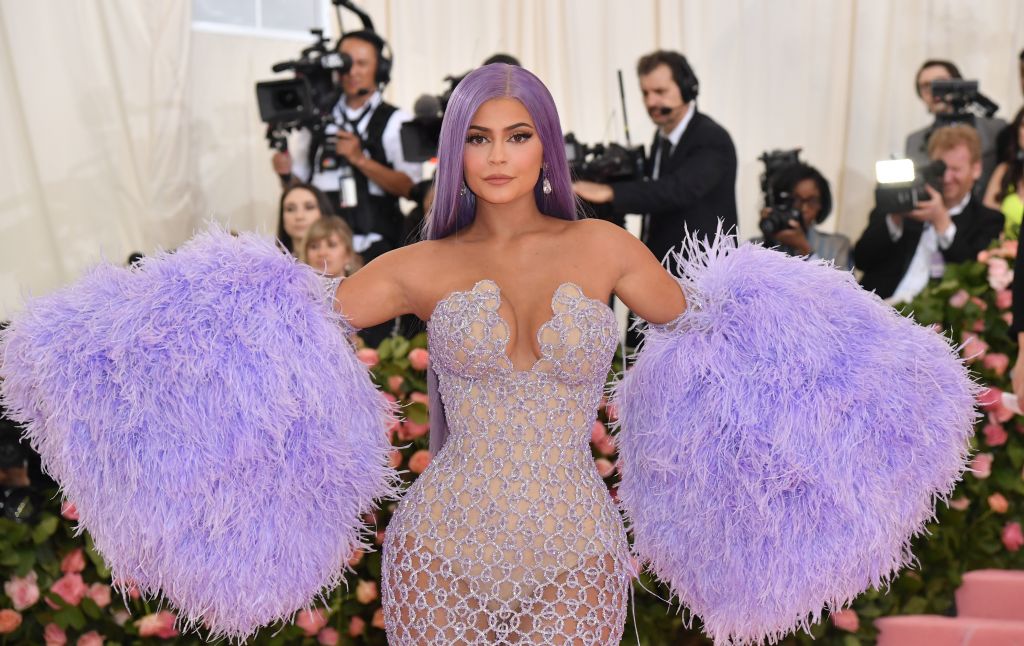 How did Kylie Jenner become famous?
Born in 1997, Kylie Jenner was in the spotlight from the time that she was 10 years old. As a featured player on Keeping Up with the Kardashians, Jenner got to do most of her growing up in the public eye. Born into a large family with many siblings and step-siblings, from the very beginning, Jenner had to fight for the recognition that she wanted.
With her older sister, Kendall Jenner, Kylie Jenner worked on a number of business projects by the time she was a teenager. The sisters collaborated with the clothing brand PacSun in 2012, and collaborated on jewelry lines, cosmetics launches, and even co-authored a book in 2014. Kylie Jenner was often seen on red carpets for various film premieres and concert events, and even began working on her own projects, including a line of hair extensions. Still, it seemed as though Kylie Jenner was still floundering to find her footing in a family with so many hustles, and some fans wondered if the youngest Kardashian-Jenner would ever truly find her niche.
Kylie Jenner has a passion for makeup
RELATED: Which Celebrity Makeup Line Is More Successful: Kylie Cosmetics or Fenty Beauty?
When Kylie Jenner first started experimenting with makeup and hairstyles, it definitely became apparent that she had her own unique "look." As a teenager, Jenner often rocked bold hair colors, including pink and blue. She also began changing up the way that her face looked — beginning with her lips. In 2015, fans started noticing that Jenner's lips looked much fuller than they had in the past, and speculation that Jenner had gotten lip fillers began.
Initially, Jenner denied the fillers and claimed that she was just overlining her lips with liner. However, she eventually copped to getting fillers because of longtime insecurity. Only a few months after the debut of her new, fuller lips, Jenner launched the very first product in her Kylie Cosmetics line, the lip kit that has now become famous. In the years since, Jenner's company has released a multitude of different products, including eyeshadow palettes, primers, highlighters, and eyebrow pencils. In 2019, she expanded the brand by releasing Kylie Skin, a curated line of skincare essentials.
Forbes announced that Kylie Jenner is not actually a billionaire
Kylie Jenner's cosmetics company achieved overwhelming success, with products selling out in a matter of minutes. Due primarily to the incredible success of Kylie Cosmetics, in March 2019, Forbes announced that Jenner had earned the title of the world's youngest billionaire, as reported by Washington Post. However, in late May 2020, Forbes published an explosive article declaring that Jenner is no longer a billionaire, and the way she got there was fairly shady. The publication blasted Jenner for hiding and allegedly falsifying tax returns in order to make her income appear more sizable than what it actually is. 
Forbes offered a recalculated estimate of Jenner's net worth, placing it at around $900 million, with a third of that total being from the $340 million that she made from selling majority shares of Kylie Cosmetics to Coty. Forbes also noted that the Kardashian-Jenner family had no comment when contacted for the story — it could be that Kylie Jenner, a master of public image, is quickly trying to calculate her next move.