Kylie Jenner Might Make the Catsuit a Huge Trend During Quarantine
Kylie Jenner is a 22-year-old cosmetics company owner that has amassed a fortune larger than everyone in her family, even her eldest sister Kim Kardashian West. Jenner's company is a 100% independent endeavor, so she reaps all the profits instead of incorporating and collaborating with her family.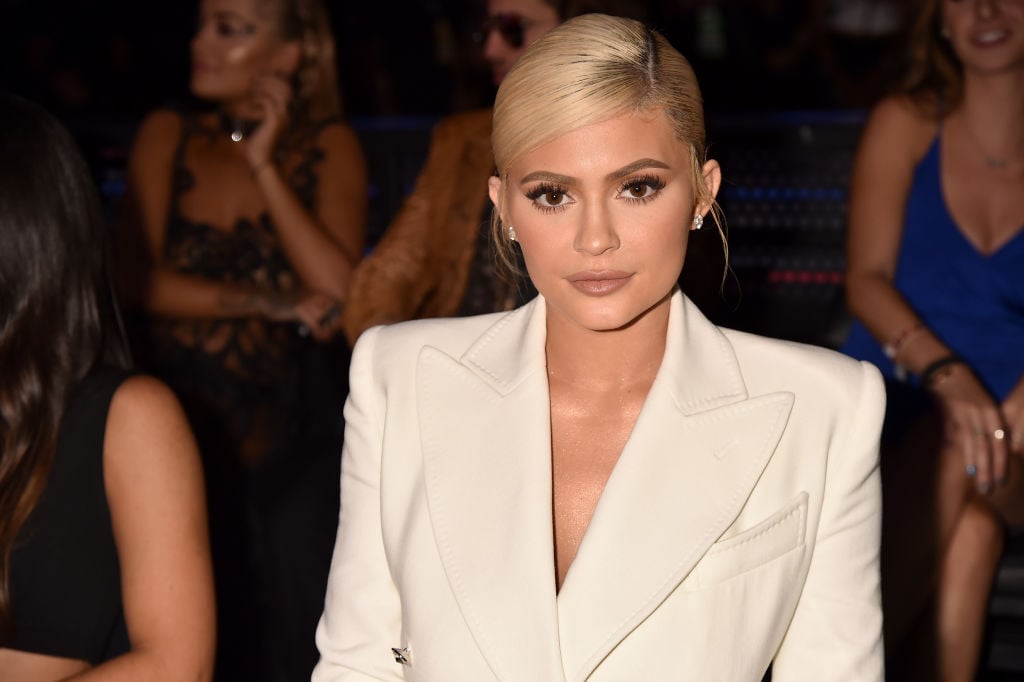 Jenner's efforts have earned her over 150 million followers and a social media community that looks to her for the latest trends in style and beauty. From hair and makeup to the Instagram stories about her charmed life, Jenner is a trendsetter extraordinaire, even in the face of a pandemic.
While the rest of us are rocking our favorite loose pajamas, Jenner is zipped into trendy catsuits in seemingly casual photos. 
Jenner's quarantine catsuit style
Throughout the recent weeks in quarantine, Jenner has posted photos on her Instagram feed where she languishes in casual poses dressed in skin-tight catsuit outfits. In several styles and prints, she poses in her home and on the grounds of her property wearing outfits that could double as runway chic. Fans have praised her natural makeup looks in her Instagram stories paired with these outfits and her millions of followers have taken to the comments with their love of this new trend. 
This isn't the first time Jenner has rocked a catsuit
A couple of months before the quarantine began, Jenner posed in front of one of her supply trucks in a black catsuit and casual black ankle boots. A leather moto jacket over her arm completes the look, along with her signature makeup and accessories.
In December 2019, Jenner did a home photoshoot in a checkered one piece from ASOS. Each of the pieces she has featured might look high fashion but on closer examination, the outfits (minus makeup and accessories) can be achieved for $150 or less, and her fans attempting to recreate the look can appreciate that.
Even Jenner's young daughter Stormi has posed with mom in a matching catsuit earlier in the quarantine period. Stormi is a frequent star in Jenner's Instagram stories and photos, showing that her daughter might be a trendsetter herself one day.
Not every Jenner trend has been a hit
The best and brightest beauty moguls can still get it wrong. Jenner debuted these long nails on Instagram to an outpouring of criticism from fans. They commented that the nails "looked like marker caps" and they weren't afraid to come out against the trend. They've also criticized many of her parenting decisions, especially her continued provocative photoshoots and the lack of Stormi footage on Keeping Up with the Kardashians. This hasn't impacted Jenner's business and her beauty brands are still wildly successful. 
Jenner's trends often go side-by-side with her product launches
In November 2015, Jenner's first lip kit came out when she was just eighteen years old.
After two years of speculation over her plump lips and perfect pout, Jenner launched these kits with a lip liner and plumping liquid color that promised the user they'd achieve the "perfect Kylie pout" with her products. These kits launched her beauty brand that has grown into a booming cosmetic and skincare company independently owned by Jenner. 
Other trends launched by Jenner were clear shoes in 2017, the perfect chiseled brows in 2018, tiny sunglasses in 2019, and now in 2020, her new catsuit looks might become the next big trend. Also during quarantine, Jenner has done away with her hair and lash extensions as well as her manicured nails and heavy makeup looks.
She has also donated $1 million to healthcare workers in LA. Along with her mother, Kris Jenner, Kylie Jenner has given "over 6,000 pounds of hand sanitizers to Southern California hospitals." Whatever she decides to wear, Jenner makes an impact on her fans and the world around her.