Kylie Jenner Says She Never Leaves the House Without This 1 Lip Product
Everyone has that one little beauty tool they like to keep on them at all times. For some, it's a face powder, for others, it's a travel fragrance. But for Kylie Jenner, her go-to beauty product is one that is so on-brand for her.
In a new YouTube video, Jenner gave fans some intel on her handbag essentials, and while sharing the contents that live inside her purse, she revealed the one beauty item she never leaves the house without.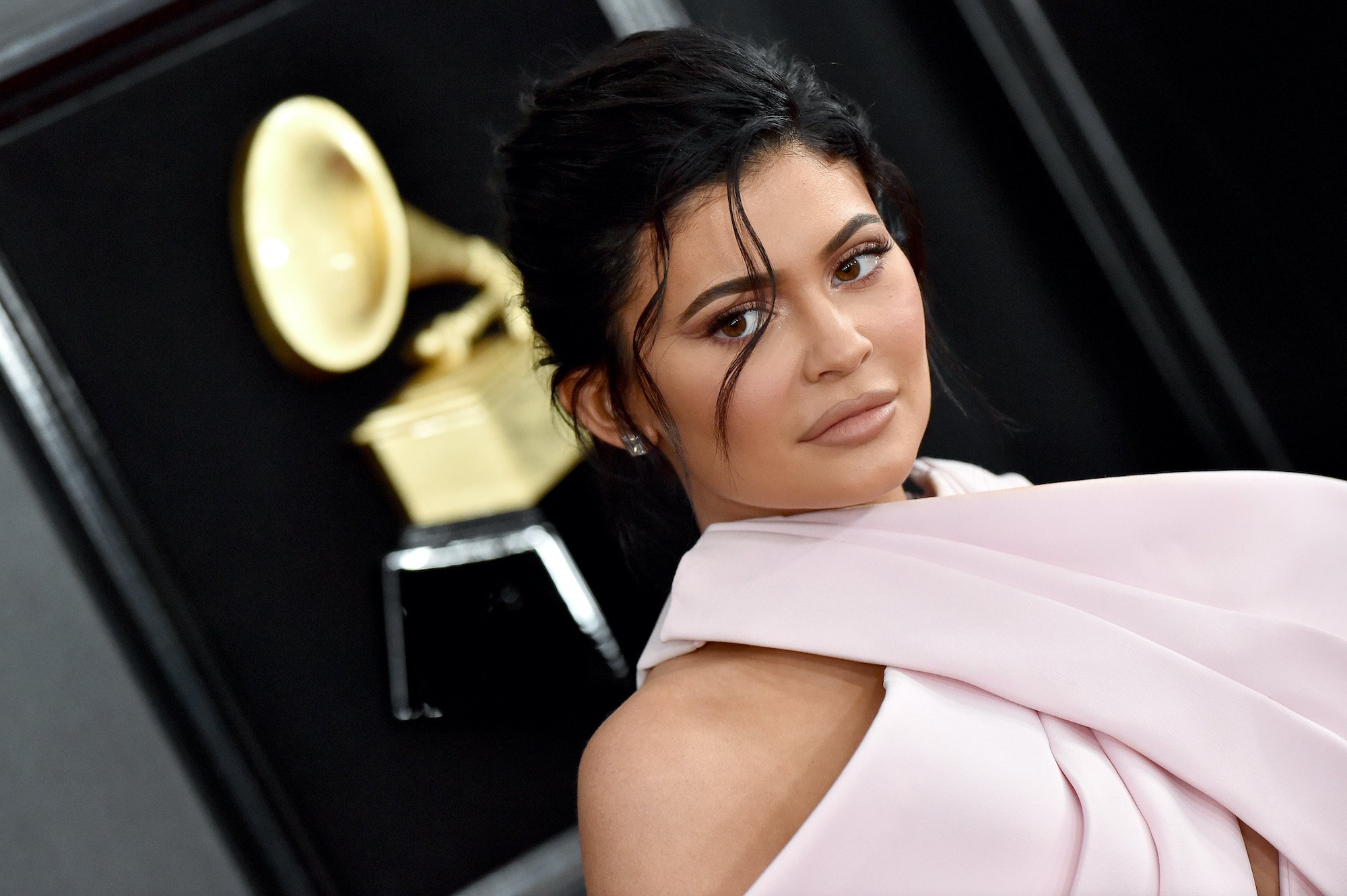 Kylie Jenner discovered her love of makeup at a young age
When Keeping Up With the Kardashians first debuted in 2007, Kylie Jenner was just a little girl thrust into the spotlight. While the focus was primarily on her older siblings, in the beginning, Jenner eventually began facing the same amount (if not more) public scrutiny her sisters also encountered, but from a much younger age.
By the time she was a teenager, many people had found themselves fascinated with the makeup mogul's appearance, especially after it was revealed she got lip fillers at the age of 16.
While many believed that Jenner went under the knife because she wanted to have the perfect look like her sisters, she said her decision to get lip injections came about because a boy made a comment about her "small lips."
After hearing the boy's remark, Jenner began over-lining her lips to make them appear fuller. This, in turn, gave Jenner the idea to start her own makeup company.
In 2015, the Life of Kylie star launched her famous lip kits, which sold out within less than a minute. A year later, Jenner relaunched the makeup brand under the name Kylie Cosmetics, which has since expanded to include eye shadow palettes, highlighters, concealers, brushes, and more.
Today, Kylie Cosmetics is one of the most lucrative beauty companies in the world. And thanks to the multi-million dollar revenue the company generates each year, Jenner is now one of the world's richest self-made women.
Kylie Jenner seems to be obsessed with her appearance
Though she's always been obsessed with makeup, it seems to fans that Jenner's become even more consumed with looking her best during the global pandemic.
While quarantining inside her $36.5 million resort-style estate, Jenner has been flaunting her appearance at every turn, trying out different makeup looks for sultry selfies and lavish bikini photos posted to her Instagram.
Though she started the pandemic going au naturale, fans noticed an immediate change after unflattering paparazzi photos of a barefoot, wigless, and makeup-free Jenner hit the internet in April.
Since then, Jenner hasn't missed a beat sharing glamorous photos of herself on social media and looking her best whenever she steps into the public eye.
Kylie Jenner never leaves home without this one beauty item
Since she's all about looking her very best in public, Jenner makes sure that she has her go-to beauty products with her at all times.
In a recent YouTube video entitled "What's In My Bag," the reality star revealed that she always carries various lip products in her handbags. From liners to glosses, Jenner says she has lip products at her disposal at all times.
But there's one product Jenner says she never leaves her house without, and that's her Kendall Lip Blush.
"This one is very important in my purse because I love this lip, I love a lip blush," Jenner said. "It's more of a natural tint on your lips. So this on a no-makeup day, or even when I'm wearing full glam, I still love to wear it."