Kylie Jenner's $1,000 Purse for Stormi is the Latest in Lavish Gifts for the Toddler
Kylie Jenner might be in her early twenties, but she's living a life that few experienced adults could ever dream of. The young woman is the youngest member of the Kardashian-Jenner family and has been in the spotlight since she was only 10 years old. She founded her very own cosmetics company when she was a teenager, which has led her to become one of the world's wealthiest influencers, with millions of followers on social media. There's no doubt that Jenner is rolling in the dough — and her daughter, Stormi Webster, is reaping all the rewards.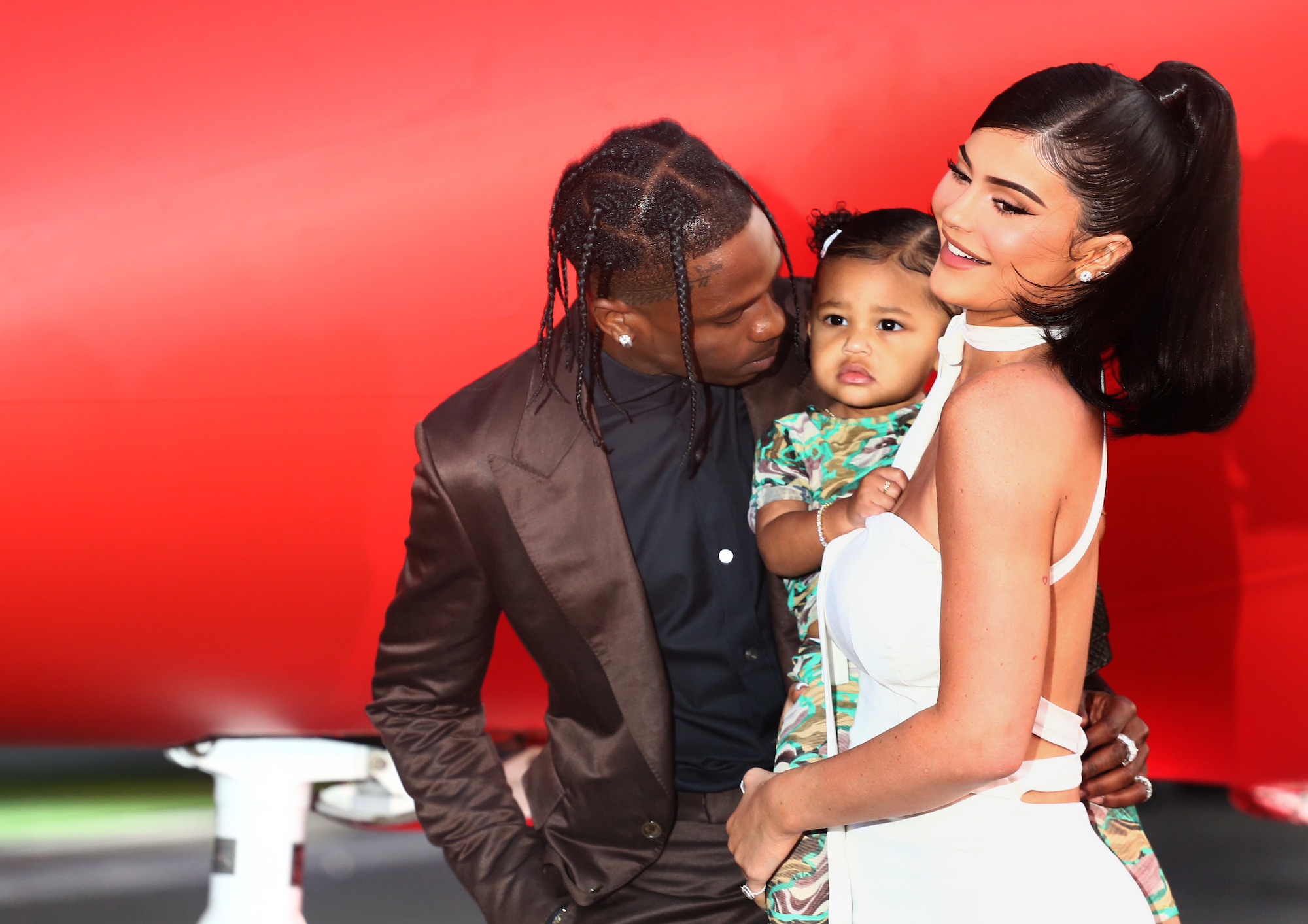 Kylie Jenner is one of the wealthiest Kardashian-Jenners
Kylie Jenner might have had a bit of an unconventional upbringing, but where many young women might have turned to a life of partying and substance abuse, Jenner thrived and parlayed her family name and popularity with teenagers into a booming business. In 2015, Jenner launched her now-iconic "lip kits," followed shortly by the official release of her Kylie Cosmetics brand. Jenner has since launched many other products, from highlighters to eyebrow kits. Jenner's fans reacted enthusiastically, and her product launches often sell out in seconds.
Over the years, Jenner's net worth has skyrocketed, mainly due to the overwhelming success of her makeup line. She continues to appear on her family's reality show, and also draws a hefty paycheck from sponsored ads on social media. These days, Jenner isn't quite a billionaire (as Forbes had originally claimed in early 2019) but she does have an estimated net worth of around $700 million, making her one of the wealthiest siblings in her family circle, according to Celebrity Net Worth.
Stormi Webster is living a life of luxury
RELATED: Kylie Jenner Just Dropped Hundreds of Thousands of Dollars on a Pony for Stormi
Related post url: 
In early 2018, Kylie Jenner gave birth to her daughter, Stormi Webster. She had managed to keep her pregnancy a complete secret from members of the media, although many fans had speculated that she could be pregnant, due to the fact that she went completely under the radar for months. Regardless, little Stormi Webster was spoiled from day one. Jenner, a doting mother in spite of her young age, regularly shows off her daughter's expensive toys and clothes on social media. Even Stormi's stroller cost well over 10 thousand dollars, according to People, while her custom collection of sneakers is estimated to cost several thousand dollars. 
Jenner, as well as the baby's father, rapper Travis Scott, shower Stormi Webster with fabulous gifts and parties. Stormi's second birthday party was one for the record books, costing reportedly well over $100,000. She also treated the toddler to a butterfly-themed garden party, complete with topiary cutouts, real butterflies, and butterfly-themed foods. The party coincided with the launch of a new Stormi-themed makeup collection that Jenner created, inspired by her daughter.
Kylie Jenner's latest luxury gift for her daughter
Kylie Jenner's love for her daughter isn't confined to over-the-top parties, however. Jenner loves spoiling her little girl with purses, shoes, and jewelry. Recently, Jenner shared a new picture to social media, showing little Stormi sitting poolside, with a very expensive handbag next to her, reports PageSix. The handbag, a Louis Vuitton "Nano Speedy," costs well over one thousand dollars, and features an eyecatching monogram.
Jenner got some serious backlash for the gift, as critics slammed her on social media for giving a toddler such an expensive bag. Still, Jenner has faced this level of scrutiny regarding her parenting choices before and isn't likely to let the noise bother her. As Stormi Webster grows up, Jenner will probably only continue to spoil her baby girl with the very best that money can buy.