Kylie Jenner's $1,500 Tie-Dye Loungewear Sets the Tone for Summer's New Style Craze
Kylie Jenner is known as a makeup trendsetter, and frequently shows off her complex cosmetics looks on her Instagram. The young billionaire is the youngest sibling in the Kardashian-Jenner family and one of the most popular. Like the rest of her family, Jenner has been in quarantine, waiting out the pandemic, and to pass the time, she has been sharing even more on social media. From sweet photos of her young daughter, Stormi Webster, to shots of her lavish Calabasas home, Jenner fans have been getting even more intimate glimpses of the young star than ever before. Recently, a photo of Jenner in a chic tie-dye lounge outfit started circulating, and fans just can't get enough of the trendy look.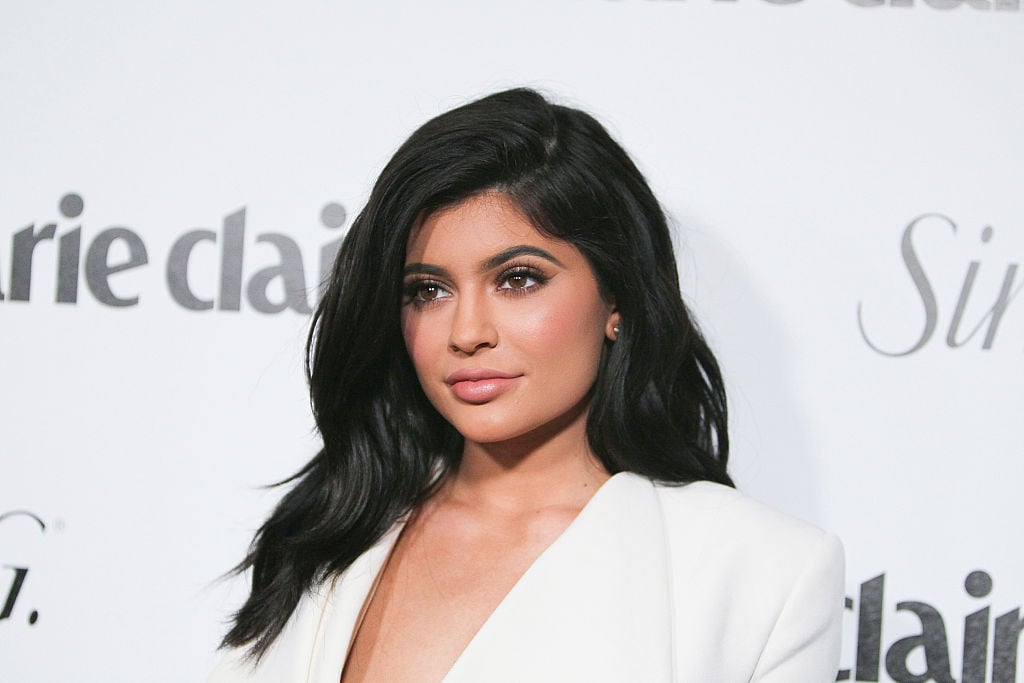 Kylie Jenner is a style icon
Kylie Jenner is no stranger to stylish photos. She has been in the spotlight since she was 10 years old when Keeping Up with the Kardashians first premiered on television. In the early years of the show, she often took a backseat to her older sisters' antics, but as Jenner slowly came into her own, she blossomed into a confident, fashionable star.
When Kylie Jenner launched Kylie Cosmetics, she became even more famous. Her lip kits were an instant success, and millions of young women all over the world rushed to emulate her looks, from her bold hair colors to her leather ensembles. These days, Jenner's style has evolved a bit, and she is often seen in comfy loungewear, sleek activewear, and long dresses. 
Kylie Jenner made waves with her tie-dye lounge set
Just like her sisters, Kylie Jenner has been imploring her fans to stay home to "slow the spread" of the coronavirus (COVID-19). Still, the makeup maven has been spotted out on one or two occasions, albeit briefly. In late April, after about a month in quarantine, Jenner was seen making a quick run to visit a friend of hers, wearing a much more casual ensemble than fans are used to seeing her in.
Jenner was barefoot and rocking a tie-dye loungewear set. Although her outfit was low-key, it was no less expensive. The set is from the brand Amiri and costs around $1500 for both the pullover and the lounge pants. Jenner is a billionaire and likely has no problem spending that amount of cash on a cozy outfit for chilling out in, but for fans who want to copy the look, there are several other options.
Tie-dye is the hot new summer trend
Tie-dye is a look that has endured over the years, after first achieving popularity in the late sixties. Colorful and eye-catching, tie-dye clothes are usually designed to be worn for informal occasions, like family barbeques or cozy nights in. Not only was tie-dye huge in the sixties and seventies, but the year 2020 has seen tie-dye make a big resurgence. Many celebrities have been spotted rocking the tie-dye trend, in addition to Kylie Jenner. Hailey Bieber, Jennifer Lopez, and Lizzo are all big fans of tie-dye and have been seen wearing tie-dye styles in recent months.
There is a good reason why tie-dye is experiencing a moment right now. For many people, the print is nostalgic and brings back happy childhood memories. With the pandemic and all the stress surrounding it, it only makes sense that people would want to experience that joy again. Fans of the trend can easily make their own tie-dye outfits by DIY-ing their old sweatshirts or lounge pants. Even better – tie-dye works for nearly any fabric, so people in quarantine can pass the time by creating tie-dye blankets, tees, and even socks.