Kylie Jenner's Controversial Skincare Routine
Kylie Jenner is one of the world's most successful young entrepreneurs and a popular member of the Kardashian-Jenner family circle. She rose to fame on the family's reality show, Keeping Up with the Kardashians, and as the years went on, continued to attract legions of young fans. In 2015, Jenner debuted her now-iconic lip kit, followed shortly by her Kylie Cosmetics makeup line. Her products became hugely successful, and in short order, Jenner became very wealthy. Still, she wasn't content to rest on her laurels, and over the years, she has continued to develop and launch new products.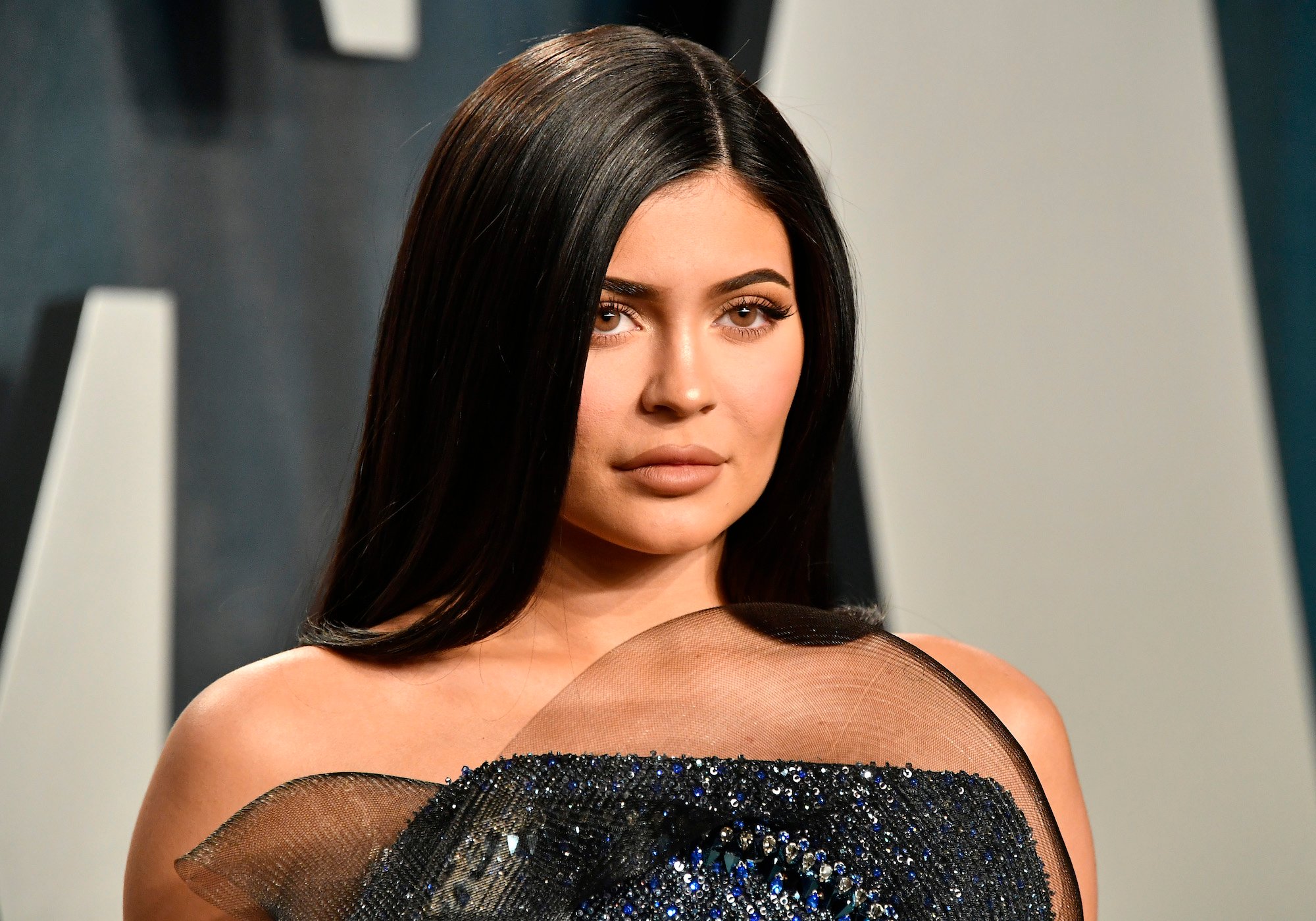 When did Kylie Jenner launch her skincare line?
In May 2019, Kylie Jenner debuted her line of skincare products, dubbed Kylie Skin. Upon the initial launch, the line was limited to makeup removing wipes, facial scrub, moisturizer, and a foaming face wash. While Jenner's young fans loved the line and products quickly sold out, the makeup maven got more than a few less-than-favorable reviews from influencers and skincare experts.
Kylie Jenner's line received criticism
Jeffree Star, a longtime opponent of the Kardashian family, released a scathing review of the Kylie Skin products, slamming the moisturizer as well as the facial scrub, according to Insider. In addition, many took issue with the way that the products were described. While the products were touted as being the very best skincare on the market, many pointed out that the walnut scrub, in particular, was abrasive, and clearly not meant for daily use. With pieces of walnut included in the ingredients list, the scrub was compared to a popular apricot scrub that is infamous for causing tiny scratches to the surface of the skin. 
The scrub was slammed on social media, reports Yahoo, with people stating that it seemed like Jenner was trying to "destroy" fans' skin. The scrub wasn't the only product that got bad press. Many fans criticized Jenner for selling makeup wipes, stating that she should be more conscious of the environment and of her platform. Still, in spite of the negative reviews that Kylie Skin received from influencers and fans on social media, the Kylie Skin website product pages only seemed to feature overwhelmingly positive reviews — a fact that many fans pointed out as suspicious. 
Does Kylie Jenner use her own products?
Another black mark against Kylie Skin is the fact that it looks as though Kylie Jenner doesn't even use her own products. Around the time of the product launch, Jenner released a video of her so-called "skincare routine." The video received a lot of press, from fans who criticized the video for clearly not being realistic to skincare experts who analyzed the video and declared that Jenner could be damaging her skin, based on the technique on display in the video, according to Life and Style.
Fans slammed Jenner for the way she washed her face. In the video, she washed it for no more than a few seconds, which isn't nearly long enough for a cleanser to remove makeup the way that Jenner claimed hers would. Many fans flooded social media, accusing Jenner of being a scammer, and for lying to fans that her glowing skin was the result of using Kylie Skin products. It is possible that Jenner uses the products from her line — but also very likely that she sees the best dermatologists that money can buy, and gets regular facial treatments. Still, Kylie Skin has flourished, and fans continue to shop the line, which has expanded to include things like toner, body lotion, sunscreen, and a lip mask. With Kylie Jenner's entrepreneurial tendencies, it is likely that the line will continue to grow in the months to come.