Kylie Jenner's New $36.5 Million Mansion Has a Pool Fans Can't Stand
Getting to peek inside celebrities' houses is one of fans' favorite voyeuristic pleasures. After all, it's not like most of us can afford the luxurious amenities and expansive mansions that celebrities call their day-to-day homes. Getting a behind-the-scenes look at how stars live gives us a chance to imagine that kind of fancy-filled life for …
Getting to peek inside celebrities' houses is one of fans' favorite voyeuristic pleasures. After all, it's not like most of us can afford the luxurious amenities and expansive mansions that celebrities call their day-to-day homes. Getting a behind-the-scenes look at how stars live gives us a chance to imagine that kind of fancy-filled life for ourselves as well as get to know our favorite celebrities a little better through the choices they make. Still, money can't buy taste, and sometimes what's intended to be a glimpse at the most stunning homes in the world just leave fans shaking their heads about the poor design choices and ugly decor.  
That appears to be the case with Kylie Jenner's new mansion. While plenty of parts of the house are stunning, fans just can't wrap their heads around the pool.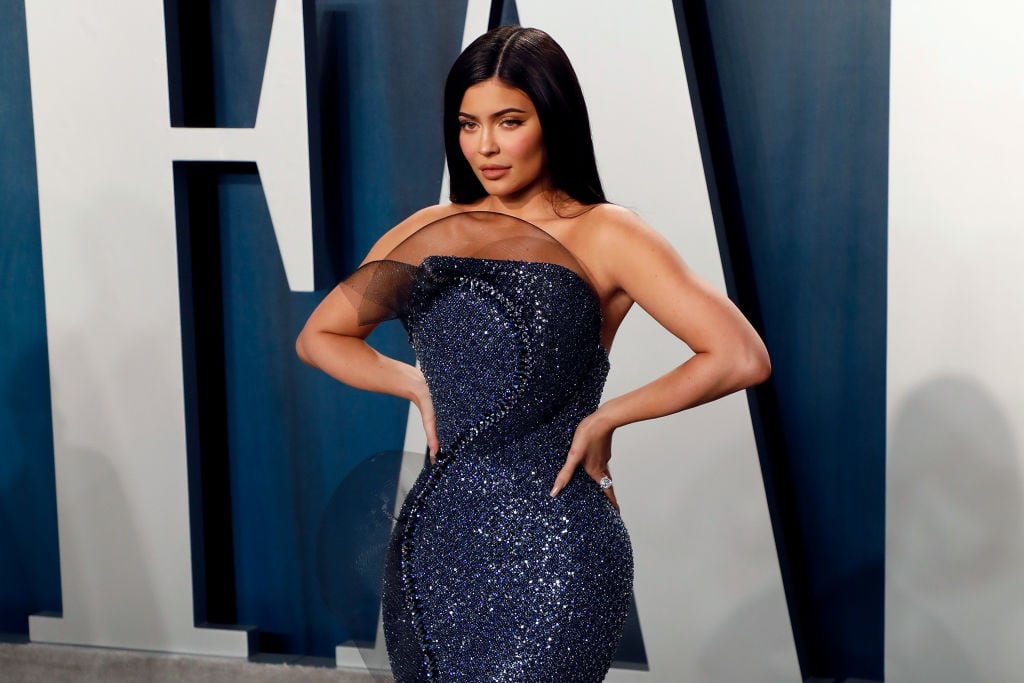 Kylie Jenner is a real estate investor
Kylie Jenner, famed for the empire she has built, is no stranger to property investment. The reality TV star and beauty mogul has been gobbling up properties since the age of 17 and owns multiple houses near Calabasas, California. Recently, she even purchased an empty lot for a staggering $15 million. It's safe to say that Jenner is experienced when it comes to making pricey real estate decisions. 
While many of those properties appear to be strictly investments, Jenner is also spending some of her money on the creature comforts for herself. That translates to a sprawling $36.5 million home located in the Holmby Hills area of Los Angeles. With seven bedrooms and a mind-boggling 14 bathrooms, Jenner definitely has plenty of space to spread out in her new spot. A nine-car garage and 20 additional parking spaces give her lots of room to store her car collection while also inviting guests to stay in private apartments that are part of the property. 
Fans have been eager to see details of the house
While Jenner hasn't yet given an official tour or commented on the house, she has posted some photographs that offer sneak peeks at the property. E! News also offers some photographs to help fans visualize this luxury lifestyle. In addition to the impressive number of bedrooms and bathrooms, the photographs reveal some amazing finishing touches on this mansion. 
A grand chandelier with a geometric pattern adds a modern flair while still exuding grace and elegance. An impressive bar promises to offer a backdrop for some of the Kardashian-Jenner sisters' future shenanigans. A formal dining room offers a huge sliding glass door opening out onto an outdoor area. All in all, the home is clearly designed with fun, comfort, and style in mind. 
Fans cannot get over Kylie Jenner's pool
One detail of the gorgeous new house that just doesn't seem to fit with the rest of it is the pool. Fans are calling it out as "a bad pool" because of its design flaws. One commenter pointed out that it's "in the middle of the house" and offers no view. Another pointed out that the weird shape of it — it bulges out on one end — and makes it look like it has a butt. Yet another suggested that the oddly secluded pool area looked like the set of a reality dating show. 
Even more fans weighed in on the safety of having a pool accessible from the house when there's a toddler in the home. Other safety-minded commenters, however, pointed out that a pool without a view might help protect Jenner's privacy from prying eyes and telephoto lenses. 
Whatever the reasoning behind the design, the consensus is clear: it's ugly. In the middle of an otherwise gorgeous house, Jenner's pool sticks out like a sore thumb. She did, however, snag the mansion around $9 million under asking price, so maybe she is planning for a future remodel.