Lacey Chabert Dreams of Working With This Other Hallmark Star
Lacey Chabert is sticking with Hallmark Channel. While some of the network's other stars have jumped ship for rival GAC Family, the Party of Five actor just signed an exclusive 2-year deal that will see her developing and starring in movies for Hallmark Channel and other Hallmark platforms. And if Chabert has her way, one of those upcoming projects might involve another Hallmark fan-favorite actor. 
Lacey Chabert signs deal with Hallmark Channel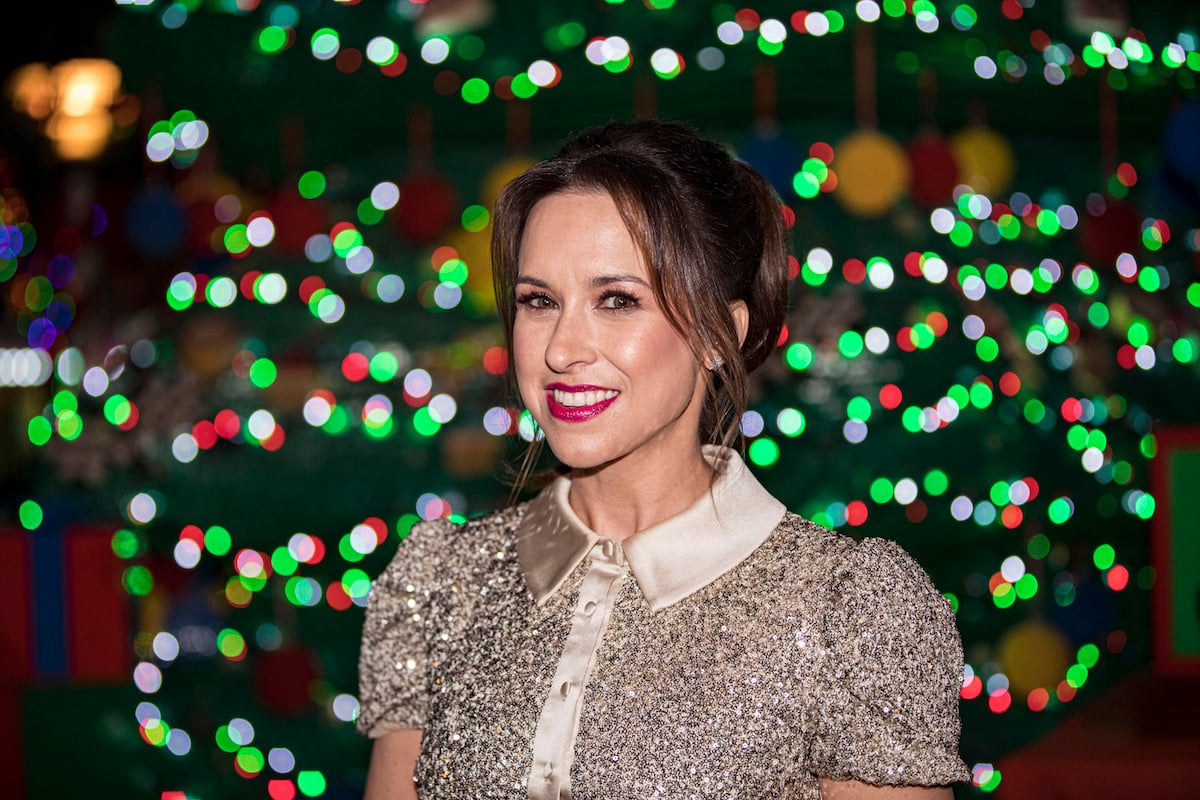 RELATED: Lacey Chabert Receives Messages of Support From Fellow Hallmark Stars Following Her Sister's 'Shocking' Death
In recent months, several beloved Hallmark stars have signed deals with GAC Family, including Danica McKellar and Jen Lilley. But Chabert won't be among the actors joining the exodus. In late February, she signed a deal with Hallmark's parent Crown Media Family Network to star in and executive produce movies over the next two years. 
"My experience at Hallmark, a home to me for over 10 years now, has been wonderful and it's beyond rewarding to create characters and develop stories that resonate so strongly with viewers," Chabert said in a statement. "I'm also incredibly grateful to Crown's programming team for supporting me as a producer and empowering me to develop and star in projects that bring my passion and creative vision to life. I am so excited for what's next and to continue connecting with Hallmark's audience."
The 'Wedding Veil' star wants to work with Holly Robinson Peete 
Chabert's most recent Hallmark project saw her teaming up with Allison Sweeney and Autumn Reeser in The Wedding Veil trilogy of movies. Making it gave Chabert a chance to fulfill a long-held dream. 
"I have been trying to find a project for years where I could collaborate with some of the other women from the network," she told E! News. "It was a real dream of mine to be in a film with some of the other ladies. And it was always the number one fan question: Will you guys ever have some sort of crossover? Will we ever get to see some of you together? This was the perfect vehicle for that."
The first Wedding Veil film was Hallmark's most-watched movie in a decade, according to the network. And the Mean Girls star hopes to team up with other actors from the network in the future.
"Holly Robinson Peete, I just adore," Chabert said. "We have tried to put some stuff together and I hope we get the chance to work together soon."
Fans react to Lacey Chabert's big news 
Chabert shared the news of her new Hallmark deal on Instagram. A number of her fellow Hallmark stars congratulated her, including Peete, Marla Sokoloff, Paul Campbell, Candace Cameron Bure, and Andrea Brooks. Many of Chabert's fans commented that they couldn't wait to see what was next for her. 
"Can't wait to see what you do!!" one person wrote. "Everything you do is fantastic."
"Wow congratulations! Well deserved," another commented. "And selfishly I'm so happy to be able to continue watching your movies on Hallmark. Your movies are always so heartwarming."
Check out Showbiz Cheat Sheet on Facebook!
RELATED: 'Matchmaker Mysteries': Danica McKellar Reveals Hallmark Mystery Series Has Ended