Lady Gaga Admitted She Spent Hours Crying, Drinking, and Chain-Smoking After Her World Tour
Lady Gaga might be one of the world's greatests music artist, but she spent hours crying, drinking, and smoking following her world tour.
Lady Gaga is one of the world's best-selling music artists. Her net worth is an estimated $300 million, but she spent hours crying, drinking, and smoking after her world tour.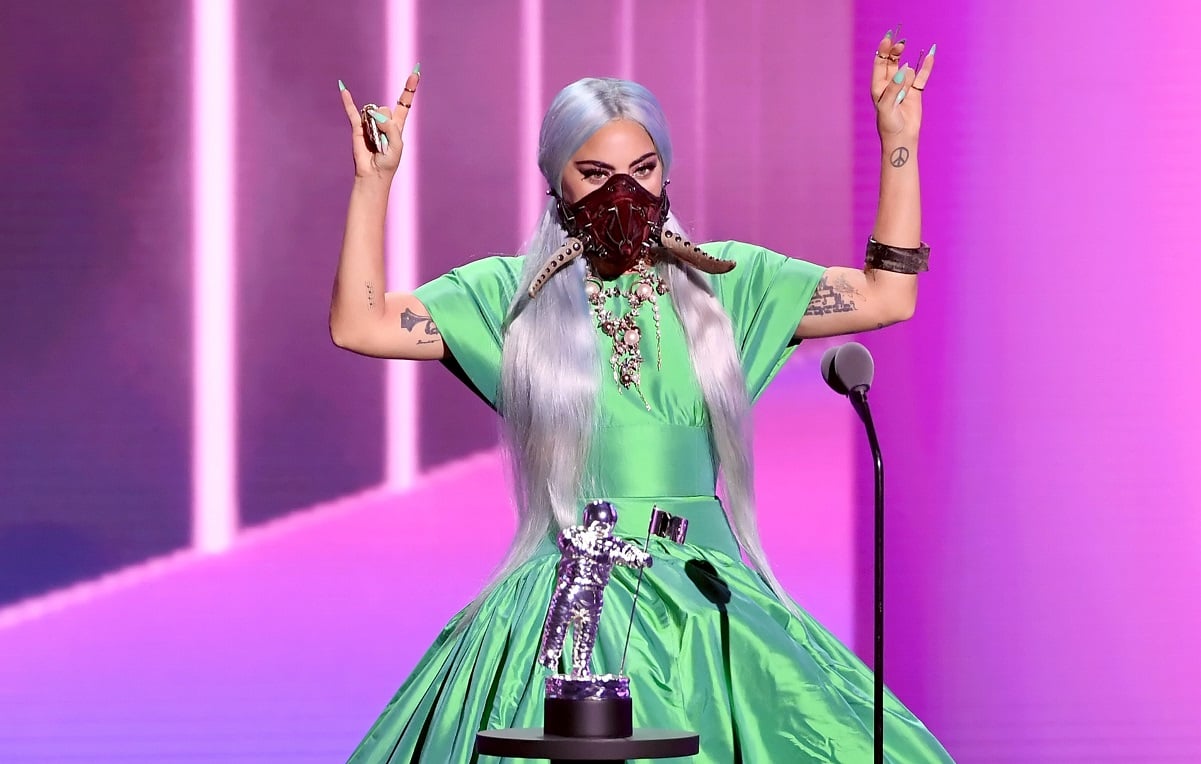 Lady Gaga's 'Joanne World Tour' was a massive success
After Lady Gaga's performance at the Super Bowl LI halftime show on Feb. 5, 2017, she announced that her Joanne World Tour would begin on Aug. 1, 2017. The tour would span five months and include 60 total shows across North and South American and Europe.
The show's stage was "extremely complex and complicated, and "coded with a computer," Gaga told Entertainment Weekly. "It's intense, and the cues all have to be met at a particular time. It's high stress and tense backstage to make sure everything happens at the exact moment it's supposed to."
It was also reported that almost 50,000 Swarovski crystals were used to design the costumes and props for the singer-songwriter. There was such high demand for tickets across the world that secondary dates were added. However, Gaga had to cancel 11 of the February 2018 dates due to hospitalization for fibromyalgia.
The tour ultimately grossed $95 million from 842,000 tickets sold, according to Billboard. 
After the 'Joanne World Tour,' Lady Gaga cried for days
"I used to wake up every day and remember I was Lady Gaga — and then I would get depressed," Lady Gaga told Billboard.
She was afraid to leave the house following the tour. Although she had been famous for a long time, it was the first time Gaga was dealing with her feelings.
"I was peeling all the layers of the onion in therapy," she continued. "So, as you dig deeper, you get closer to the core, and the core of the onion stinks."
So she admitted that she would spend hours crying, drinking, and smoking nonstop.
"My existence in and of itself was a threat to me," Gaga told the outlet. "I thought about really dark shit every single day."
Gaga's depression inspired 'Rain On Me' with Ariana Grande
Although it was a callous time for Gaga, creating the song "Rain On Me" with Ariana Grande helped her heal.  
"When she came into the studio, I was still crying, and she was not," Gaga spoke about the process of creating music with Grande to Zane Lowe on Apple Music. "And she was like, 'You're going to be OK. Call me, here's my number.' And she was so persistent. She would try over and over again to be friends with me."
Eventually, the two became friends, and the song "Rain On Me" was born. Gaga feels that the lyrics are not only about the tears being rain but about how much drinking she was doing at the time. 
"And you know what it's also a metaphor for, is the amount of drinking that I was doing to numb myself," Gaga explained. "I'd rather be dry. I'd rather not be drinking, but I haven't died yet. I'm still alive — rain on me. OK, I'm going to keep on drinking. This song has many layers."