Are Lady Gaga and Blackpink Friends? Why Lady Gaga Chose This K-Pop Group for 'Chromatica'
Turns out, even Lady Gaga is a fan of this powerful K-pop group. When she debuted her sixth album, the A Star Is Born actress featured the women of BlackPink on the song "Sour Candy." Are these performers friends? Why did Lady Gaga choose this girl group for her song? Here's what we know about Chromatica. 
Lady Gaga finally released her sixth album, 'Chromatica'
The wait is finally over, little monsters. After months of anticipation, and an initial postponement, Lady Gaga debuted her sixth album, introducing fans to the world of Chromatica. Complete with an otherworldly feel, this album features songs like "Stupid Love" and "911."
One of the songs on this album, released somewhat ahead of schedule was "Sour Candy," an upbeat anthem featuring the women of the K-pop group, BlackPink — Lisa, Rosé, Jennie, and Jisoo. In less than a week, the song earned over 30 million plays on the streaming platform, Spotify.
"Sour Candy is out NOW! Thank you for having us be a part of this, Gaga! We love you so so much. Hope you all like it," Rosé shared on Instagram, following the single's premiere. Some fans commented, sharing how historic this moment is.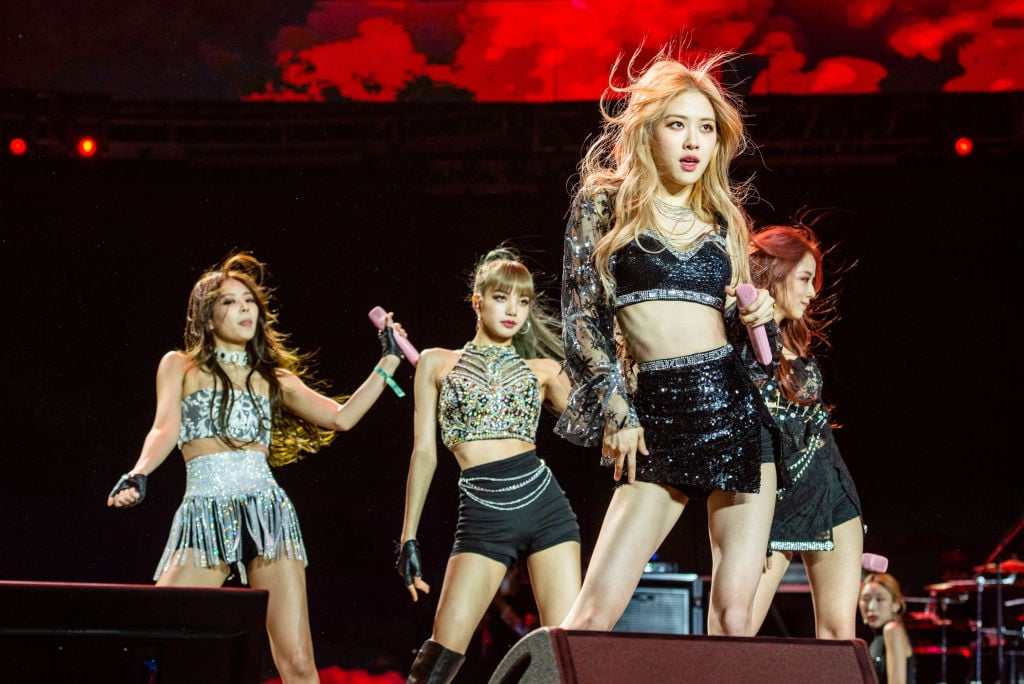 Lady Gaga featured BlackPink and a few other artists on 'Chromatica'
This wouldn't be the first time Lady Gaga collaborated with other musicians, as a few days prior the artists released a single featuring Ariana Grande, "Rain On Me." Within a matter of days, their music video earned over a million views on YouTube. Once the album premiered, fans listened to a song featuring the Grammy-award winning artist Elton John. 
In the past, however, Lady Gaga collaborated and performed with musicians like Bradley Cooper, Beyoncé, and even Tony Bennett. This would be the first time, though, that BlackPink appeared on a song alongside Lady Gaga.
Lady Gaga comment on why she featured this K-pop group on her song, titled 'Sour Candy'
This wouldn't be the first time Lady Gaga supported a K-pop group as, back in 2014, the artist featured the girl group Crayon Pop as the opening act on her Artpop tour. For one recent interview, Lady Gaga shared why she decided to feature BlackPink on her sixth album and, particularly, on "Sour Candy."
"I'm proud to be the fifth member of Blackpink [in this song,]" Gaga said in a recent interview with TVGroove. "I wanted to celebrate them because I love powerful women like them."
Chromatica was originally slated to drop on April 10, however, on March 24, Gaga postponed it as a result of the ongoing coronavirus (COVID-19) pandemic. The 16-track album officially released worldwide on May 29 and is currently available for streaming on platforms like Spotify and Apple Music.