Lady Gaga Could Be Headed for Oscar Gold (Again) with Her Follow-up to 'A Star Is Born'
Lady Gaga is reportedly up for a key role in Ridley Scott's 'Gucci.' Could the film position Lady Gaga for another run-in with Oscar?
Lady Gaga's meteoric rise to fame in 2008 was nothing short of astounding. The performer has since emerged as one of entertainment's most successful, beloved, and talked-about figures. And she took that fame even further in 2018 with her first big-screen starring role.
For her performance in Bradley Cooper's A Star Is Born, Lady Gaga earned an Academy Award nomination for Best Actress. She also won a Best Original Song Oscar for the movie's "Shallow." But now it sounds like Lady Gaga could be circling another film project, one which could very well earn her another acting nomination.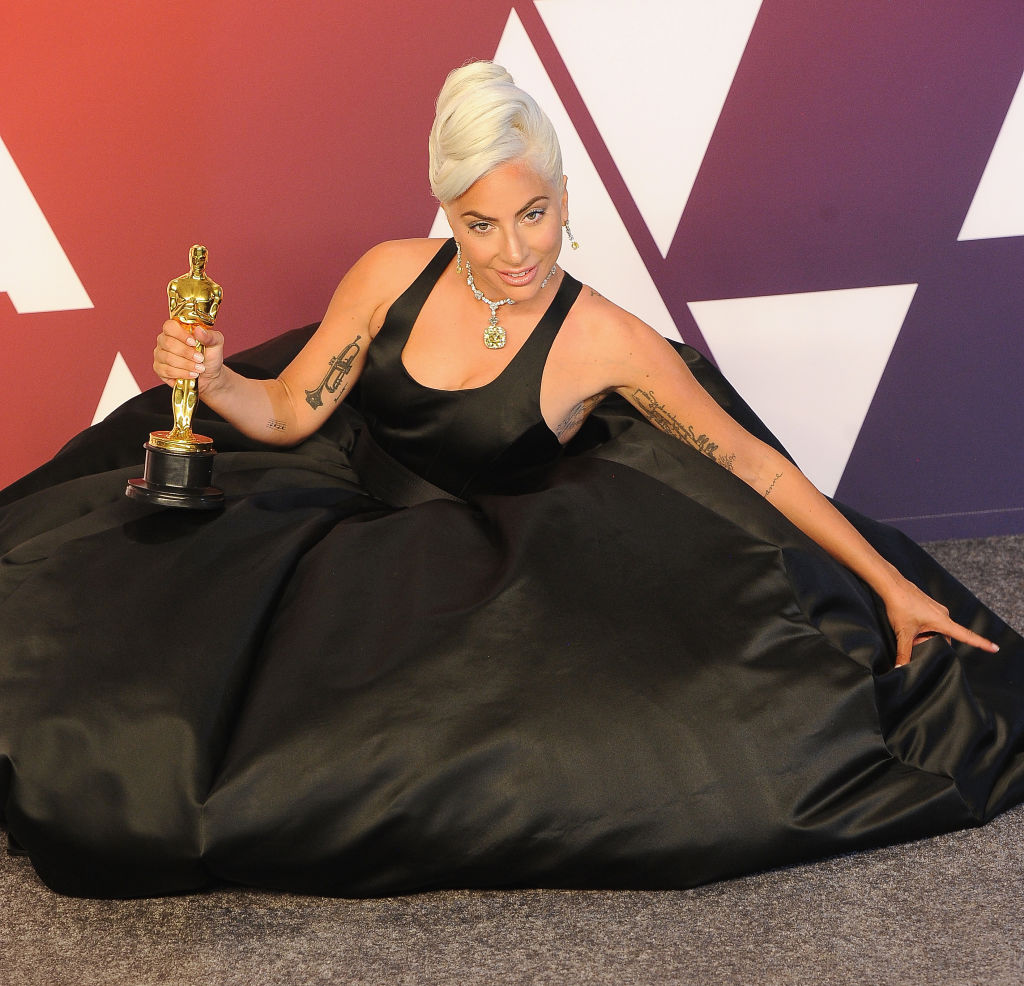 Lady Gaga recently delayed her sixth studio album
On the music side of things, Lady Gaga has certainly been busy. Following the best-selling A Star Is Born soundtrack, she went right back into the studio. Her sixth studio album, Chromatica, was originally slated for release on April 10, 2020. However, due to the coronavirus pandemic, its launch was postponed until later in the year.
Lady Gaga released the album's first single, "Stupid Love," in late February, ahead of the Chromatica release. And the song instantly began burning up the charts, quickly earning its place among her highest-charting hits. Although fans were dismayed to learn her new album had been delayed, Lady Gaga has plenty of infectious tracks to make the wait easier.
She could be using this opportunity to ramp up her acting plans
In fact, Lady Gaga could easily be using this period of self-quarantine to plan her next move. Now that her Chromatica plans have been put on hold, she presumably has more time to focus her energy elsewhere. The singer has already announced a six-date Chromatica tour — which may or may not still happen this summer — and other dates will likely follow down the line.
But with the singer trapped in self-quarantine like the rest of us, she could still be busy reading through scripts or even penning songs for future albums. Since she is about to release a new album, the former seems more likely. After all, Lady Gaga is now an Oscar-nominated actress. So we imagine Hollywood is eager to line her up for another major movie role.
Her follow-up to A Star Is Born will be a critical decision for the star. In that movie, she bridged the gap between her music and film careers by playing a rising singer. But to propel her acting forward, Lady Gaga needs to be careful not to wind up type-cast as a singer-actress who can only play roles tied to music. Legendary director Ridley Scott might have just the part.
This new project could get Lady Gaga another Oscar nomination
According to The Hollywood Reporter, MGM is acquiring Scott's next project, Gucci. The drama centers on the murder of Maurizio Gucci, grandson of Gucci founder and one-time head of the company. Lady Gaga is reportedly in negotiations to star as Gucci's ex-wife, Patrizia Reggiani, who was convicted for arranging her ex-husband's murder.
Based on Sara Gay Forden's book The House of Gucci: A Sensational Story of Murder, Madness, Glamour, and Greed, the film would mark a very different role for Lady Gaga. A Star Is Born saw her play a very sympathetic character. Yet, Gucci promises a deep dive into the complex double-dealing and corporate in-fighting among the titular family.
Plus, Lady Gaga has long been a fashion icon and one with a distinct interest in the industry. Although her casting has not been officially announced, MGM has already scheduled Gucci for a Nov. 24, 2021 release date. So the studio must be confident the project will come together quickly once the coronavirus pandemic allows Hollywood to get back to business.