Why Lady Gaga 'Insisted' on Going Backstage on 'RuPaul's Drag Race,' According to Sasha Velour and Peppermint
When Mother Monster comes to 'RuPaul's Drag Race,' she doesn't let anyone boss her around. Here's what we know about Lady Gaga's time on the reality competition series.
She's born this way, baby. Lady Gaga made herstory on RuPaul's Drag Race season 9, by being one of the first celebrity guest judges to go backstage and chat with the queens. She did more than that, though, according to Peppermint and Sasha Velour.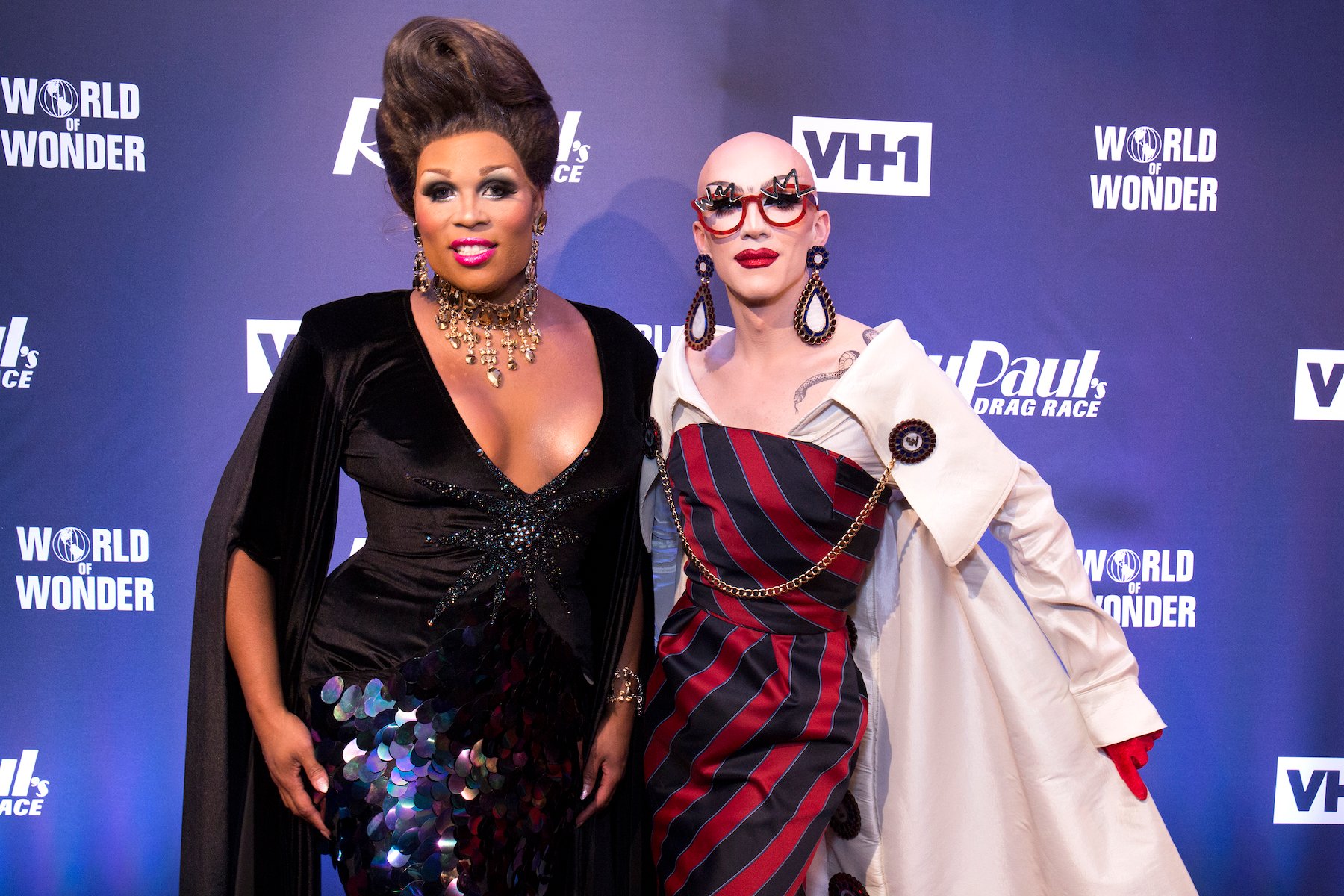 Lady Gaga went undercover for her episode of 'RuPaul's Drag Race'
Fans knew that Lady Gaga would appear on the first episode of RuPaul's Drag Race season 9. What they didn't know, though, is that she'd be entering as Ronnie, New Jersey's best Lady Gaga impersonator. However, it didn't take the queens long to figure out who she really was. 
This was a unique episode of the reality competition series in that no one "lip-synced for their life." It was also unique in that Lady Gaga spent a lot of time chatting with the drag queens. She even went backstage during the spinoff series, RuPaul's Drag Race: Untucked. 
Lady Gaga 'insisted' on seeing the queens after their Lady Gaga-inspired runway looks 
Season 9 finalist, Peppermint, and season 9 winner, Sasha Velour, reconnected on EW's BINGE podcast, sharing a few behind the scenes moments with celebrities like Lady Gaga. Peppermint even shared what prompted Lady Gaga's visit backstage during RuPaul's Drag Race: Untucked.
"When she came back into the [Werk] Room, she really came back with some constructive feedback and criticism, but that was preceded by a nice, pretty good conversation," Peppermint said. "A very honest conversation about what it's like to be a queen and how she identifies with us and how closely she feels connected to us, and that was something I didn't expect."
"Now it's like, oh, every single episode when a star comes, here's their walk back, but that was the first time I remember that happened," Peppermint continued during the podcast. Peppermint isn't wrong, either. 
Before, it was a nice surprise when a celebrity connected with the queens, with season 11 and season 12, a number of guest judges went backstage to kiki with the contestants. That includes Alexandria Ocasio-Cortez, Nicki Minaj, and Leslie Jones. Miley Cyrus even dressed as a member of the crew for her episode. 
Sasha Velour said Lady Gaga had handwritten notes for the queens
With a limited amount of time to film this episode, Sasha Velour recalls producers asking Lady Gaga to wrap up her moment with the contestants. However, the "Stupid Love" singer "insisted" on shared her critiques with the performers. 
"There was even a moment when the producers were kind of like, trying to get her to wrap it up, because she had hand-written notes about each and every one of us, and she went through, took her time, and gave individual feedback to each of us sitting right there," Sasha Velour said. "They were like, 'Ok, we've got to get back to filming!' And she was like, 'No, I'm going to finish this!'"
Fans can see this moment on the WOWPresents YouTube Channel, where there are a number of Untucked episodes from season 9. Music by Lady Gaga, including her album Chromatica, is available on most major streaming platforms.