Lady Gaga Just Helped Tony Bennett Set a Guinness World Record
Lady Gaga has done a lot of things throughout her career. The Grammy-winning singer and songwriter showed her acting talents in movies such as A Star is Born and the upcoming drama House of Gucci. She's also showed that she's more than just a headline-making pop star with her collaborations with legendary jazz singer Tony Bennett.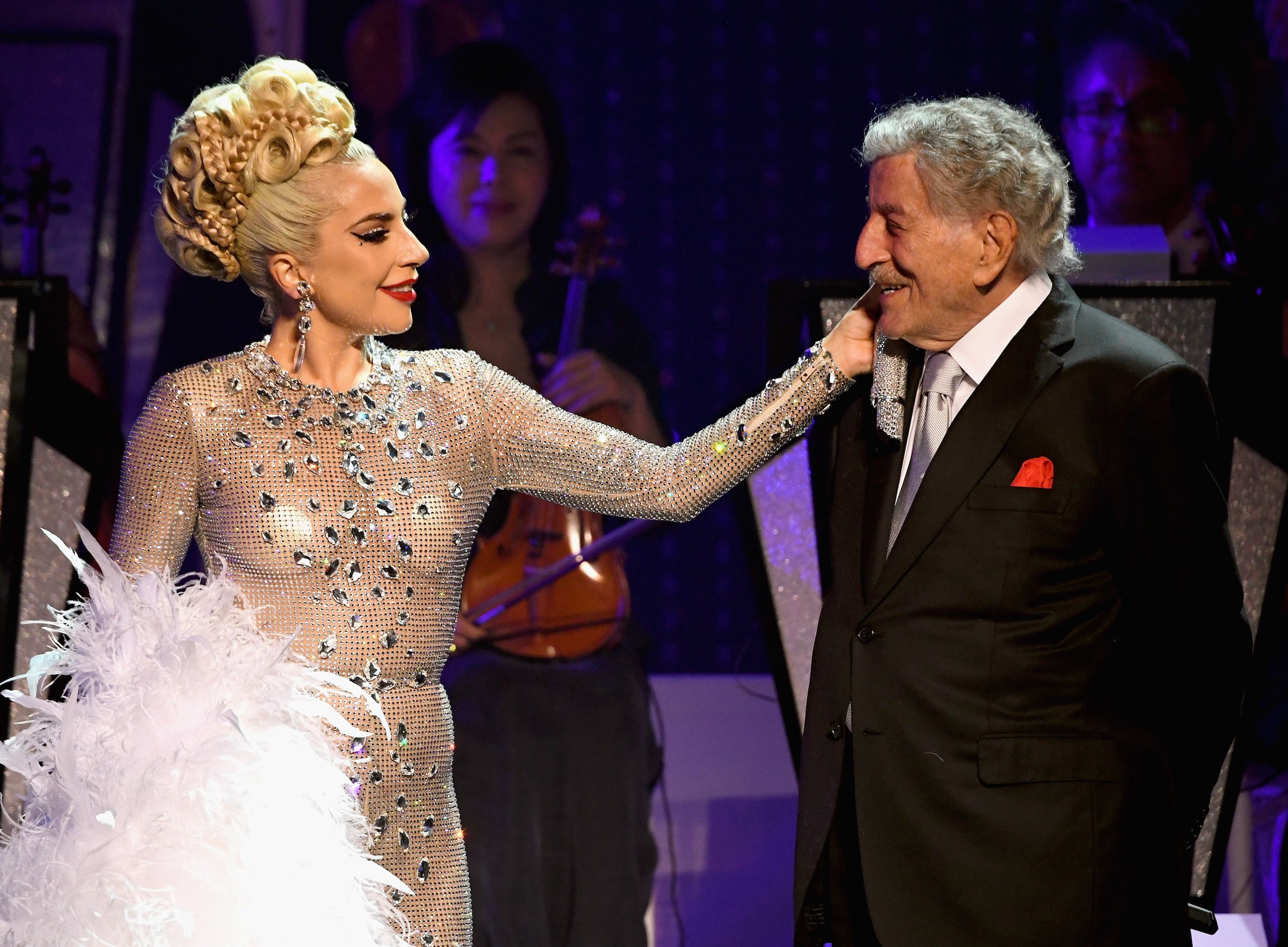 Lady Gaga recorded 'Love For Sale' with Tony Bennett
In 2014, Gaga and Bennett released Cheek to Cheek, a collaborative album of classic song covers including "I Can't Give You Anything But Love" and Cole Porter's "Anything Goes."
In 2021, Gaga and Bennett released their second collaborative album, Love For Sale. Like Cheek to Cheek, the album consists of covers of classic American songs. But unlike Cheek to Cheek, the album consists entirely of jazz standards written by Cole Porter, such as "I Get a Kick Out of You" and "It's De-Lovely."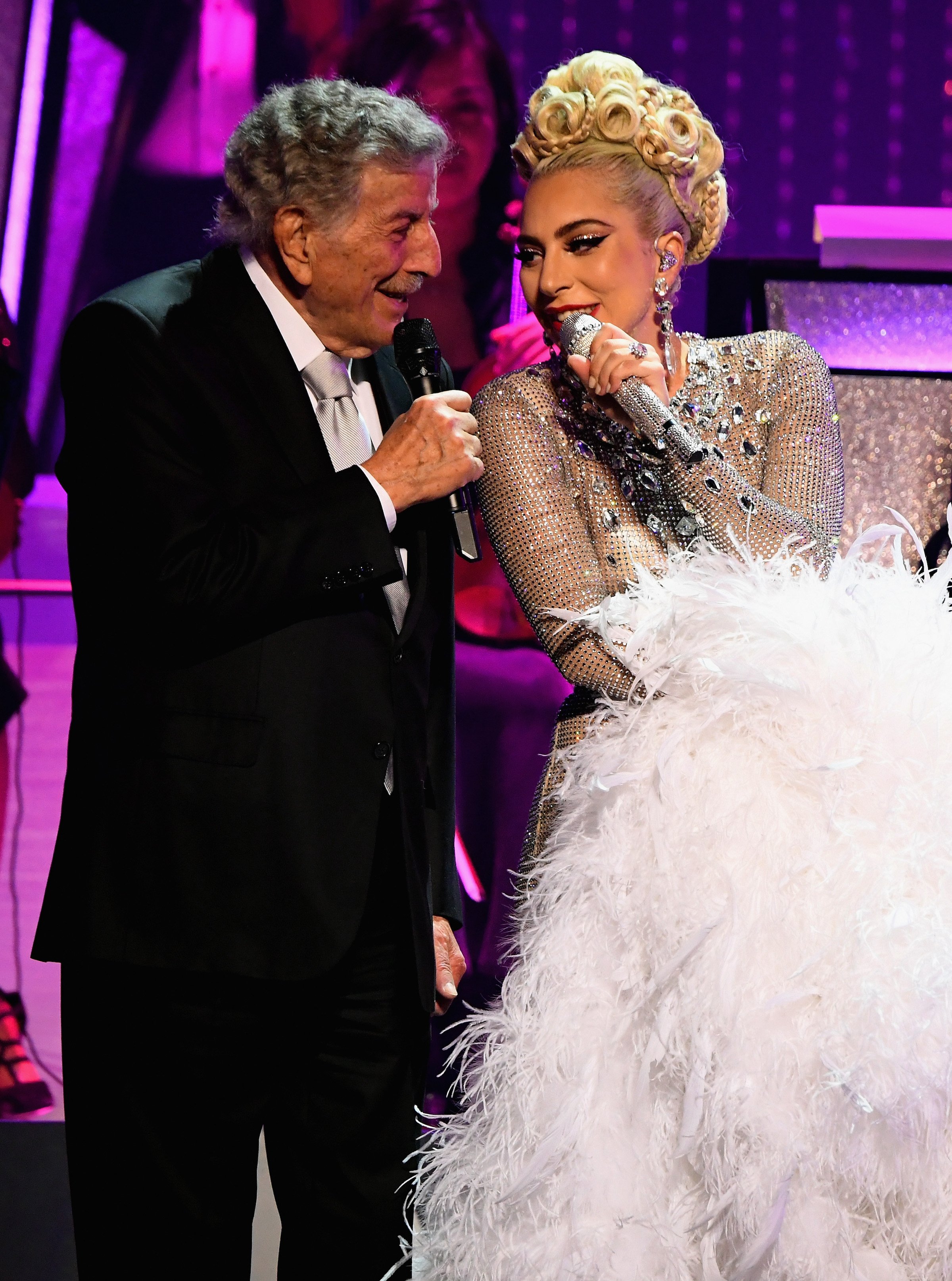 Tony Bennett is the oldest person ever to release new music
Love For Sale is Bennett's sixty-first album of his career — and the last one he'll ever release. At 95 years old, his Alzheimer's disease has intensified. But despite the progression of the disease, he still remembers all of his song's lyrics and even remembered Gaga when she emerged onstage at his final performance in New York City.
Love For Sale is also important for another reason. With the release of the album, Bennett became the oldest person ever to release an album of new material at 95 years old.
When he learned the news, Bennett was thrilled. "Thank you to all my fans!" he said in a video.
Gaga, meanwhile, was thrilled just to get to work with him and learn from him as an artist. "I see a young boy every time I sing with him, and it just makes the experience of singing so freeing," she said. "I also take in all his wisdom. The wisdom of all his years."
Lady Gaga has been there for Tony Bennett throughout his battle with Alzheimer's
Bennett was diagnosed with Alzheimer's in 2017, and his family announced the diagnosis in February 2021. In the years since then, his wife, Susan Crow, has been by his side and often speaks for him to the media.
In October 2021, following the release of Love For Sale, journalist Anderson Cooper spoke with Gaga, Bennett, and Crow for 60 Minutes.
Gaga revealed that he hadn't said her name in a long time, and she doubted if he remembered who she was whenever they recorded together. But when Gaga emerged on stage to perform some duets with him to close out the show, he yelled her name, and she was so taken aback she nearly fell to the floor.
"I had to keep it together because we had a sold-out show and I have a job to do. But I'll tell you when I walked out on that stage and he said, 'It's Lady Gaga,' my friend saw me," she said. "It was very special."