Lady Gaga Was Once in a Led Zeppelin and U2 Cover Band
Lady Gaga didn't start out as a pop singer. This artist appeared in a U2 and Led Zeppelin cover band, even breaking into an impromptu cover of 'Black Dog.'
Lady Gaga often shares her appreciation for other artists, whether that's Tony Bennett or Robert Plant. In fact, this pop star was once in a Led Zepplin cover band, breaking out into a rendition of "Black Dog" while on the Howard Stern show. Here's what we know about this singer and her rocker roots.
Lady Gaga is a Grammy Award-winning pop star with a rock and jazz past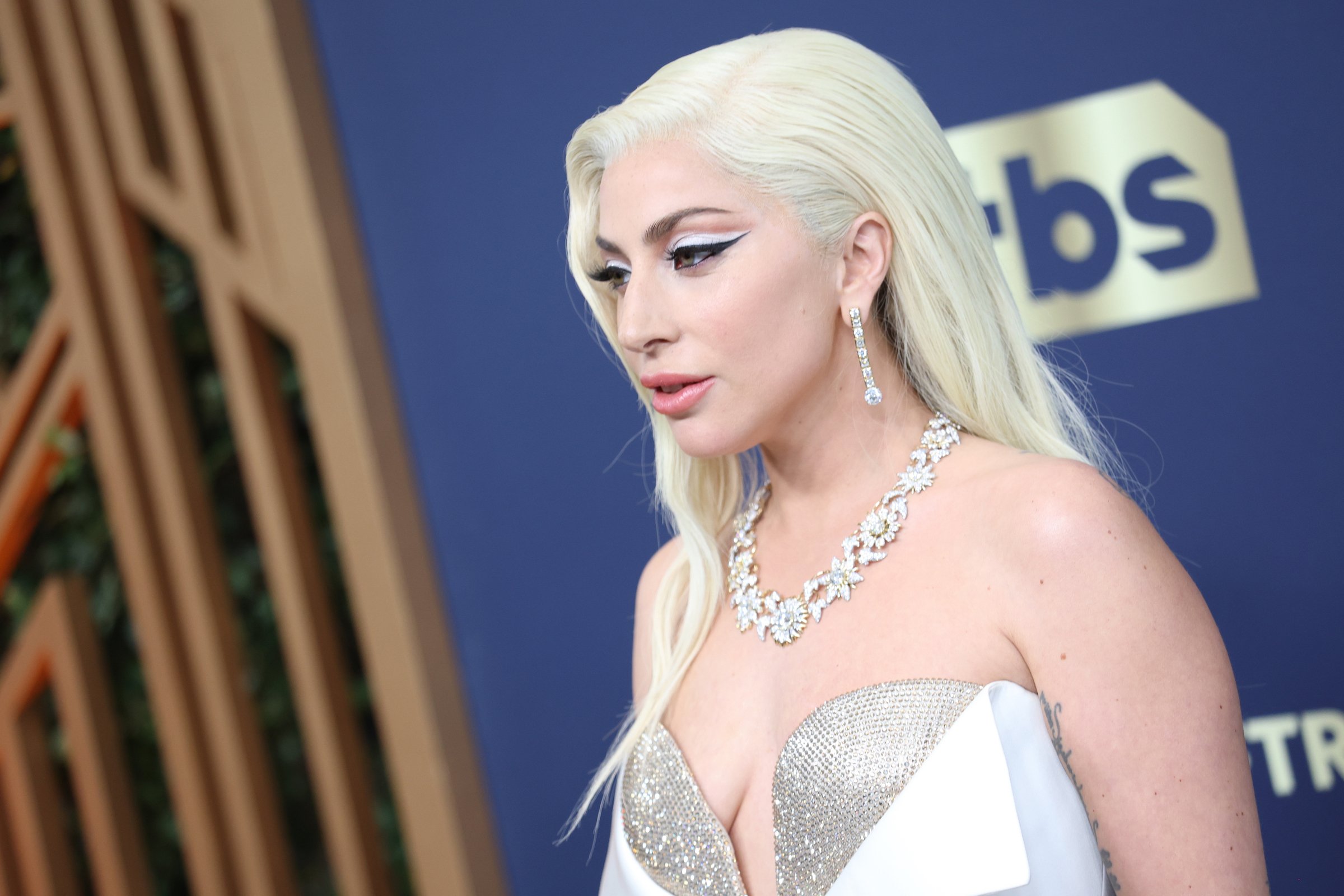 Lady Gaga has been one of the most prominent voices in pop music, releasing songs like "Born This Way," "Bad Romance," "Rain On Me," and "Just Dance." She collaborated with Beyoncé, BLACKPINK, and Ariana Grande. 
The artist also earned several Grammy Awards for her original songs, her first being Best Dance Recording for "Poker Face." Music was always an important part of Lady Gaga's life, with this musician starting out covering songs by Led Zepplin.
Lady Gaga covered Led Zeppelin songs before she was a pop star
Before she was known as Lady Gaga, this singer appeared as one member of the Led Zepplin and U2 cover band. While on the Howard Stern show, Lady Gaga was asked about her experience in a Led Zepplin cover band. She broke out into an acapella version of the song "Black Dog," stunning the host with her mini-cover.
"I was in a classic rock cover band at the same time I was in jazz band in high school and doing jazz state competitions. We were called 'Mackin' Pulsifer,'" Lady Gaga said, according to Press Party. "I have a real passion for Robert Plant's vocals. Led Zeppelin was a huge inspiration for me."
Some videos of Lady Gaga (real name Stefani Germanotta) performing in New York City still exist. That includes one of her performing "D'yer Mak'er" at the Bitter End. 
Of course, Lady Gaga has since retired her rocker persona, focusing more on pop music like the 2020 release Chromatica. In 2021, she released the remix album Dawn of Chromatica, featuring other well-known singers, songwriters, and producers.
Lady Gaga and Tony Bennett released the 2021 album 'Love for Sale'
Although she's known for her pop persona, Lady Gaga often explores other music genres. She performed a Sound of Music medley at the Oscars, later revealing that she would prefer to write a musical than star in one.
Lady Gaga and Tony Bennett created two jazz albums, the first being 2014's Cheek to Cheek. The 2021 release Love for Sale earned several Grammy nominations, including one for Album of the Year. Lady Gaga even had a jazz-themed residency in Las Vegas, still working her fan-favorite originals into the setlist.
Initially interested in acting, Lady Gaga starred in American Horror Story: Hotel, later writing music for and acting in A Star is Born. In 2021, she appeared in House of Gucci alongside Salma Hayek and Adam Driver.