Lady Gaga Sings in 'A Star Is Born'; Will She Sing in 'House of Gucci?'
Lady Gaga will play Patrizia Reggiani in Ridley Scott's movie House of Gucci. As an actor, singer, and songwriter, many of Gaga's "Little Monsters" wonder if she'll lend her voice to the film. Will Lady Gaga sing in the House of Gucci movie?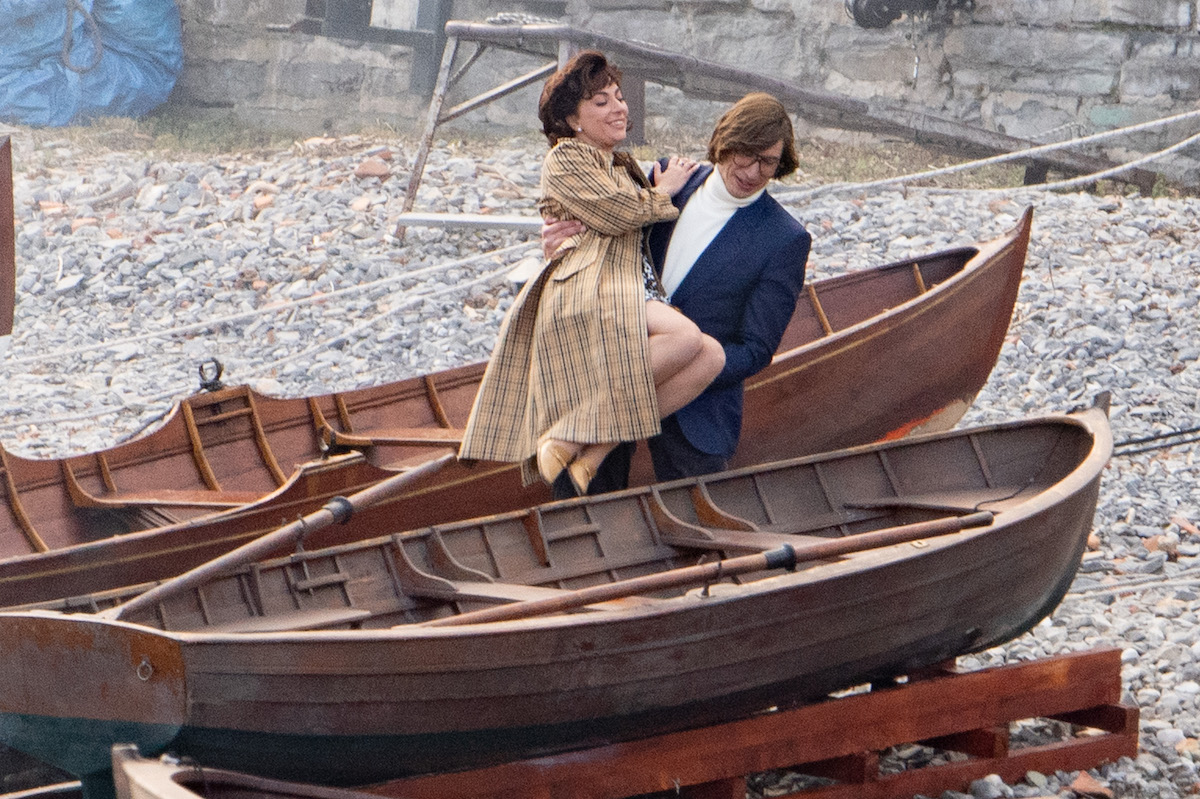 The 'House of Gucci' movie starring Lady Gaga, Adam Driver, and Jared Leto
House of Gucci is based on the relationship between Reggiani and Maurizio Gucci, played by Adam Driver. The film will also explore Gucci's 1995 assassination, which Reggiani supposedly orchestrated. 
Jeremy Irons, Jared Leto, Al Pacino, Jack Huston, and Reeve Carney will also star in Scott's film. House of Gucci will release on Nov. 24, 2021.
Is 'House of Gucci' a true story?
House of Gucci will detail Reggiani and Gucci's marriage, divorce, and Gucci's assassination in the mid-90s. After 12 years of marriage, Gucci left Reggiani in 1985 for a younger woman (per Variety). 
Later, Gucci was gunned down outside of his Milan office on Mar. 27, 1995. Reggiani was charged with orchestrating the assassination of her then-ex-husband.
Lady Gaga did not consult Patrizia Reggiani for her role in 'House of Gucci'
Much to her disappointment, Reggiani was not asked to be involved in Scott's film. "I'm annoyed by the fact that Lady Gaga is portraying me in the new Scott film without even having the courtesy or the good sense to come and meet me," Reggiani told Ansa. 
"It's nothing to do with money because I won't be taking a single cent from the film," Reggiani continued. "It's about common sense and respect. I think it is not right that I wasn't contacted. And I say this with all the sympathy and appreciation that I have for her."
Lady Gaga's 'Shallow' from 'A Star Is Born' is a fan favorite
A Star Is Born, starring Gaga and Bradley Cooper, came out in 2018. The film was a remake of the 1976 film starring Barbra Streisand and Kris Kristofferson, which was a remake of the 1954 movie with Judy Garland and James Mason. Ironically, the original A Star Is Born that inspired all of these remakes came out in 1937 and starred Janet Gaynor and Fredric March. 
RELATED: Adam Driver: Has the 'Marriage Story' Actor Ever Won an Oscar?
In the 2018 movie, musician Jackson Maine discovers and later falls in love with struggling artist Ally. But after Jackson coaxes her into the spotlight, the personal side of their relationship starts breaking down. Jackson must grapple with internal demons as Ally tries to balance fame with family. 
Since A Star Is Born is about two musicians, Gaga and Cooper perform many of the songs in the movie. Now that Lady Gaga is starring in another big film, many fans are curious if she'll sing on the silver screen again.
'House of Gucci' could feature Lady Gaga singing
The real Reggiani did many things as Gucci's wife, but a singer she was not. However, given Lady Gaga's talent, Scott could decide to work singing into her role as Reggiani in the House of Gucci movie. 
Nothing is confirmed regarding Lady Gaga's singing talent being used in House of Gucci. At this point, it's more likely Gaga will lend her voice to a song on the film's soundtrack. Stay tuned to Showbiz Cheat Sheet for updates on House of Gucci.