Lady Gaga's Makeup Line Haus Labs Is Disappointing Fans Already: Here's Why
Why fans are already disappointed in Lady Gaga's makeup line Haus Laboratories. The reason may surprise you.
Still riding the wave of her post-Oscar success, Lady Gaga's career has been swiftly ascending for the past few years. From her Super Bowl performance to her Netflix documentary Gaga: Five Foot Two, the nine-time Grammy winner's upward spiral knows no height.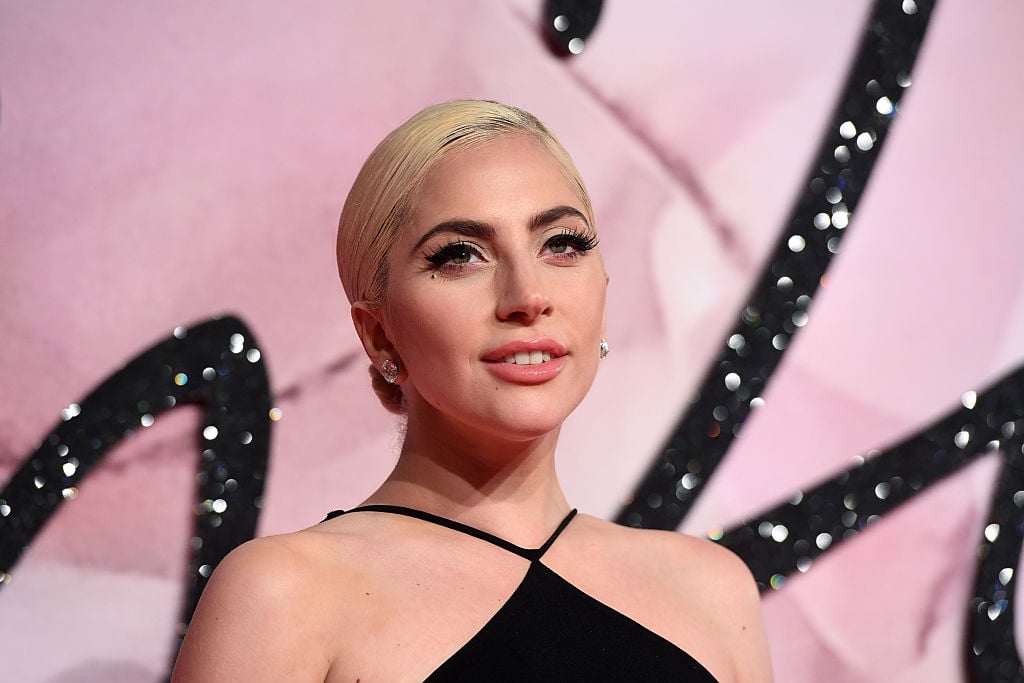 This past year alone has been quite the thrill ride for Lady Gaga, as she took on the coveted role that connects Hollywood's greatest from each significant film era – Janet Gaynor, Judy Garland, and Barba Streisand – in A Star Is Born. Gaga's performance was praised on both the acting and vocal fronts. 
Though very few people on this planet will try to deny Gaga's incomparable talents, all the positive attention may soon be taking the backseat to a little backlash. Following the recent announcement for her makeup line, the woman seemingly immutable to negative PR (as of late), has become the subject of some fan aggravation. So, why are fans upset about Haus Laboratories?  
The Good, the bad, and the ugly: what fans have to say about Lady Gaga's makeup line 
On a positive note, Haus Laboratories boasts a brand identity sending a crucial – and socially relevant – message to Gaga enthusiasts. This makeup line is not about appearing beautiful in "the eyes of the beholder;" rather, it's about creating one's own sense of beauty – using makeup to create your internalized idea of "glam," "expression" and "artistry, as Gaga explains in the promotional video. To Haus Labs, "beauty is how you see yourself."
When Lady Gaga announced her makeup line, she took to Twitter to explain its purpose and relevance to her own life. She stated:
"Sometimes beauty doesn't come naturally from within. But I'm so grateful that makeup inspired a bravery in me that I didn't know I had."

Lady Gaga 
Fans support Gaga's message and the beauty line's mission statement. Fans have also expressed satisfaction in the line's apparent punk aesthetic. One fan stated:
"I also think she's the type that will deliver that alt/punk aesthetic – which is nice because I feel there's not a lot of "mainstream" brands that lean that way…"

Reddit User 

While fans are satisfied with the overall vibe, they reserve their aggravations for one pivotal decision: the choice to make Haus products available through Amazon only.
Many fans are not happy that – in choosing to make her line available through Amazon –  Gaga supports a corporation that some fans feel is not worthy of her support.
Fans speak out against Lady Gaga's choice to sell Haus Labs products through Amazon 
Speaking on behalf of Haus Labs, and Lady Gaga's choice to sell her products through Amazon, the following comments surfaced:
"…She [Gaga] is on the side of the multi-billion corporation that violates human rights and [is] hurting people in a direct way."

Reddit user 
"Boo. Why'd she have to choose Amazon to work with? I'm not about to support that dystopian megacorporation."

Reddit User

"I'm kind of disappointed she chose Amazon. Partly because I do have a bit of an Amazon makeup bias, but mostly because Gaga's message is so great but Amazon's treatment of their employees is, to put it lightly, yikes to say the least. I mean, I will probably take a look when it launches and buy anyways but I don't think Amazon was really the move."

Reddit User
Several fans chimed in to criticize Lady Gaga's choice, and Amazon altogether, often citing the conglomerate's mistreatment of employees as the main source of their aggravation. However, some fans simply expressed dissatisfaction in the fact that they won't be able to test the makeup in stores (if it's only available online), which can make trying the line "annoyingly wasteful," as one person commented.
Devout Lady Gaga enthusiasts will order ten different eyeshadow palettes with no return policy in place, but what about those who are a bit more skeptical? What about those unwilling to purchase without touching?