Lala From 'Vanderpump Rules' Shares a Huge Post-Reunion Regret – and Vicki Gunvalson is 'too Much Woman' for Peter Madrigal
Lala Kent from Vanderpump Rules wanted to clear the air about saying that Raquel Leviss was the only cast member who checked on her after the reunion.
Scheana Shay blasted Kent for making that remark. And shared that she messaged Kent continuously after she broke up with Randall Emmett. Kent regrets making the comment. Plus Kent weighed in on the Twitter flirting between Peter Madrigal and Vicki Gunvalson from The Real Housewives of Orange County. Does Kent think Gunvalson and Madrigal would be a good match?
Lala Kent regrets saying only Raquel Leviss reached out to her after the 'Vanderpump Rules' reunion
Kent addressed her post-reunion remark on Watch What Happens Live with Andy Cohen when Cohen asked if Kent and Leviss were still super close. "I wouldn't say we're super close but she's hard not to adore," Kent said during the WWHL After Show. "Not only is she beautiful, but she has the heart to match. And I actually kinda regret saying that she was the only one. Because my friends have really been there for me since it happened."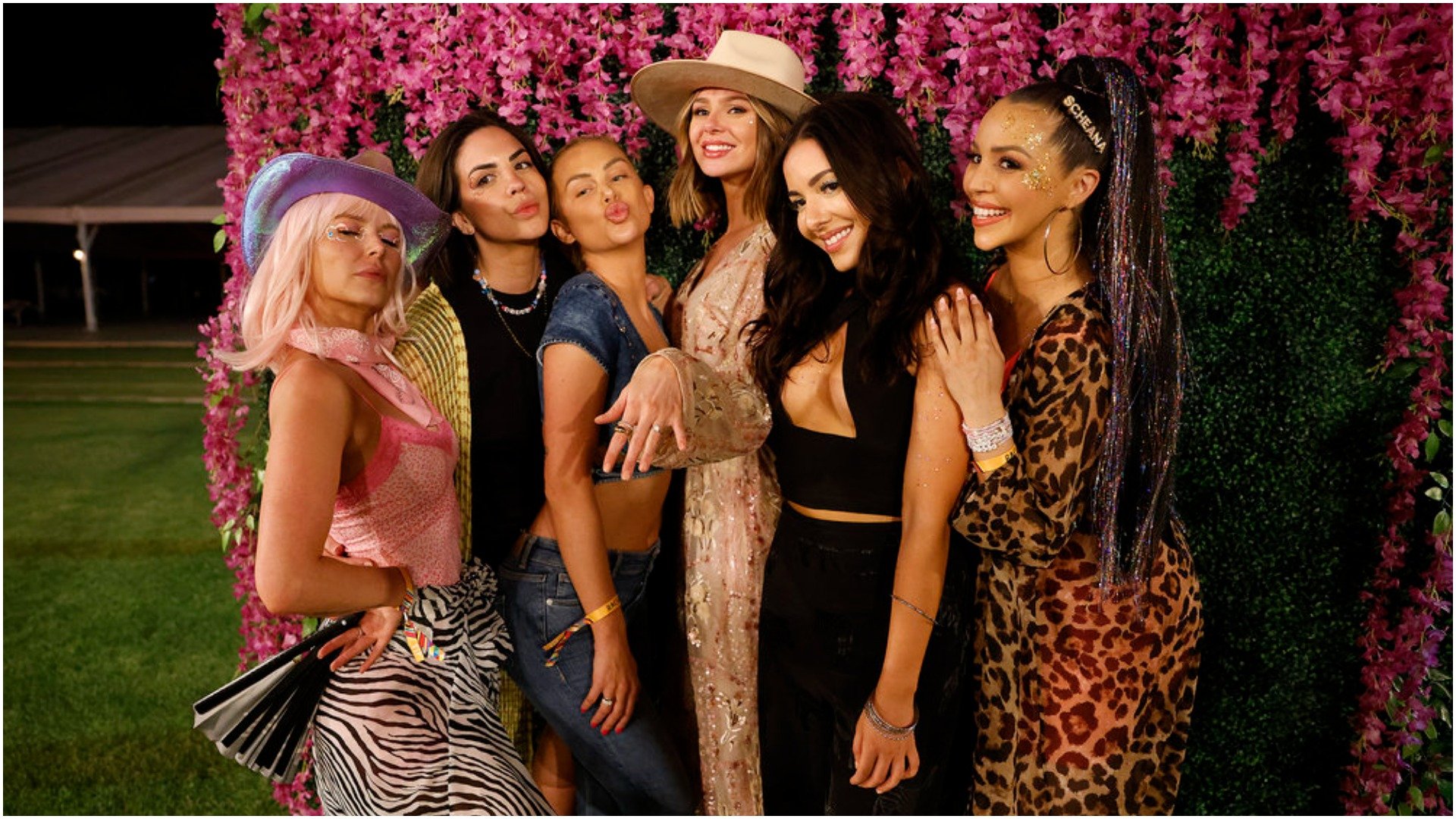 Kent's comment hurt Shay. "I have messaged Lala about what I saw," Shay said on her Scheananigans with Scheana Shay podcast. "And I've already voiced how I felt."
She added, "People are commenting, saying, like, I can't believe like Scheana didn't reach out and this and that. "And I just want to set the record straight, and I could even post a screenshot of the text message of me checking in on her," she added. "Shortly after we wrapped, I literally said, 'How are you feeling about that? It f****** sucked. Not having you there in person.'"
She also hated not being at the reunion in person
Kent seemingly agreed with Shay during her WWHL appearance. "And for me to fixate on the end of the reunion – no one reaching out – that was kind of like my selfish moment thinking that everyone should have cared how I was feeling," Kent added. "When that's a tough day for all of us. Reunion day not easy."
RELATED: 'Vanderpump Rules': Lala Kent Believes Cast Knew About Randall Emmett's Cheating – 'I Wish That Somebody Would Have Come to Me'
Cohen pointed out that Kent did the reunion virtually and wondered if it would have been better if she was able to be on set. "Yes," she said. "It was really difficult doing it virtually and I felt for the first time I was going to be able to go to a reunion and be completely honest about my life. Like the control was finally going to be gone and I could voice what my life is. What it's been and it made it hard."
She said what made it hard was the delay, even though Cohen thought she did a good job of addressing issues.
Lala Kent thinks Vicki Gunvalson is 'way too much woman' for Peter Madrigal
Earlier in the discussion, Kent had a light-hearted moment and weighed in on the Madrigal and Gunvalson match-up. "I can't say I'm here for that match-up," she laughed. "I think Vicki is way too much woman for Peter."
Shortly after Gunvlason learned ex-fiance Steve Lodge got engaged, Madgrial had tweeted, "V – get a better picker! That last guy was a cheater & the guy before that was a lying liar & before that was Donn…you need spark in your love tank. I'm single BTW, hellooooo come to @SurRestaurant with your girls & let me host your return to being Single n' Sassy! WhooHooo."
He also thought a show with single Bravo bachelorettes was a great idea, adding that he'd love to bartend.
RELATED: 'Vanderpump Rules:' Raquel Leviss Finally Reveals Why She Broke up With James Kennedy