Lala Kent From 'Vanderpump Rules' Worries Brock Davies Could Abandon Scheana Shay
Lala Kent from Vanderpump Rules voiced concerns to Katie Maloney-Schwartz that Scheana Shay's relationship with Brock Davies may not be as solid as she believes. After learning that Davies has two children he hasn't seen in four years, Kent couldn't help but express her worries that the same thing could happen to Shay.
Lala Kent worries Brock Davies could also leave Scheana Shay
Maloney-Schwartz asked how the "play date" went with Shay. "It kinda got a little weird," Kent said about the encounter. "I could tell Scheana kinda got a little strange." Kent pauses dramatically. "He hasn't spoken to them in four years," she declared about Davies' communication with his children. Maloney-Schwartz's mouth dropped open.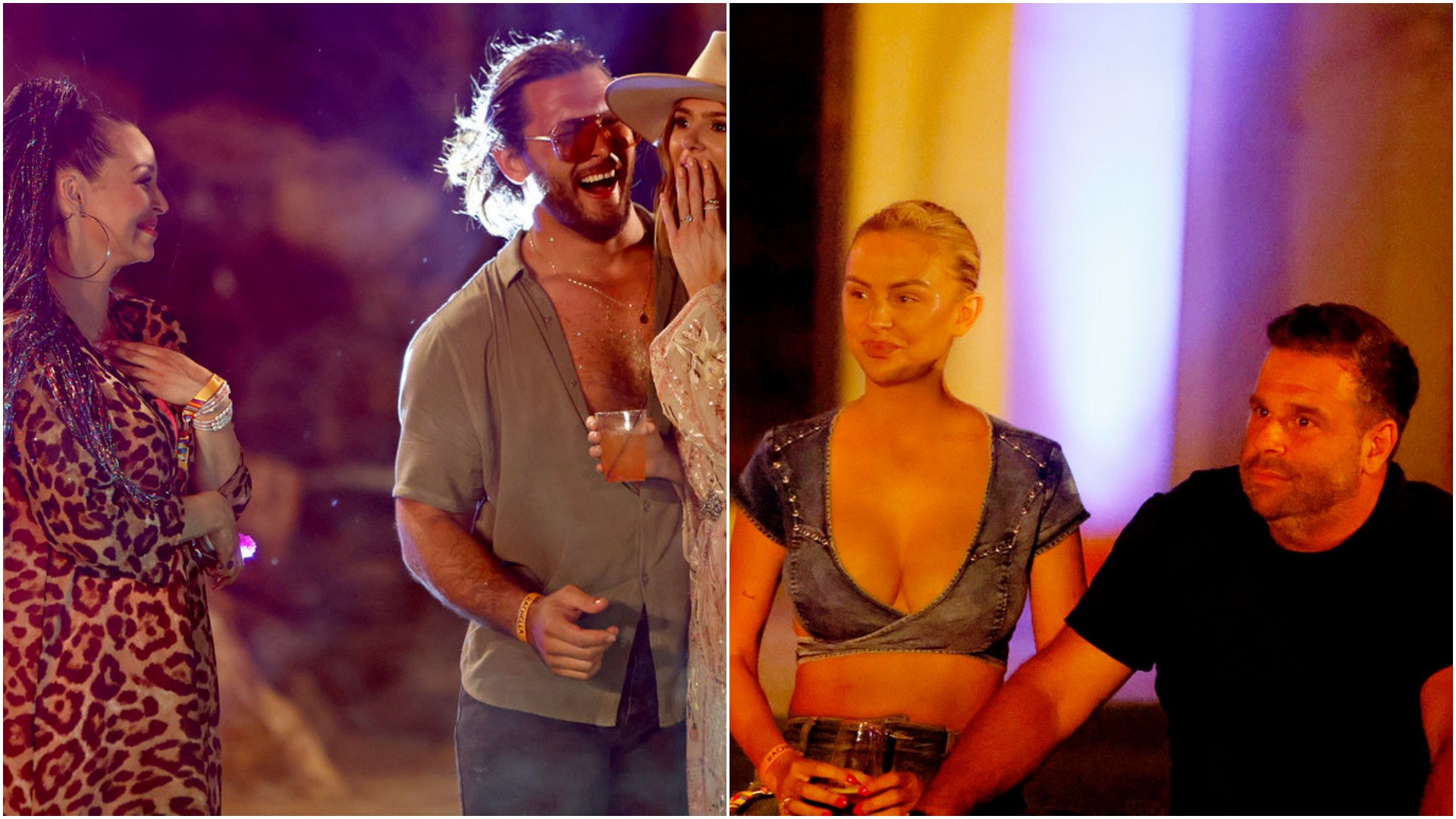 "I can't help but think about like Scheana, if you guys don't work out, you run the risk of him like … he's done with both of you," Kent said.
"This is a pattern for Scheana," Kent said in a confessional. "She ignores every sign. And now that I am a mom, I look at things very differently. I am worried for Summer Moon [Shay's daughter]. Because Summer Moon's dad has a tendency to kick the woman and the children to the curb."
Kent explained to Maloney-Schwartz that the stakes are much higher when you have a child.
How does Scheana Shay react to Lala Kent's concern?
Kent confronts Shay about her concerns later in the episode. "I feel like I have to ask you," Kent said during a shopping trip with Shay. "Because now you have a baby with him. How did you find out he had two kids that he hasn't seen in four years?" Shay said Davies told her the day they met he told her he had two children.
When Kent pressed her, Shay said Davies was very open about his relationship with his kids.
"Scheana, I don't care if your dude looks like Aquaman," Kent said in a confessional. "[But] when a dude tells you he hasn't seen his two other kids in four years, that's not when you go, 'You're the one to be my baby daddy.'" Shay basically parroted what Davies shared during the playdate, that Davies sought a better life in the U.S. And that his ex-wife cut him off.
Brock Davies said his ex-wife cut him off when he moved
During the previous week's episode, Davies said there was more to the story when the families met. He shared that he started a family when he was only 20 years old. Plus Davies said his move to the United States drove a wedge through his family. "We split up and she felt like I had abandoned her and the kids by coming to America," he revealed. "She moved on with the kids' stepdad. Who then fulfilled the role of being a dad for my kids." 
He added that he did feel as though he abandoned his family when he moved. "And I felt like I needed to accept that because I was the one who moved to America," he added. Davies also became emotional when he recounted the last time he saw his children.
Scheana Shay insists she went into the relationship with her eyes wide open
Shay said she went into the relationship with her eyes wide open.  "It sounds bad, but there's a lot more to it," she said in a confessional last week. Adding, "No contact, but that's not for the lack of trying. He moved to America to provide a better life for his family."
Shay told Showbiz Cheat Sheet she's done playing nice this season. "I think I'm the most relatable I've ever been on the show and the most real and vulnerable and just open," she said. "Like normally I like to paint a pretty picture, act like everything's perfect, we never fight yada, yada, yada. But this season it's like I mean, we definitely got into it, but it was because [fiancé Brock Davies] just wanted the best for me. And I wasn't standing up for myself. And yeah, I think I think you'll definitely see my confidence is up."