Lala Kent From 'Vanderpump Rules' Is Not the Only Dupe in Randall Emmett's Past: David Yontef Reveals Odd Encounter [Exclusive]
Celebrity podcast host David Yontef described filmmaker Randall Emmett as someone who could be the focal point of the song, "You're So Vain" by Carly Simon.
Yontef interviewed Emmett twice for his podcast Behind the Velvet Rope with David Yontef, once in 2020 and again in 2021. He described Emmett as charming and personable. But admitted he would have never known who Emmett was if he wasn't dating Lala Kent from Vanderpump Rules.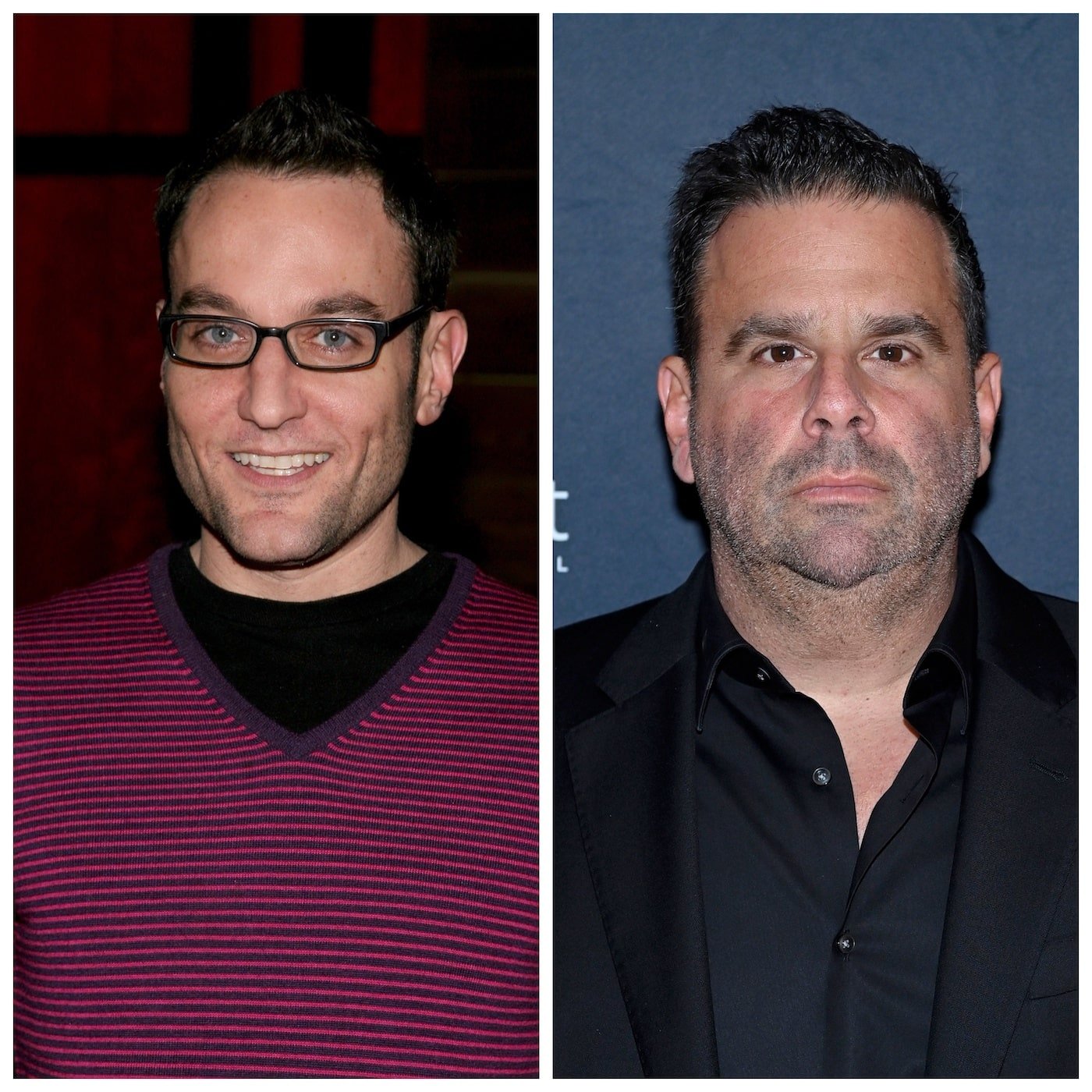 "When I interviewed Randall, I thought he was great," Yontef recalled to Showbiz Cheat Sheet. "Which goes to the fact that he's probably really good at what he does, right? He was a charmer. He gave me his cell phone number and wanted to keep in touch."
"I do kind of think some of it was strange. I mean, why is this huge Hollywood director so interested in keeping me on his good side?" Yontef wondered. "It was almost like until the podcast came out, he definitely wanted to make sure he got a good edit, a good promotion, a good everything."
But beyond Emmett wanting to stay connected, Yontef added, "I mean, I did have my own strange interaction with him."
Yontef was interviewed for the new Hulu documentary The Randall Scandal: Love, Loathing, and Vanderpump and told Showbiz Cheat Sheet the Los Angeles Times report dropped shortly after his last encounter with Emmett.
Randall Emmett tried to get David Yontef to remove Megan Weaver's episode
Yontef hosts a new celebrity on his podcast almost daily and recalled interviewing Megan Weaver, a designer featured on Bravo's Flipping Out. Weaver's firm redesigned Emmett and Kent's LA home.
"So when Megan's podcast came out we talked about Randall," Yontef recalled. "But we talked about him just in the sense of like, 'Oh, my God, we worked with Randall, and how fabulous he was.' And so Randall's name is in the title of the episode."
Yontef had heard from "unreliable sources" that there was a money dispute between Emmett and Weaver. "So, Randall, I believe when he saw his name in the title, just assumed as a narcissist that we had talked about him and how he owed her money," Yontef said.
"So he calls me and he's like, 'I just spoke to Megan, and she's really mad at you,'" Yontef recalled. Yontef froze for a moment because Emmett was on set with Megan Fox and Machine Gun Kelly filming Midnight in the Switchgrass and Yontef thought Emettt was referring to Fox.
"But Megan [Weaver] and I were in close contact all day," he recalled. "Randall just assumed that I was some low-level podcaster and I had no relationship with Megan, and I wasn't speaking to Megan. So he calls me and said, 'Megan's really mad at you because you recorded this like two months ago and you're just putting it out now, you really should take it down.'"
'Here he is lying to me,' David said about Randall
At this point, Yontef is pretty confident that Emmett didn't listen to the podcast because there was no mention of Emmett owning Weaver or her design firm money. Plus, Yontef had just spoken to Weaver and she didn't seem angry with him for any reason either. "And so here he is lying to me to get me to take it down when none of this was true," Yontef said.
That's when he realized Emmett was trying to manipulate him. "I hung up the phone with him and within 30 seconds I just put it together. I just like snapped," Yontef said. "It was like oh my God, he thought we were talking s*** about him on the podcast, which I don't know why he wouldn't have an assistant just listen to it first."
"But yeah, that's when I was like this guy is so bizarre, he's got a guilty conscience," he said.
When Emmett realized his financial issues with Weaver didn't make the podcast, he immediately softened. "And then he was kissing my a**. Like, 'Listen, I'm on your side. I'm a good guy.' Then he's like, 'Let me tell you something. Let me show you where I am.' Then he hung up and FaceTimes me," he said.
"He's like look I'm on-site wrapping with the Megan Fox and Machine Gun Kelly movie. Then he's like, 'Let me tell you something. You are going to the premiere of this movie. You're going to be on the carpet with Megan Fox and Machine Gun Kelly.' And then this went from like, oh my God, like, you weren't so charming. You're just like maniacal," Yontef added.
Randall Emmett asked David Yontef to scrub comments about his friendship with Jax Taylor
Yontef has been in the entertainment business long enough to know when he's being played. But he can see how easily someone could fall for his persuasiveness. Yontef said Emmett was calling him and reaching out when the podcasts were being released in 2020 and 2021.
"How he sees his name on my podcast is beyond me. But he didn't even listen, he just saw his name there and just had this arrogance of like we must have talked about that," Yontef said.
Emmett also, "Demanded I send him the [podcast] episode" that he was on. Yontef doesn't typically send his work out to sources prior to running it but he reluctantly gave Emmett a preview clip but reminded him he couldn't make changes after a certain time.
Of course, Yontef's phone was blowing up hours after Emmett's episode dropped. He wanted two things removed. "He said, 'Well, I was the black sheep in my family' or something like that because it was right during BLM. I'm like, 'Are you kidding me?' And then he also kind of was talking about what a great friend Jax [Taylor] was, and he wanted me to take out his friendship with Jax because he was persona non grata."
Longtime Vanderpump Rules cast member Jax Taylor had recently exited the show. "He was terminated from Bravo and the whole Faith thing, so he didn't want to be associated with Jax."
Emmett's two-part appearance on Behind the Velvet Rope can be heard here and here.