'Lamb' Actor Noomi Rapace Says the Movie Was 'Something That My Entire Being Has Asked For'
Psychological horror dramas are popular at A24 Films. Audiences expect to see hauntingly gorgeous imagery and a peculiar story. Hereditary, Midsommar, The Witch, and The Lighthouse all succeeded in doing so. Valdimar Jóhannsson's Lamb is joining the distributor's list of slow-burn horror dramas. Star Noomi Rapace recently expressed her passion for the project and how she has been yearning for a role such as this.
'Lamb' actor Noomi Rapace stars in the slow-burn folk horror movie
Lamb follows the childless married couple Maria (Rapace) and Ingvar (Hilmir Snær Guðnason). They live a simple, quiet life on a farm in Iceland. Doing chores around the farm consumes their days. They spend many hours tending to the animals. However, there are clear signs that tensions loom underneath the surface.
The sudden arrival of a lamb-human hybrid child shocks Maria and Ingvar. They decide to name her Ada and raise her as their own child. This new family life has brought the married couple much closer together. They have finally found happiness. However, unexpected roadblocks threaten their new-found paradise that could unravel everything.
This 'Lamb' role is what Noomi Rapace's 'entire being has asked for'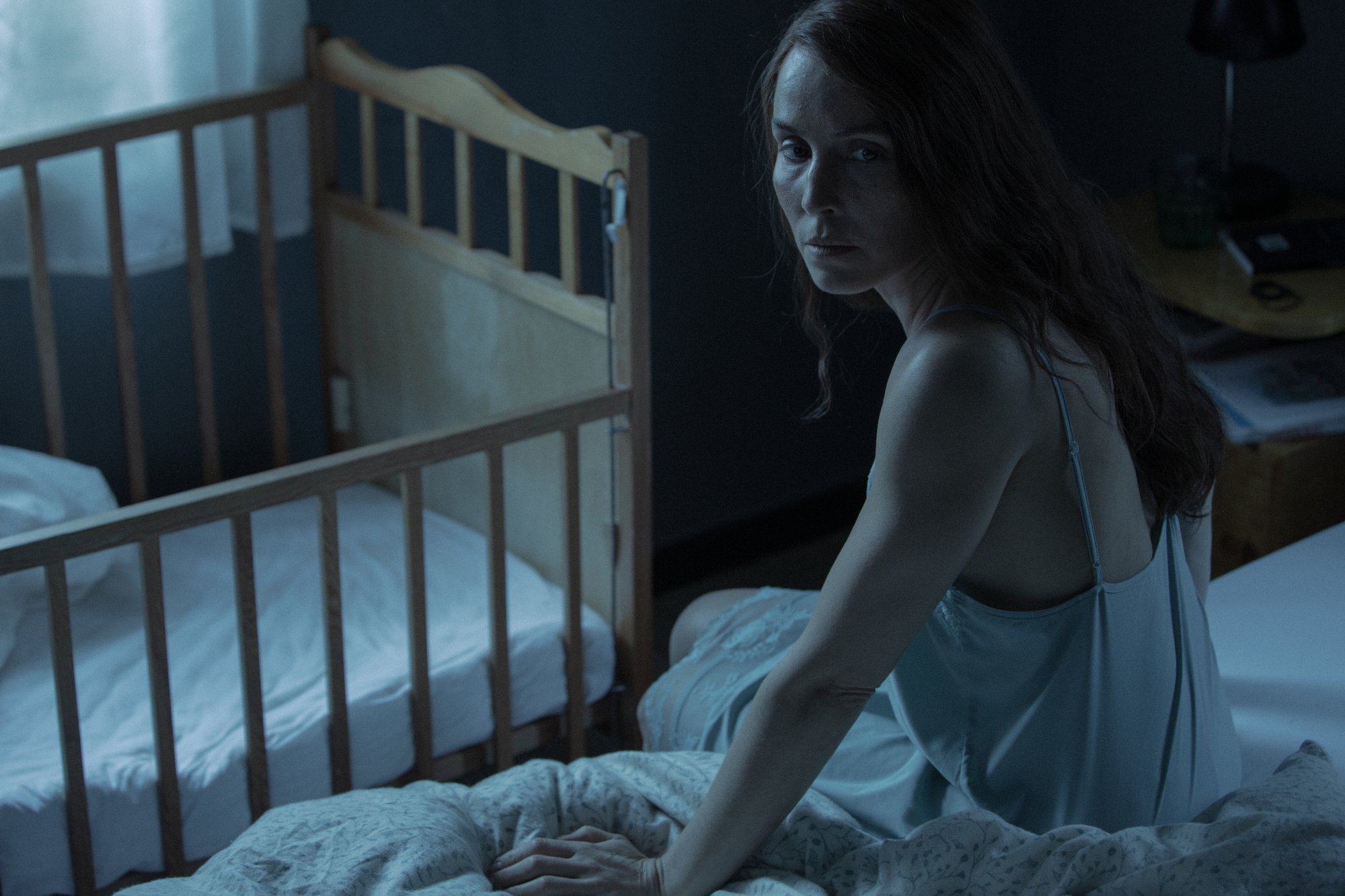 Rapace recently discussed Lamb with an audience at the Beyond Fest West Coast premiere during a post-screening Q&A. An audience member asked her what inspired her to take part in the film. Rapace recalled the story about how Jóhannsson never pitched her on the movie, but just left with her a packet to explore the materials on her own.
"I started looking at those kind of disturbing and beautiful images and they just burned a mark in me," Rapace remembered. "I felt like I was kind of lost and found. I think that happens very rarely that you feel this immediate connection. Not just with the character, but with the whole story and the universe. I felt like I've been waiting for this, this is something that my entire being has been asking for."
She continued: "So, it was not a question of if I should do it. I was just already doing it. From that point, we started conversations and a lot of the conversations were just images sent back and forth because he doesn't talk much. He uses images. (Laughs)"
The Girl with the Dragon Tattoo movies brought Rapace into the mainstream. She also later starred in Prometheus and Tom Clancy's Jack Ryan. However, Lamb's Maria is the type of character that she's been truly waiting for.
Returning to Icelandic roots
Rapace was asked later in the Q&A to expand upon her answer regarding what drew her into the role. She was born in Sweden, but she moved to Iceland at 5 years old. The actor explained how Lamb felt like a return back to her roots.
"It was a combination of, I moved to Iceland when I was 5 and I always felt like an outsider and a weirdo," Rapace said. "I remember coming there and it was like, I belong to this country. I felt embraced in nature. It is the character. You can't hide. Whatever's going on in you will come out there, so if you want to avoid some things, you shouldn't go there. But, I always felt that it's a country and there's a very strong energy there that forces me to confront myself and it kind of brought me back to my roots and felt like I peeled off lots of layers of behaviors and half-truths that I didn't need."
She concluded: "Also to work with a filmmaker like Valdimar [Jóhannsson], who pays so much attention to details and is so interested in human nature and who we are. Like a deep study. I felt like I could just be pure somehow, so it's a combination of different things. But definitely for me, to go to the most honest place in myself."
A24 Films' Lamb plays exclusively in theaters Oct. 8.
RELATED: What Happened to the 'Girl With the Dragon Tattoo' Movies?