'Lamb' Star Noomi Rapace Explains the Movie's Shocking Ending
A24 Films' Lamb is slow-burn folk horror. It blends drama and horror into an intimate tale about grief, parenthood, and mother nature. A married couple brings in a lamb-human hybrid to raise as their own child. Actor Noomi Rapace plays the lead character, Maria. She recently explained the character's journey and the movie's sudden ending.
[Spoiler alert: This article contains spoilers from Lamb.]
'Lamb' explores a married couple's grief
Rapace answered Lamb-related questions at the West Coast premiere at Beyond Fest during a post-screening Q&A. One audience member asked about Maria's journey. Rapace described Maria's damaged mentality after the death of her daughter, Ada. This major tragedy sets all of the plot points in motion.
"I think in the beginning when you meet Maria, it's like her life is on hold," Rapace said. "She paused. The pain of losing her daughter is too much to handle, so she's like shut down. She's just surviving, she's not living. And then when Ada, the second Ada, is born, it's like a bridge. It becomes an opportunity to start a healing process. It's like emotional oxygen in a locked-up space."
She continued: "She starts to come to life. You can see during that summer, she starts to open up and she gets colors. She makes love and she dances, but I think she always somehow knew that she took something that doesn't belong to her and that it will come to an end."
Noomi Rapace explains that 'Lamb' ending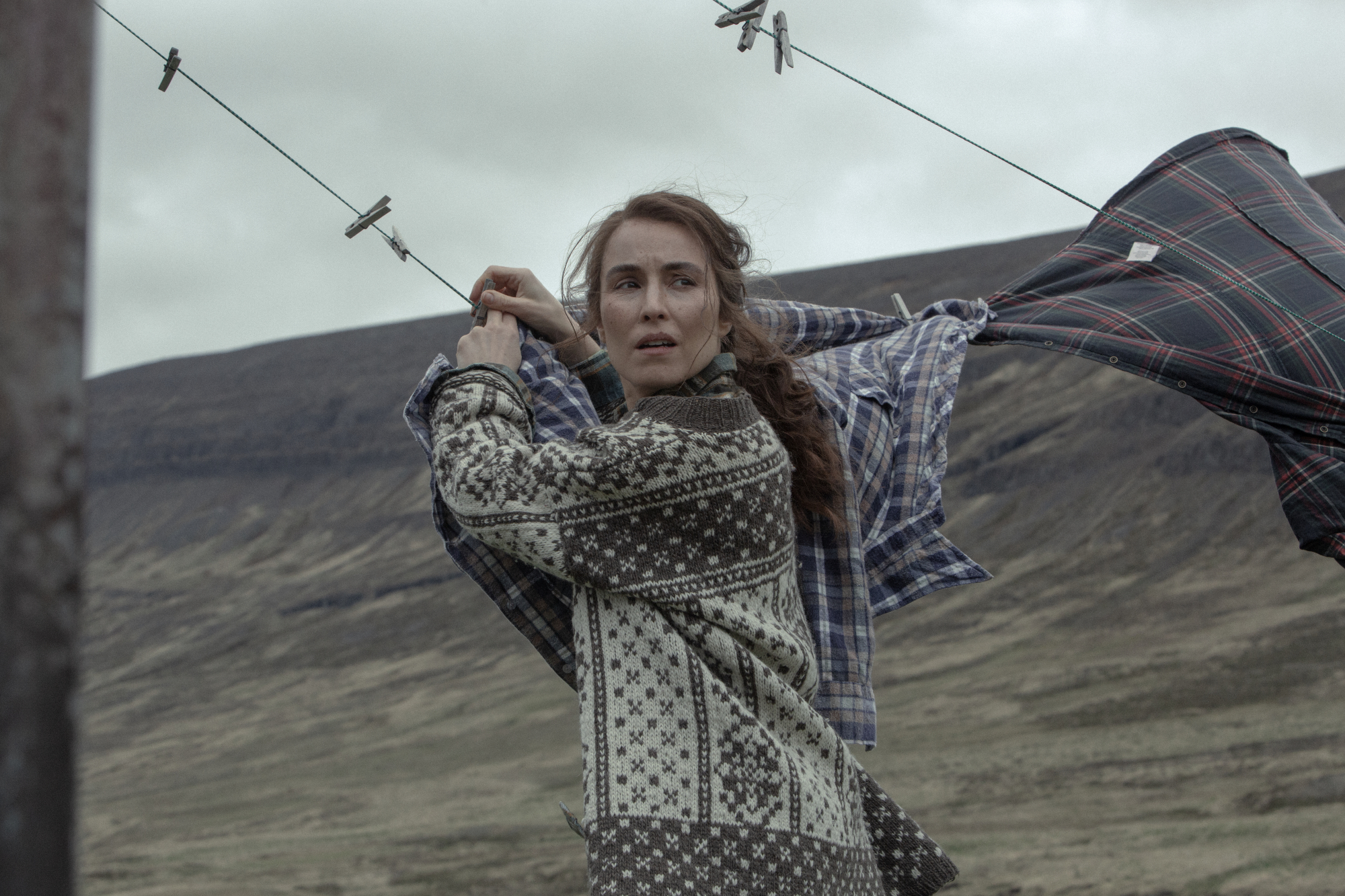 Maria kills Ada's biological mother when she won't stop pursuing the lamb-human hybrid. However, the audience doesn't discover the identity of the father until the movie's shocking ending. An adult lamb-human hybrid shoots Maria's husband, Ingvar (Hilmir Snær Guðnason), in the neck. The last thing he sees is Ada's biological father taking her hand and guiding her away. Maria doesn't get there until it's too late. Ingvar is dead and Ada is gone. That is where the movie ends.
Rapace explained at Beyond Fest that Maria's taking in Ada is a form of happiness that doesn't belong to her. "She describes Ada as a gift and it's like happiness, but it's also stolen happiness," she said. "So, in the end, she's back in life and she has full access to her pain, but she's living and she's there. I think it's the beginning of a new chapter."
Maria's story has no real definitive ending. It's left up for interpretation. However, Rapace has her own explanation of what that ending meant for Maria and what's in store for the future. She said, "I mean, we've been talking a lot about there are lots of different versions, so what's going on there?"
Rapace concluded: "But, she's not going after Ada, she's not looking for Ada, because she knew that Ada was never her's to keep. It's like happiness in a way for her, she had to let go of that to be able to move forward."
A24 Films is staying true to the theater experience
Lamb premiered at the Cannes Film Festival before playing the remainder of its festival run. A24's new movie is being released exclusively in theaters beginning Oct. 8.
Lamb still may land on streaming services in the future after its initial theatrical run.
RELATED: 'Lamb' Movie Review: Earnest and Intimate Folk Horror [Beyond Fest]