'To All the Boys' Star Lana Condor Almost Had a Big Role in 'Star Wars'
'To All the Boys I've Loved Before' star Lana Condor almost landed a major role in the 'Star Wars' saga. Here's the story behind it.
Lana Condor has come a long way in the past few years.
Nowadays, the actress is best known for playing Lara Jean Covey in the popular 2018 Netflix romance To All the Boys I've Loved Before. In 2020, she reprised the role for the sequel, To All the Boys: P.S. I Still Love You, and is slated to conclude the trilogy with the upcoming To All the Boys: Always and Forever, Lara Jean.
But even before she found the role that made her a household name, Condor very nearly had a very different breakout role. A long time ago, the actress almost joined the "galaxy far, far away" with a major role in the Star Wars saga.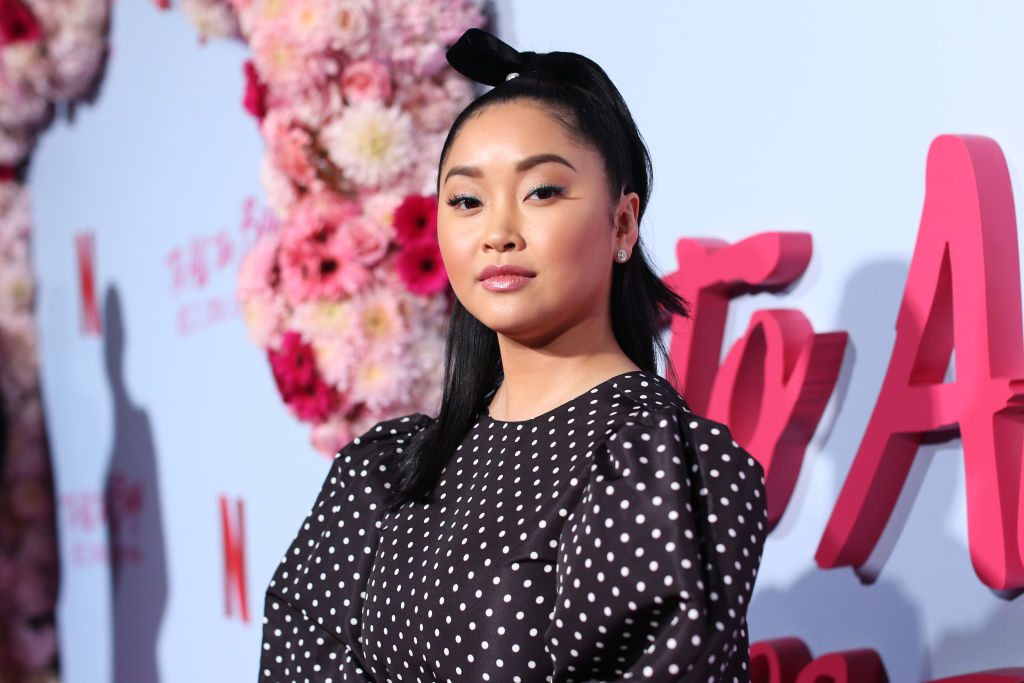 Lana Condor already starred in a blockbuster franchise
Before we get to Condor's brush with the Star Wars saga, it's worth noting that — even if she had gotten the role — it wouldn't have been her first time appearing in a Disney-owned, fan-favorite sci-fi franchise. In fact, that's where Condor got her start.
In 2016, the actress made her big-screen debut in X-Men: Apocalypse. Although the character of Jubilee had appeared in previous films, she had never been given more than a bit part before. Condor still didn't get a major role in X-Men: Apocalypse — nor did she return for its sequel — but she at least had more to do than her predecessors.
Since breaking into movies, Condor has appeared in films such as Patriots Day opposite Mark Wahlberg and Alita: Battle Angel. However, it's her time as Lara Jean that has provided the greatest boost to her career, earning her critical acclaim.
The 'To All the Boys' star nearly appeared in 'Star Wars' sequels
And it's a good thing To All the Boys I've Loved Before came along. Before then, Condor struggled to get the kinds of roles she craved. The actress recently told Stylecaster she mostly played "a shy computer nerd" or "the comedic relief best friend." Even so, she got very close to playing Rose Tico in Star Wars: The Last Jedi. Condor even read with John Boyega for the role.
"This was before The Force Awakens came out, and they were already read for the sequel," Condor said to Stylecaster. "I remember looking at [John Boyega] and being like, 'He has no idea what's about to happen to his life. He is going to be the lead in Star Wars. That is so cool.' And then he blew up overnight."
Condor came close to getting a few other major roles, including one on Marvel's Runaways. But getting to be essentially the runner-up for a project as huge as Star Wars still stung. Director Rian Johnson eventually cast Kelly Marie Tran, of course, as Rose. While some fans love Rose, the sequel trilogy's finale, Star Wars: The Rise of Skywalker, notably sidelined Tran.
Everything worked out for the actress, even without 'Star Wars'
Condor might have loved the chance to play in the Star Wars saga. But it doesn't sound like she has any major regrets. After all, if she had been cast, her career would've gone down a completely different track, she told Stylecaster.
"Had I done Star Wars, I wouldn't have been able to do To All the Boys," she said. "So that's an example of one door closes and another opens."
The world of Star Wars might be alluring, but it also involves an intense contractual commitment. And as Tran's time in the saga has proven, dealing with opinionated and downright toxic fans can take its toll. Besides, it's not like Condor couldn't have the opportunity to show up in Star Wars again someday. The movies might be on the backburner right now. But we don't expect that to last too much longer.