Lana Condor Said She Finally Got Her Cinderella Moment in 'To All The Boys: P.S. I Still Love You'
In August of 2018, a little Netflix original rom-com came out called To All The Boys I've Loved Before. Within a day or so, viewers became obsessed with Lara Jean and her fake relationship with the internet's new boyfriend, Peter Kavinsky. Now, less than two years later fans are finally getting the sequel, P.S. I Still Love You, and it means a lot to star Lana Condor and for Asian-American representation.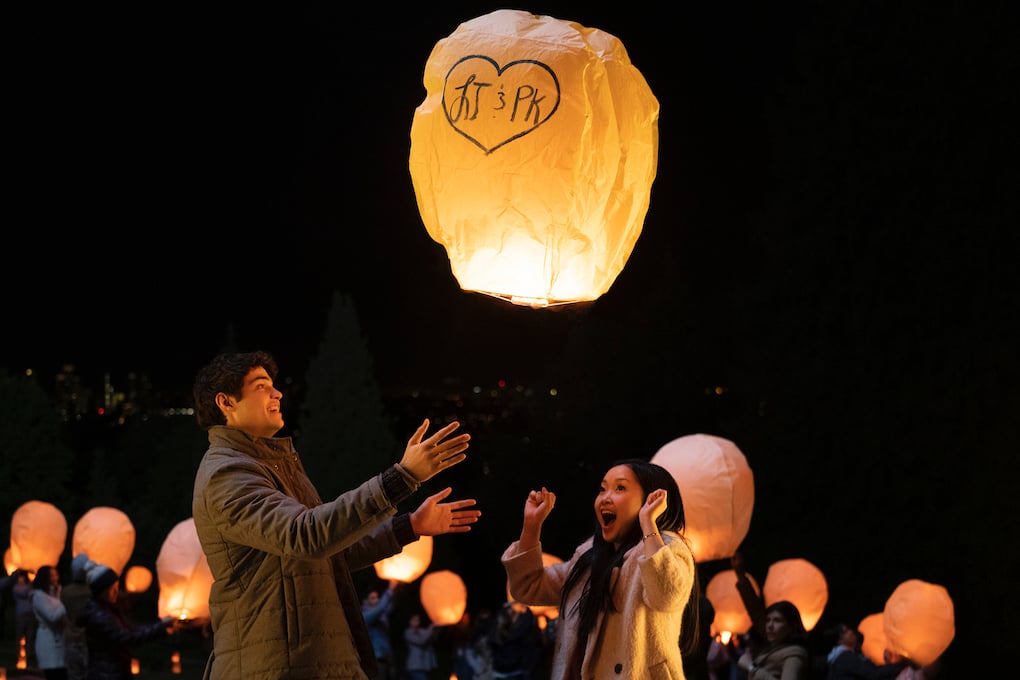 Lana Condor's Lara Jean finally has a Cinderella moment, "creating a space for Asian Americans"
In an interview with Entertainment Weekly for the movie's cover story, Condor — who plays Lara Jean — talked about a moment while filming where she realized how much this meant to her. "There's a scene where Lara Jean is in this beautiful, almost Cinderella gown and she walks down the stairs to Johnny Ambrose," she said. "I was waiting on top of the stairs right before we started rolling and it hit me all at once how special that moment was because we don't get Cinderella moments a lot." 
In the book, Lara Jean heavily embraces her Korean heritage, dressing in traditional attire for New Year's and more. From the looks of the sequel's trailer, she'll do that as well which, of course, is a big deal for representation. "As a young girl, I never got to see a Cinderella moment where the girl looked like me," Condor continued. "This is the most important part of the story for me is being able to represent our community. It's creating a space for Asian Americans to tell their story and have a moment."
'To All The Boys' was the first YA book to feature an Asian person on the cover
The original books are written by Jenny Han, who is a Korean-American just like her character Lara-Jean. And Han has even said that studio executives wanted to white-wash this adaptation and cast a white actress in the role of Lara Jean. "To me, the more alarming part of it was that people didn't understand why that was an issue," Han told Teen Vogue in 2018. 
Luckily Condor, a Vietnam-American, stepped into the role, which has always been at the forefront of representation. "The first book came out in 2014 and was the first young adult book to have an Asian person on the cover on the New York Times Bestseller List" Han told Entertainment Weekly.
She then touched on how expansive the movie has become, even inspiring a lot of Halloween costumes. "There's a little something in the first book about how Lara Jean never has anything to dress up as for Halloween, and that's something from my life. So it's cool to see all these young Asian American women own the moment."
This sequel is a new look at what happens after a rom-com
There are three books in the To All The Boys I've Loved Before series, and now that they're in movie-form, it'll give a new look at the typical rom-com setup. "This film is the part of the story that you don't often get to see in movies, which is what happens after the couple gets together," Han said. "P.S. I Still Love You is about the reality of really loving somebody and not just falling in love with somebody."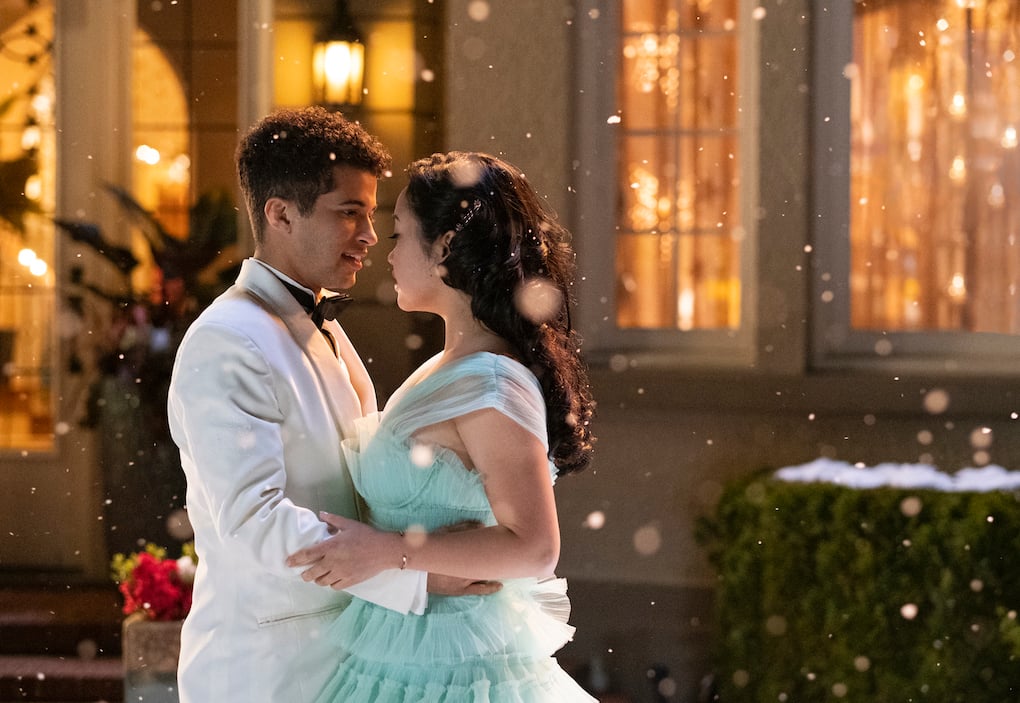 The last movie left off with Lara Jean and Kavinsky making amends after the misunderstanding surrounding Gen and the ski trip. They're still in the honeymoon stage and experiencing their relationship on a real level. Even though their feelings have been true for a while, they're officially real to the world now. 
However, John Ambrose Mclaren comes back onto the scene and he's causing Lara Jean to second guess some things about that relationship. "The first movie is very much the kick-off of this journey. The second one is Lara Jean and Peter's first real test," director Michael Fimognari told Entertainment Weekly.
Fans can see it all come together when To All The Boys I've Loved Before: P.S. I Still Love You premiers on Netflix on Feb. 12.