Lana Del Rey Once Said a Rapper Changed Her Life, He Said He'd Hit Her
Lana Del Rey cited lots of different artists as influences, however, not all of them have been kind to her. One of them fantasized about hitting her in his music. Here's the story — and how Del Rey's friend Azealia Banks reacted to these violent lyrics.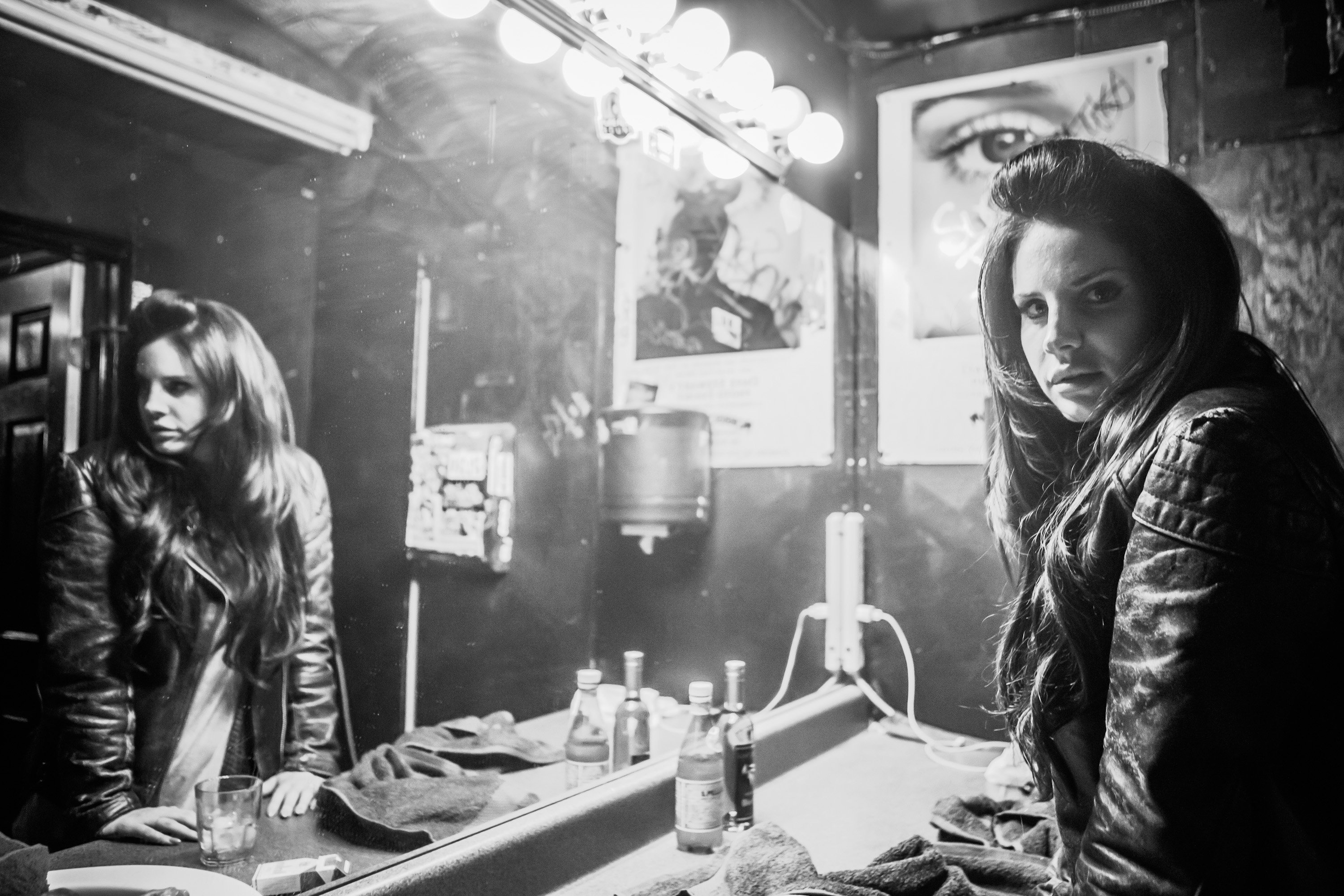 The artist who changed Lana Del Rey's life
According to Rolling Stone, Del Rey's influences are eclectic. They include everyone from Nancy Sinatra to The Eagles to Walt Whitman. One of her more contemporary influences in Eminem. "He really changed my life because I didn't know music could be intelligent," Del Rey said. "He was talking about his own life and he wasn't just rhyming over music for rhyme's sake… That made me think I could talk about the way things were instead of just making stupid music." While Del Rey makes music in a different genre than Eminem, she incorporated elements of hip-hop production into albums like Born to Die and Honeymoon.
What Eminem said about Lana Del Rey in a song
This did not prevent Eminem mentioning Del Rey in one of his songs in a way that's less than flattering. He released a freestyle where he rapped "Play nice? B*tch I'll punch Lana Del Rey right in the face twice, like Ray Rice in broad daylight in the plain sight of the elevator surveillance/'Til her head is banging on the railing, then celebrate with the Ravens." This lyric referred to the time Rice, a member of the Baltimore Ravens, assaulted his then-fiance Janay.
RELATED: The Saga of the Lana Del Rey/Lorde Beef
This lyric is not without precedent in Eminem's discography. He's rapped about committing violence numerous times and insulted celebrities ranging from the Backstreet Boys to Lindsay Lohan to Britney Spears. In a similar vein, Del Rey released a song called "Ultraviolence" which is about a victim of domestic violence.
How Azealia Banks reacted to this
According to The Music, Del Rey's then-friend Azealia Banks called Eminem out for his lyrics. She tweeted "But does Eminem know that I will personally punch him in his mouth?!" She added "Tell him to go back to his trailer park and eat his microwave hotpocket dinner…." She also said Eminem was in an incestuous relationship with his sister. This comment was part of Banks' long history of criticizing public figures.
RELATED: Did Lana Del Rey Once Write a Rap-Influenced Song About Azealia Banks?
Does Lana Del Rey still like Eminem's music?
So did this incident sour Del Rey on Eminem's music? Apparently not. According to HipHop24x7, she once posted a video of herself listening to Eminem's iconic hit "Lose Yourself."
Which artist is more popular?
This raises an interesting question: Which artist is more popular? Eminem released 22 top 10 singles on the Billboard Hot 100, 5 of which reached No. 1: "The Monster," "Lose Yourself," "Love the Way You Lie," "Not Afraid," and "Crack a Bottle." On the other hand, Del Rey released only four singles which reached the top 40 of the Billboard Hot 100: "Don't Call Me Angel," "Summertime Sadness," "West Coast," and "Young and Beautiful." None of her singles reached No. 1 so far.