Lance Bass Thinks 'Cat Man' Connor Brennan Is on 'Bachelor in Paradise' to Promote His Music Career
Lance Bass recently told former bachelor Nick Viall that he thinks Connor Brennan is on 'Bachelor in Paradise' to boost his music career. Here's why he thinks that.
Here for the wrong reasons? Temporary Bachelor in Paradise host Lance Bass was recently interviewed by former bachelor Nick Viall on his podcast, The Viall Files. In the interview, the NSYNC member gave his two cents on "Cat Man" Connor Brennan's motivation for going on the show. Maybe Listen to Your Heart would have been a better fit.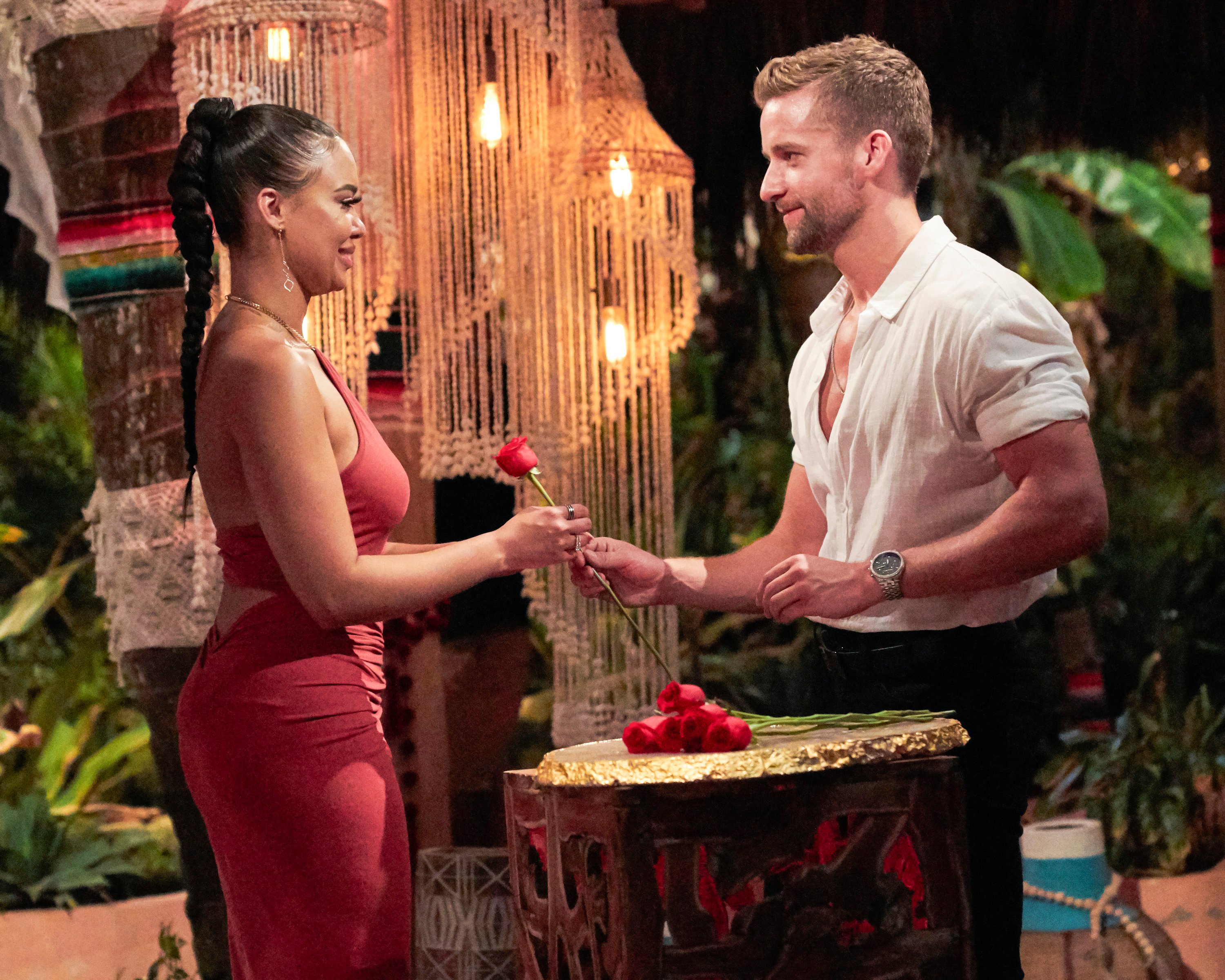 Connor B. on 'Bachelor in Paradise'
Bachelor Nation first met Connor B. on Katie Thurston's season of The Bachelorette. He stepped out of the limo in a cat costume, leaving quite the impression on the lead. But he was sent home a few weeks later because Katie felt they lacked a romantic spark.
Now, Connor B. is on Bachelor in Paradise. He formed an initial connection with Maurissa Gunn. But, as of the third episode of the seventh season, Maurissa has turned her attention to newcomer Riley Christian. During the date in which Maurissa and Riley hit it off, Connor B. was back at the beach playing sad songs on his ukulele under the moonlight. In fact, there has been no shortage of Connor B. tunes since the premiere of the season.
Lance Bass thinks Connor B. is on 'Bachelor in Paradise' to boost his music career
During their episode of The Viall Files, Lance and Nick spoke about all things Bachelor in Paradise. One topic Lance touched on was Connor B.'s affinity for music.
"You can tell he's a very sweet guy but I'm not convinced he's there to find love," said Lance of Connor B. "You know, I definitely see him on there to start his country career like a lot of people on that show."
Lance's suspicion comes from the first time he met Connor B.
"Right when I walked in the very first time I talked to them, I met them all as a group and then as I'm walking by, Connor… because I had watched The Bachelorette season and they'd never seen an episode yet because they were filming when it started. So I'd seen the first few episodes so I knew exactly what went down, I knew the Thomas story and all that and he was like, 'Wait, did, uh, did my song make it? Did my song make it?' and I was like, 'Yeah, I think your song made it.' But that was like the only thing he was concerned about if his song made the cut."
'Cat Man' Connor B. is a musician
Connor B. isn't secretive about the fact that he's a musician. He played songs for Katie during her season of The Bachelorette, and his Instagram page has videos of him performing at various venues. Earlier this week, he posted a video of him singing and playing guitar to "It's Gonna Be Me," writing that Lance inspired him. In his Instagram bio, he links to the page of the two-person band he's in that plays shows around Nashville.
We'll have to wait and see how Paradise ends up for Connor B. Musicians can fall in love, too, after all.
Bachelor in Paradise airs on ABC Mondays and Tuesdays at 8 p.m.