Inside the Large Age Gap Between Former 'NCIS' Star Michael Weatherly and Wife Bojana Jankovic
Though now the leading man in the hit CBS series, Bull, many Michael Weatherly fans will always remember the actor for his career-catalyzing role as Agent Tony DiNozzo in NCIS. Boasting a successful TV career, the actor has grown quite a bit since his early Hollywood days in Fox's Dark Angel — which starred one of Weatherly's famous loves, Jessica Alba.
Weatherly dated Alba — who was then 18 — after they met on the Fox show. While the actor proposed, the relationship didn't work out, and Weatherly went on to date and marry Amelia Heinle (American actress known for starring in the soap opera The Young and the Restless).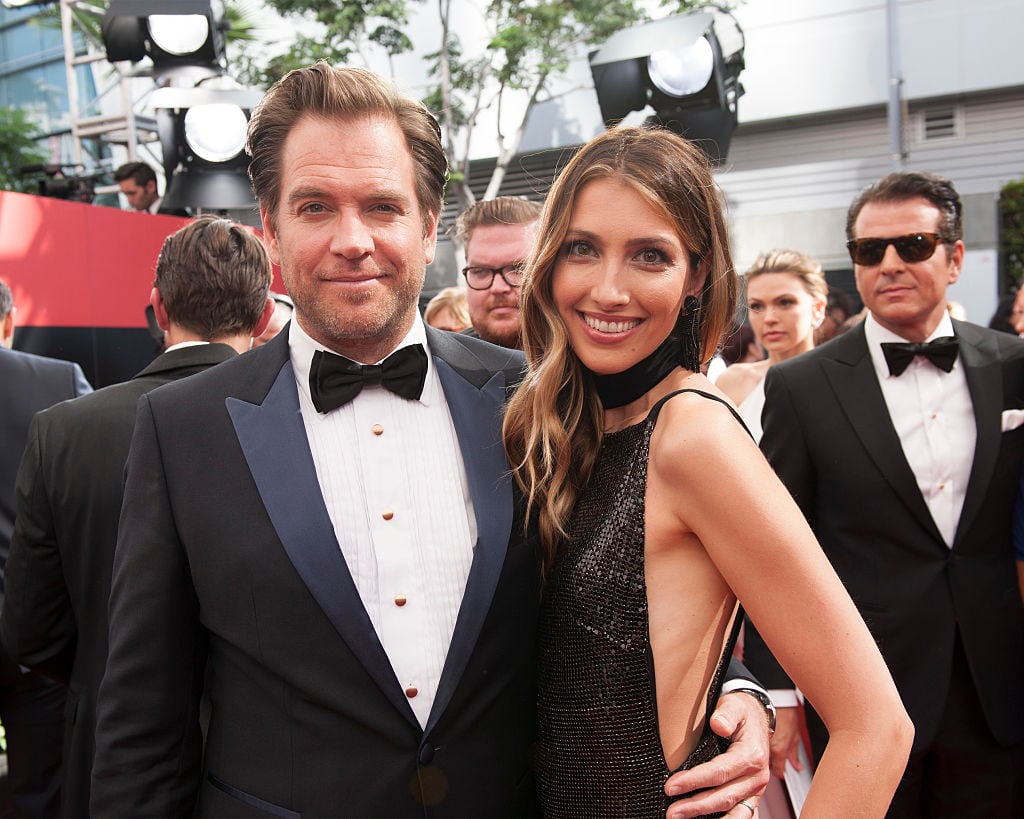 Amelie Heinle and Michael Weatherly were married from 1995 until 1997. Michael Weatherly is now married to Bojana Jankovic; the two wed in 2009. So, how did they meet? Who is Jankovic, and what does she do for a living? And, just how much older is Weatherly than the latest love of his life? 
Inside Michael Weatherly and Bojana Jankovic's relationship 
Bojana Jankovic is a writer and an assistant director known for TVWWW and Do Not Leave Me with Strangers. Jankovic has also appeared on Entertainment Tonight and Extra with Billy Bush. She is also an award-winning physician who is double board-certified in internal and integrative medicine. She founded the Eleven Eleven Wellness Center.
Jankovic and Weatherly reportedly met in a bar in Vancouver in 2007 (at least that's one of the most commonly reported stories). At the time, Weatherly was allegedly enjoying the single life, according to Heavy.com. The couple has explained that their relationship beginnings involved "several continents" and was quite complicated. In the end, it was clearly meant to be. 
In 2009, the couple tied the knot, and they bought a home in Hollywood Hills in 2012. However, when they tied the knot, Jankovic was still quite young, as there is a sizable age difference between Weatherly and his now-wife. 
Michael Weatherly was born in 1968, making him 51 years old. On the other hand, Jankovic was born on May 7 in 1983. Jankovic is 36 today, yet she was still in her 20s when she married Weatherly back in 2009. 
Maybe, there's something to true to the old saying that women mature faster than men. There is a 15 year age gap between the happy couple; however, it seems to work, as they have been together for over a decade and now have children together.
How many kids does Michael Weatherly have?
As for Liam Weatherly and Olivia Weatherly, the former is Weatherly and Jankovic's 6-year-old son who was born in 2013, and the latter is their 7-year-old daughter born in 2012. Michael Weatherly also has one son from his previous marriage to Heinle, August Manning Weatherly, who is 24 years old. 
So, Michael Weatherly has three kids. His eldest happens to be closer in age to his current wife than he is; however, anything goes in Hollywood! It's hard enough to find love in Tinseltown, and accounting for age differences minimizes the pool of potential candidates to too great an extent. So, here's to wishing the couple many more years together.