Larry King Shouted 'Somebody Get Us a Room' After Filming a Scene With Connie Britton
Broadcast legend Larry King has died at the age of 87. The interviewer died at the Cedars-Sinai Medical Center in Los Angeles on Saturday. No cause of death was announced, but he had been hospitalized for COVID-19. Now, fans of King are looking back on his decades-long career.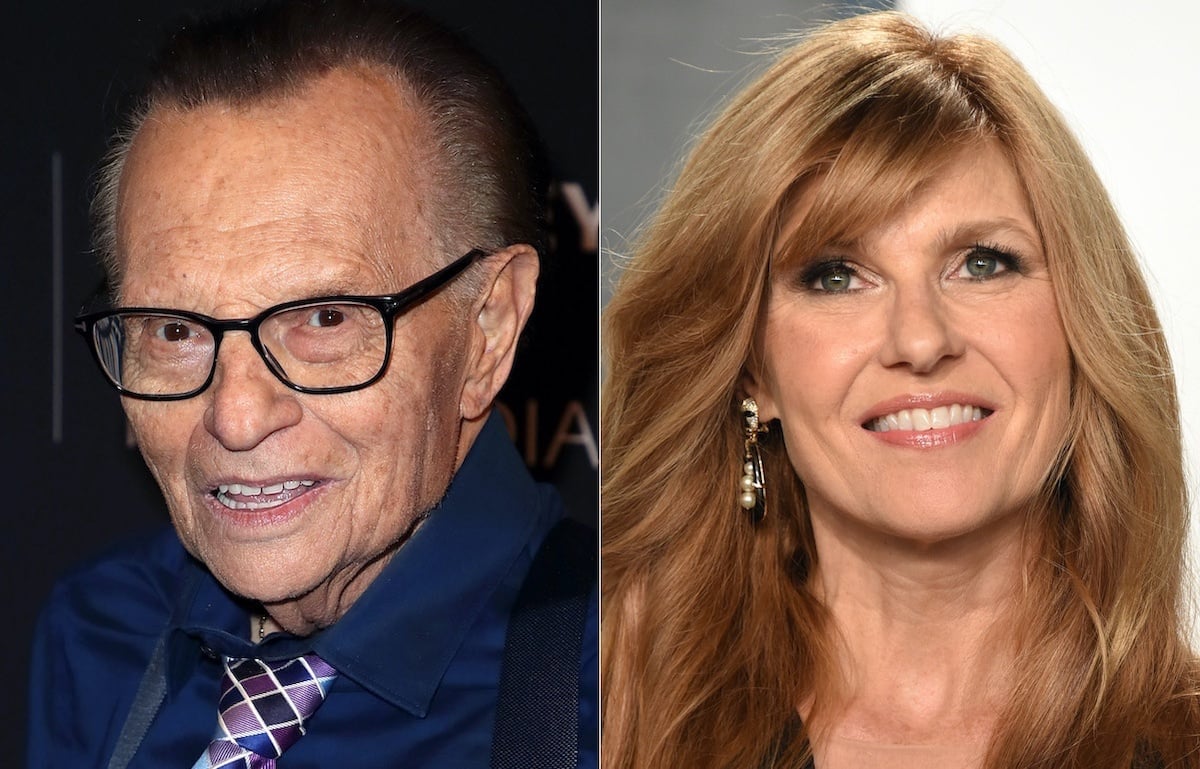 Larry King interviewed Faye Resnick during the O.J. Simpson trial
One of the most well known moments of his time on the small screen was his coverage of the O.J. Simpson car chase and the events that followed. One of his interviews from that time was recreated in Ryan Murphy's American Crime Story: The People v. O.J. Simpson.
King played himself opposite Connie Britton's Faye Resnick. Resnick, an author and TV personality, was a close friend of Nicole Brown Simpson and Kris Jenner. Her tell-all book about Nicole was so disruptive, it affected the football player's trial.
Resnick and King's interview is briefly recreated in The People v. O.J. Simpson Episode 4, "100% Not Guilty." And according to Britton, King freaked out over her realistic portrayal.
Connie Britton said Larry King couldn't get over her portrayal of Faye Resnick
In a 2016 interview with Jimmy Kimmel, the Friday Night Lights alum thought King might have known Resnick "biblically" based on his comments about her.
Britton recalled King saying, "Faye was a very sexy woman. Very, very flirtatious."
As she continued, "After the first take, he was like, 'Oh my God, you're exactly like Faye. I can't believe it.' I'm thinking to myself, 'Oh, this is making me a little nervous.'"
"We did another take, and he was like, 'I can't believe it!'" Britton went on. "When they called cut and we were done, he was like, 'Somebody get us a room!' Swear to God."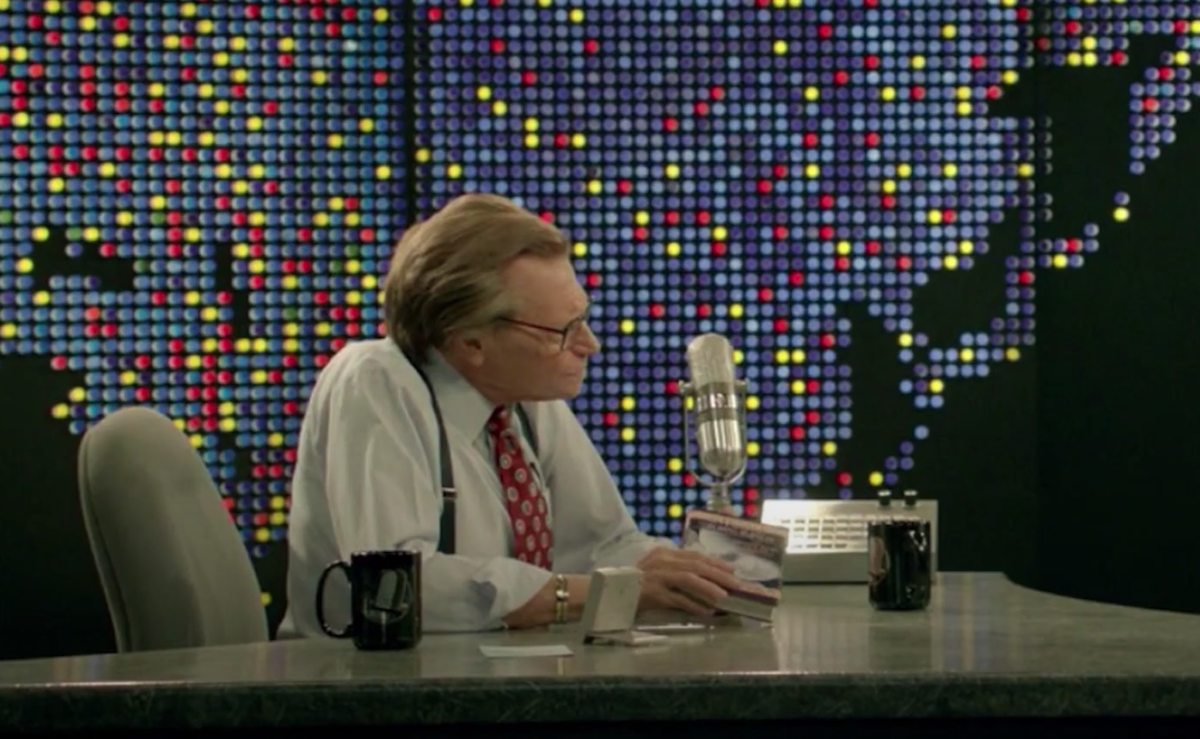 Larry King loved acting in 'The People v. O.J. Simpson'
In a 2016 interview with Conan O'Brien, the CNN staple gushed over how thorough American Crime Story's recreation of his set was.
"They built a set. Probably spent more than CNN spent on the set," he said. "They got me a wig, so I had more hair than I had."
It wasn't just the set the show went all out for. According to King, the wig they gave him to help him look 20 years younger cost $7,500.
He also noted the show put together a costume for him that was nearly identical to what he wore during his nightly coverage of the trial. And the wig was a hit with his wife.
"I loved that wig," he said. "You know what my wife said? 'Try to keep the wig.' I said, 'Will you fasten it every day?'"
King's reports on CNN were basically the go-to coverage of the entire Simpson trial, so it's fitting that he got a cameo in the series. He is survived by his children, Larry Jr., Chance, and Cannon.