Larsa Pippen on Falling out of Love With Scottie Pippen – 'He Didn't Support Me in the Same Way That I Supported Him'
Larsa Pippen and Scottie Pippen may be divorced but still remain rather close as friends and co-parents. In a recent interview, Larsa detailed feeling a lack of support from Scottie is what led to her wanting out of the relationship. Despite such, she holds Scottie in the highest regard.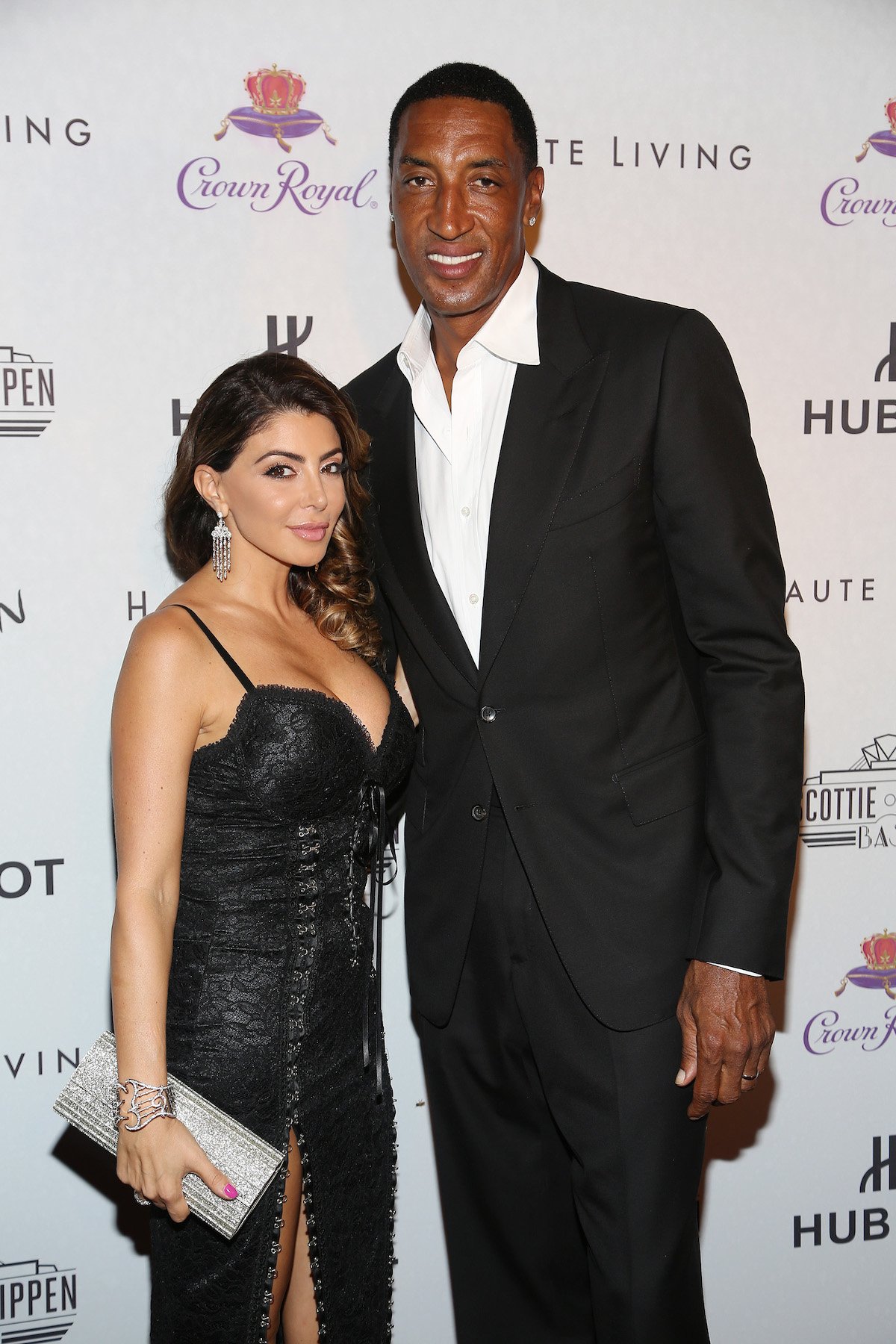 Larsa Pippen says Scottie Pippen wasn't supportive of her ambitions and she gave up much of herself for their relationship
The former couple married in 1997. The couple have four children together. Despite the longevity, Larsa filed for divorce in 2018. She withdrew the petition but Scottie later filed to end their marriage.
In a recent interview with Hollywood Unlocked, Larsa said she began falling out of love with Scottie when she began feeling that Scottie didn't support her aspirations.
Related: Larsa Pippen Admits Her Ex, Scottie Pippen, Did Not Approve of Her Friendship With the Kardashians
"The passions and the things I wanted to do basically took a backseat to his career, his career came first," she began. "I put everything on the backburner for him to raise our kids – I had three kids by the time I was 28, 29-years-old. I just feel like I woke up one day and I was like, 'Is this it? Is this my life? I wanted more and he never supported me like I supported him."
Larsa revealed that upon meeting Scottie, she was in her senior year of college. They met, she graduated with a degree in political science and had a modeling contract. At the time, she wanted to pursue acting, but Scottie preferred that she be a housewife.
"He didn't want me to do anything. He was kind of like, 'No, I can't take it. You have to come to my games, you have to come to my practices,' and I wanted to be there for him – I loved him," she said. "I was there to support him and do whatever I had to do for him. But then at some point, the scale changed. I was like, 'Hey, you're retired. By the way, I want to start a jewelry line – by the way, I want to do some things that I'm interested in doing.' And it wasn't reciprocated in the same way."
Larsa Pippen and Scottie Pippen remain close friends and co-parents
Despite their split, Larsa and Scottie remain a family. They consider themselves friends and great co-parents to their children. Because of having such a cordial relationship, Larsa understands why people are confused that they split. Still, she says they simply grew in different directions but are committed to their family.
Related: Larsa Pippen Gets Clowned After Declaring Her Ex, Scottie Pippen, "Did Okay" Financially After ESPN Documentary Reveals His Pay Discrepancy
"People typically see that if you break up it's toxic or a hard breakup, but for us, we love each other, we have great kids, we love our kids," she said. "We do what's best for our kids, I'll always do what's best for my kids, I don't care about anything else. I put them first, he did the same. Our main focus is our family and our kids."
Larsa is currently dating. She was previously linked to Future while initially separated from Scottie. She also briefly dated Malik Beasly and was in the center of his cheating scandal. Larsa says she's open to marriage again but for now, is enjoying her life.