Was That the Last Episode of 'Shameless' Or Will There Be a Spinoff?
After watching Frank Gallagher's (William H. Macy) spirit fly out into the night sky, fans are begging to know if that was the last episode of Shameless? Fans have so many questions and loose ends that they want to be tied up. Do the writers or producers have any plans for a spinoff? 
Was that the last episode of 'Shameless'?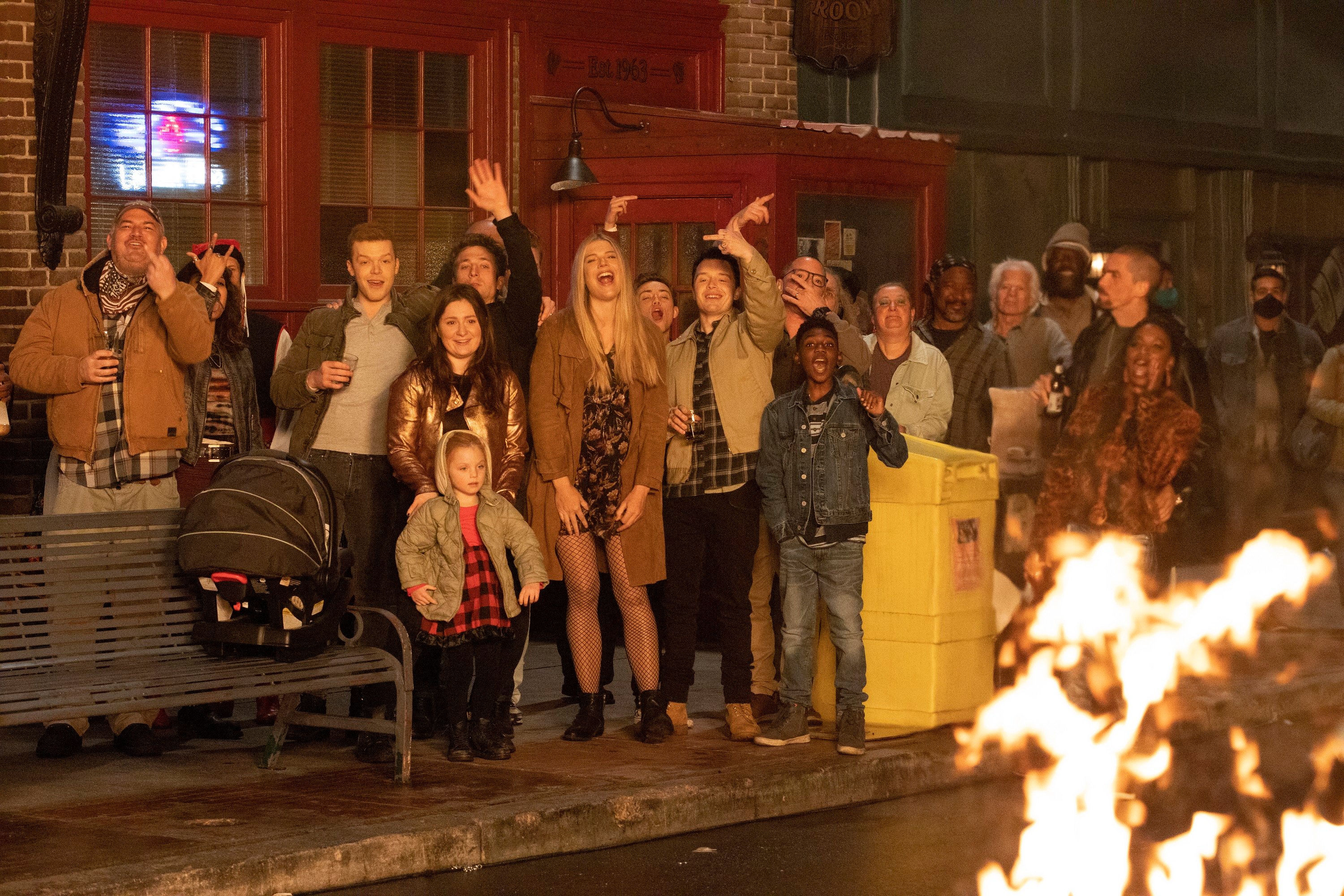 The Shameless series finale aired on April 11, 2021. It was the final episode in season 11, "Father Frank, Full of Grace." Frank was diagnosed with alcoholic dementia in season 11 and, in the finale, woke up from a recent overdose. However, he didn't make it. Instead, his spirit took a trip to the Alibi, where his family celebrated Ian's (Cameron Monaghan) and Mickey's (Noel Fisher) wedding anniversary.
His entire family, plus Kev (Steve Howey) and V (Shanola Hampton), made their way outside while singing "The Way We Get By." An expensive car exploded on the streets of Chicago. Then Frank floated above the city on his barstool with his beer in hand. A voiceover read the contents of his letter, which was very Frank-like. The only person missing was Fiona Gallagher (Emmy Rossum).
'Shameless' Season 11 Series Finale: Did Frank Actually Die?
After watching the Shameless Season 11 finale, many fans still want to know if Frank actually died in the last episode. Showrunner and executive producer John Wells explained to The Hollywood Reporter that the plan was always to have Frank die in the series finale.
"Bill [Macy] and I had always made a deal that there would have to be consequences for all of Frank's abuse to his body, between the drugs and alcohol," Wells told the outlet. "We arrived at alcoholic dementia and had written more than half the season when we shut down. With all the comorbidity that Frank had, Bill and I both talked about it. [We] said, 'It would be unrealistic to not have anybody in this community actually suffer severe consequences of the pandemic.' And Frank seemed like the logical choice." 
Frank indeed died in the last episode of Shameless Season 11 series finale. It was from COVID-19; however, that was the last thing that pushed him over the edge.
"It's not like we took out the healthiest individual you've ever seen," Wells added. "It seemed unrealistic to do something about the south side of Chicago and people living barely above the poverty line and not have anybody succumb to this horrible pandemic."
Will there be a 'Shameless' spinoff?
The executive producer gave devastating news to Shameless fans in an interview with TVLine. When asked whether there might be a spinoff down the road, he shattered any hope of seeing the characters past the last episode of Shameless.
"No, and I watched them bulldoze the sets into a dumpster, so I don't think anybody's anticipating it," Wells told the outlet. "We'd have to see. I haven't really given it any thought."
However, in the interview with The Hollywood Reporter, Wells gave fans a tiny bit of hope for the future.
"There is nothing planned," Wells said of a Shameless spinoff. "But never say never. It's a crazy world out there with people reviving shows and characters. But we get to tell a lot of great stories with these people and wonderful actors, writers, and directors. If we never tell another story with them, I think we did a lot that I'm proud of and that we're all proud of. You never know. But we're surely not planning anything."