'Last Man Standing': Could The Baxter Family Really Afford Their Denver Pad?
Last Man Standing follows the life of Mike Baxter as he juggles his job as a director of marketing for sporting goods giant, Outdoor Man, and his home life that includes three daughters, a wife, and a grandson. Mike's conservative values often clash with his more liberal-leaning daughters as they all navigate life together. Based in Denver, fans have often questioned whether Mike and his wife, Vanessa Baxter, can actually afford the lifestyle that is depicted on the show.
Mike worked as a marketing director, while Vanessa was a geologist, then teacher, then tutor
Mike, as a marketing director at a retail chain, would make a decent amount of money. It has been noted, several times in the series, that Mike helped Ed Alzate build his business from a mail-order catalog to a massive chain of stores. Someone in Mike's position could expect to earn anywhere from $100,000 to $190,000, depending on their experience. Since Mike helped build Outdoor Man, one can assume he'd make around $190,000 per year in salary. Bonuses are also not uncommon for someone serving as a director of marketing.
Vanessa, on the other hand, initially worked as a geologist for an energy company. Someone in her position would earn around $140,000 per year, according to Salary. She eventually leaves her job and decides to teach high school science, which would have come with a significant pay cut. As a teacher, Vanessa likely would have earned around $50,000, just about one-third of what she would have made as a geologist. After budget cuts, she begins her own business as a tutor. Private tutors generally earn between $30 and $40 per hour, but their hours may vary significantly.
How much would their home cost in real life?
The Baxters reside in Denver, and while the series notes that their home is located in downtown Denver, the home used for the exterior shots is actually located in Los Angeles. The house used in the exterior shots is a 5-bedroom, 3.5-bathroom abode last sold in 2013 for $2.7 million, according to Zillow.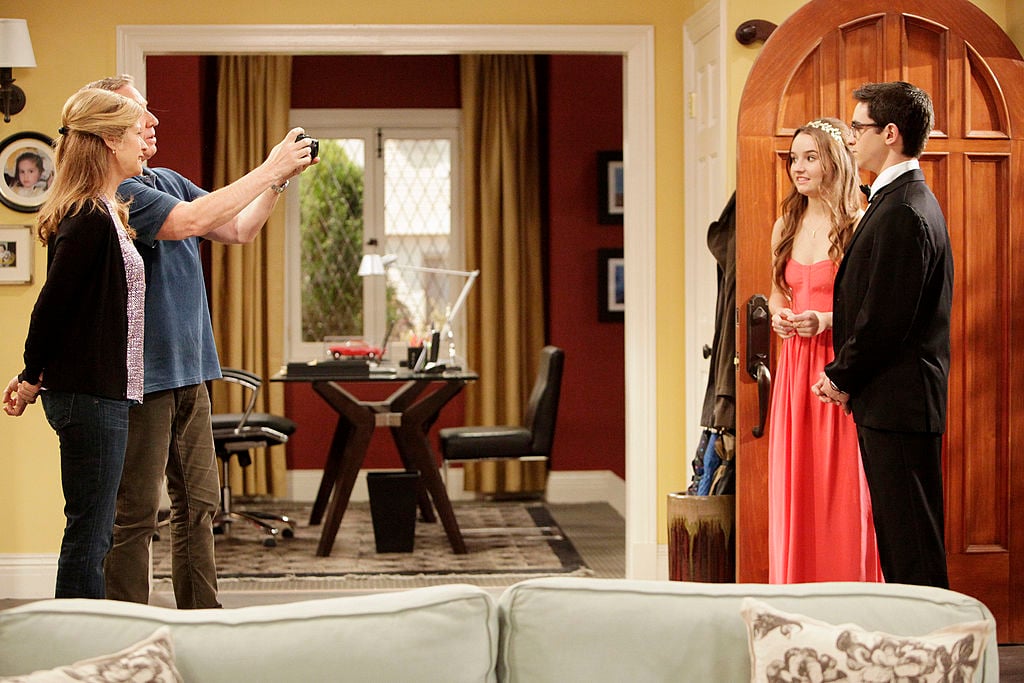 That's not what the home would cost in Denver, though. The average sale price for a 5-bedroom home in Denver is $800,000. Some homes, however, depending on their location garner much more. A home in downtown Denver would likely garner over $1 million today.
Could Mike and Vanessa Baxter afford their lifestyle?
Mike and Vanessa are on the tail end of raising children by the time fans are introduced to them. Both established in their careers, and their familial dynamic, Mike and Vanessa seem like a great team. Still, fans are a little curious about whether the numbers make sense, considering their home is pretty impressive. Simply put, the duo absolutely could afford their home.
While the duo never mentions exactly when they purchased their property, their three daughters all bring up growing up in the home at some point during the series' run, meaning they likely owned the house for at least 15 years. Denver real estate exploded after 2010, with home prices rising significantly. While their home would likely be worth more than $1 million today, that's probably not what they paid for it. One can safely assume the two working professionals laid down around $500,000 for their house years ago. Assuming they never refinanced the property, they could likely swing it on Mike's salary alone.