'Last Night in Soho': How Anya Taylor-Joy Related to the Movie's Darkness
You've heard of the Oscars, but have you heard of the Isaacs? The Isaac Awards, in honor of the great Oscar Isaac, are Showbiz Cheat Sheet's unique spin on the Academy Awards. However, the Isaac Awards are different from the Oscars in that they celebrate the best movies of 2021 that deserve recognition but will not receive that recognition through Oscar nods. The 2022 Isaac Awards feature five categories: Best Performance, Best Scene-Stealer, Best Crowd-Pleasing Moment, Best Action Sequence, and Fan-Favorite Movie. Voting will be open via this form from March 7-20. Winners will be announced on March 24.
Which movies a person is drawn to often has a lot to do with their personal experience. To that end, it's interesting to note that Anya Taylor-Joy felt a certain kinship with the darkness inherent in her most recent film. Last Night in Soho is a psychological horror film featuring a scene-stealing — and indeed Isaac Award-nominated — performance from Taylor-Joy. Here's what she said she connected to in director Edgar Wright's film before she signed on.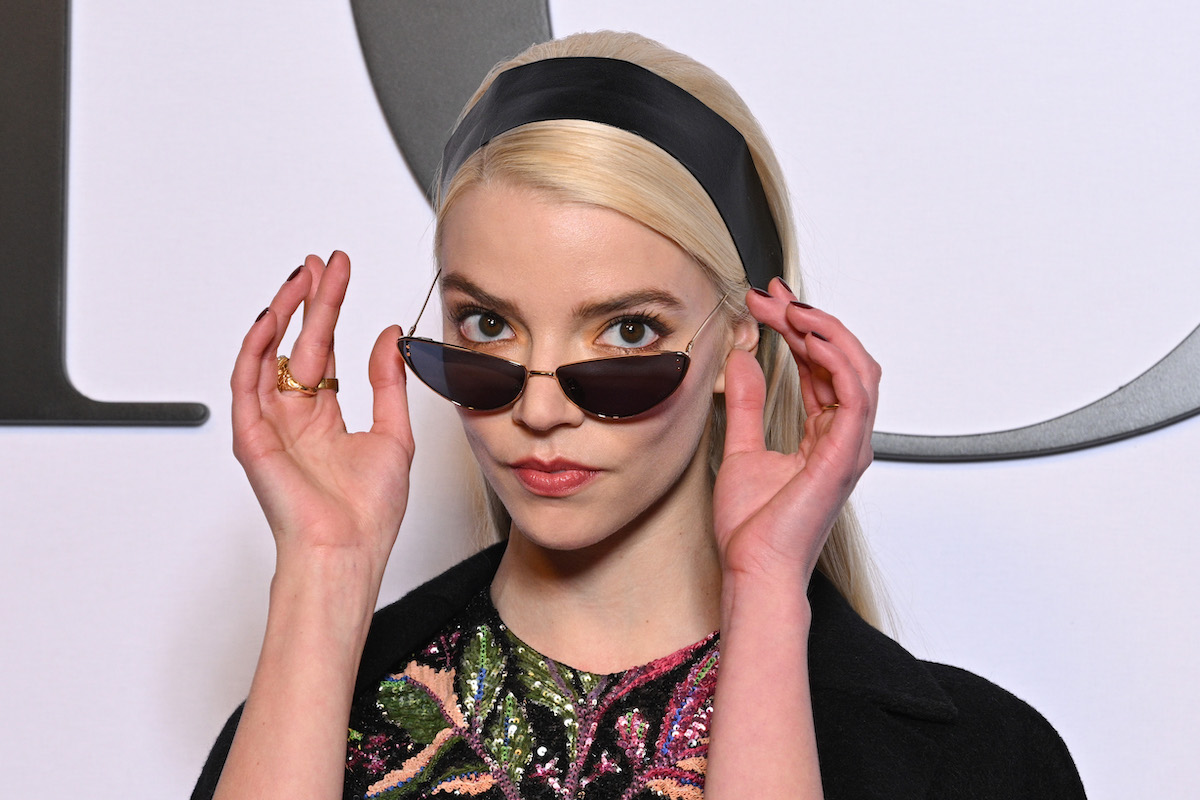 'Last Night in Soho' is Edgar Wright's first horror film
Last Night in Soho follows fashion student Eloise (Thomasin McKenzie) as she moves from her rural home to London. While there, she begins having visions of traveling to the 1960s where she sees a young woman named Sandie (Taylor-Joy). Sandie is an aspiring singer whose ambition takes her down an unexpectedly dark path.
Wright's film received a fairly divisive response from critics who think the movie — not unlike Sandie — falls short of its own ambitions. Last Night in Soho marks a bit of a departure for Wright. The director has thus far been known mostly for comedies such as Shaun of the Dead, Hot Fuzz, and Scott Pilgrim vs. the World.
RELATED: Edgar Wright's 'Last Night in Soho' Looks Like a Darker Version of 'Midnight in Paris'
Anya Taylor-Joy's role delves into London's dark underbelly
Soon after Eloise arrives in London, she discovers that perhaps her idyllic expectations aren't entirely accurate. And while Taylor-Joy describes the movie as "a very well-directed acid trip," she told Tatler just how much Sandie's story in the 1960s — which runs parallel to that of Eloise in the present day — resonated with her on a universal level.
"Our version of London is presenting you with the fine line between downtown where your dreams will come true and a full-blown nightmare that is difficult to get out of. We've all had moments when we've been at a party, met somebody and thought, 'Oh, this is wonderful. This person is really kind, and we're really vibing.' And then seven hours later you're like, 'Oh, this person's horrible, and I no longer want to be in this situation.'"
Taylor-Joy even admitted that her own big break stemmed from a random encounter on the street. But she also doesn't recommend others follow her example. After all, there's a lot of truth to what Last Night in Soho uses supernatural means to say.
Anya Taylor-Joy reunites with 'The Witch' director next
Last Night in Soho might not have been a box office hit. The film earned only $23 million worldwide, according to Box Office Mojo. But Taylor-Joy isn't wasting any time jumping into another movie. And this time, she's reuniting with The Witch director Robert Eggers.
Before starring in films like Split, Emma, and Last Night in Soho, Taylor-Joy made her film debut in Eggers' 2015 period horror film. In The Northman, Eggers assembles a cast that includes not only Taylor-Joy but also Alexander Skarsgård, Nicole Kidman, Ethan Hawke, and Willem Dafoe. The Northman hits theaters on April 22, 2022.
Vote for the 2022 Isaac Awards here now through Sunday, March 20. Winners will be announced on March 24.
RELATED: Where Can You Watch the 'Last Night in Soho' Horror Movie?