'Last Night in Soho' Movie Review: Two-Thirds of a Thrilling Night Out
'Last Night in Soho' stumbles in its third act, but it's a mostly captivating horror thriller. Thomasin McKenzie and Anya Taylor-Joy are stellar. Edgar Wright's latest also has a gorgeous visual aesthetic.
Last Night in Soho is writer/director Edgar Wright's first movie since making 2017's Baby Driver. He's previously worked on fan favorites such as Shaun of the Dead and Scott Pilgrim vs. the World. There has been a lot of hype around Wright's latest horror-thriller Last Night in Soho after a coronavirus (COVID-19) pandemic-related delay. It starts off strong but doesn't manage to stick the landing.
'Last Night in Soho' melds the present with the 1960s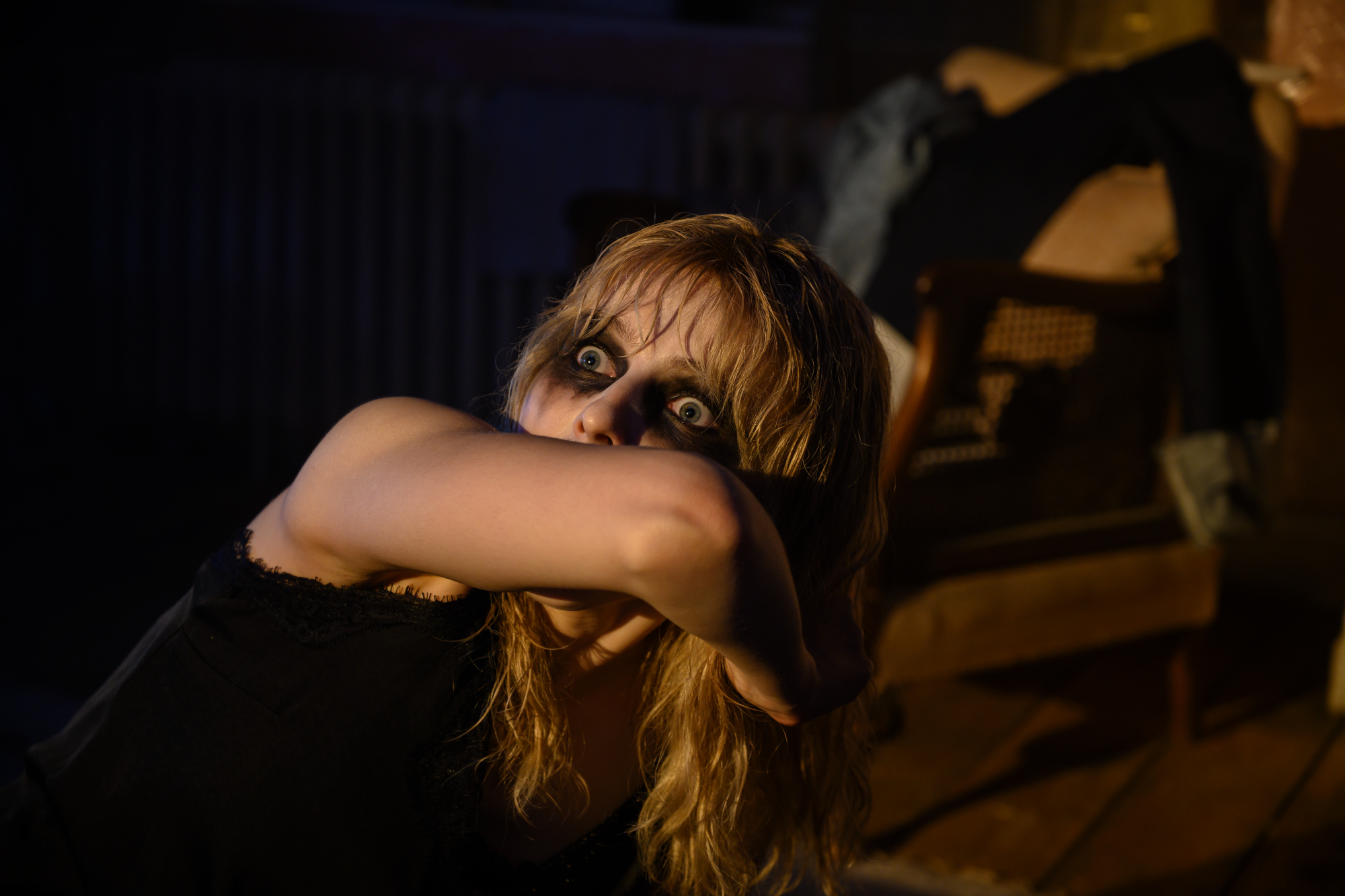 Last Night in Soho follows Eloise (Thomasin McKenzie). She lives in a small town with her grandmother, but she has big dreams of becoming a fashion designer in London. Eloise gets the chance of a lifetime when she's admitted into a fashion design program, but her grandmother worries about her moving to a big city all alone. Eloise is a shy girl who has difficulty fitting in with her fellow fashion students.
The aspiring fashion designer mysteriously discovers that she's able to enter the 1960s. Eloise happens upon Sandie (Anya Taylor-Joy), who's a glamorous wannabe singer with a developing romance with Jack (Matt Smith). However, she soon uncovers that these visions aren't as gorgeous as she once thought them to be. The past and the present begin to merge in sinister ways.
'Last Night in Soho' introduces an interesting duality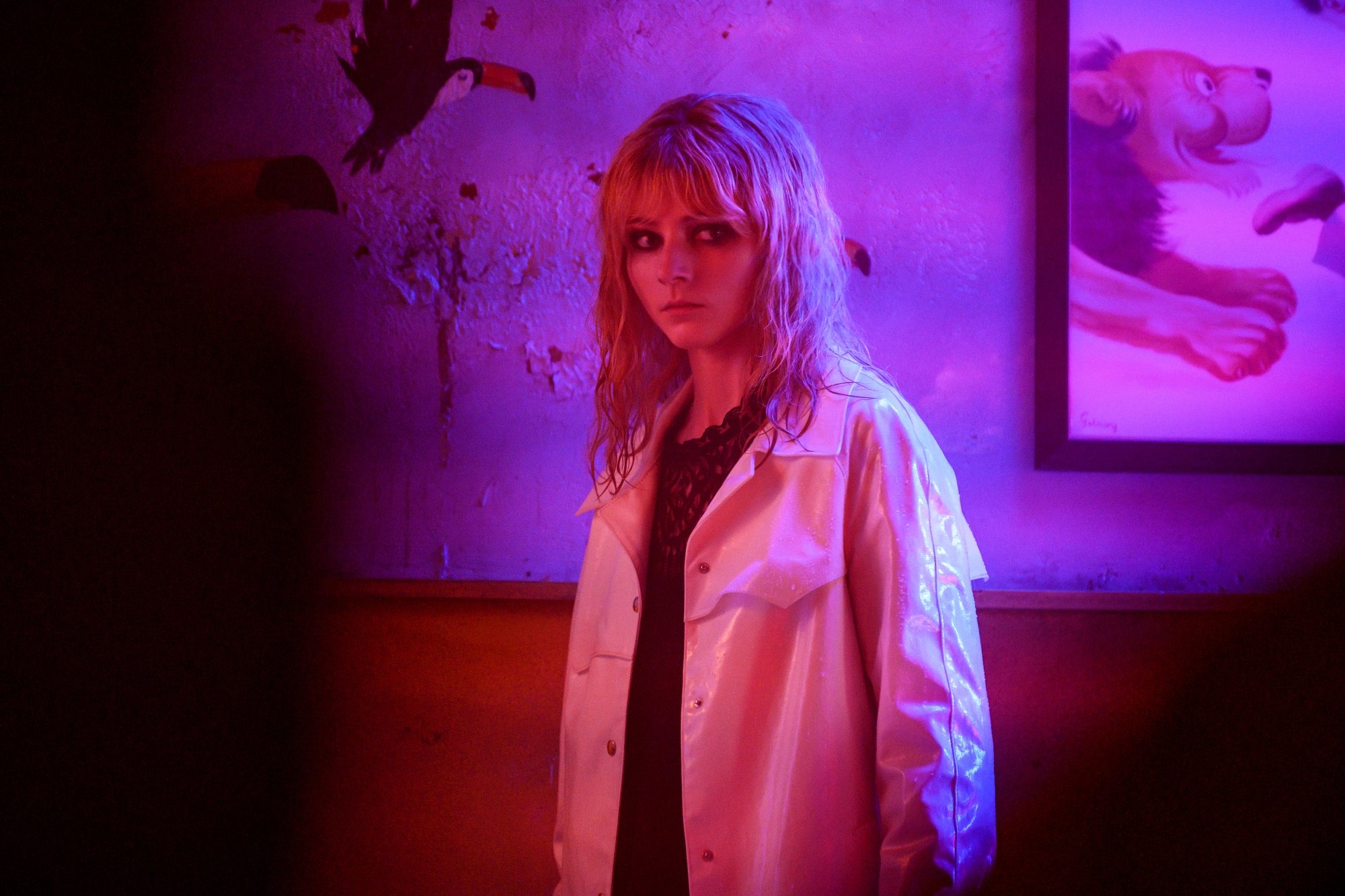 Last Night in Soho emphasizes the theme of duality, and not only with the time periods. Eloise and Sandie are introduced as total opposites. The singer has all of the confidence that Eloise lacks, which comes across in how they carry themselves. However, Eloise's fashion and her behavior become increasingly influenced by Sandie and the 1960s. The further into the runtime you get, the more these two stories begin to mend together.
Last Night in Soho begins as a drama that steadily builds into a horror thriller. The London setting is a character of its own. The modern-day reality intimidates Eloise. A creepy taxi driver immediately sets the stage for discomfort. But, 1960s London enthralls her. London is not a singular thing, but a blend of both the good and the bad.
However, Wright and Krysty Wilson-Cairns' screenplay ultimately judges its characters by black-and-white criteria. Last Night in Soho eliminates all gray areas, which makes the characters much less interesting. The movie develops a couple of captivating characters, but then removes much of what was intriguing about them.
Two-thirds of a solid thriller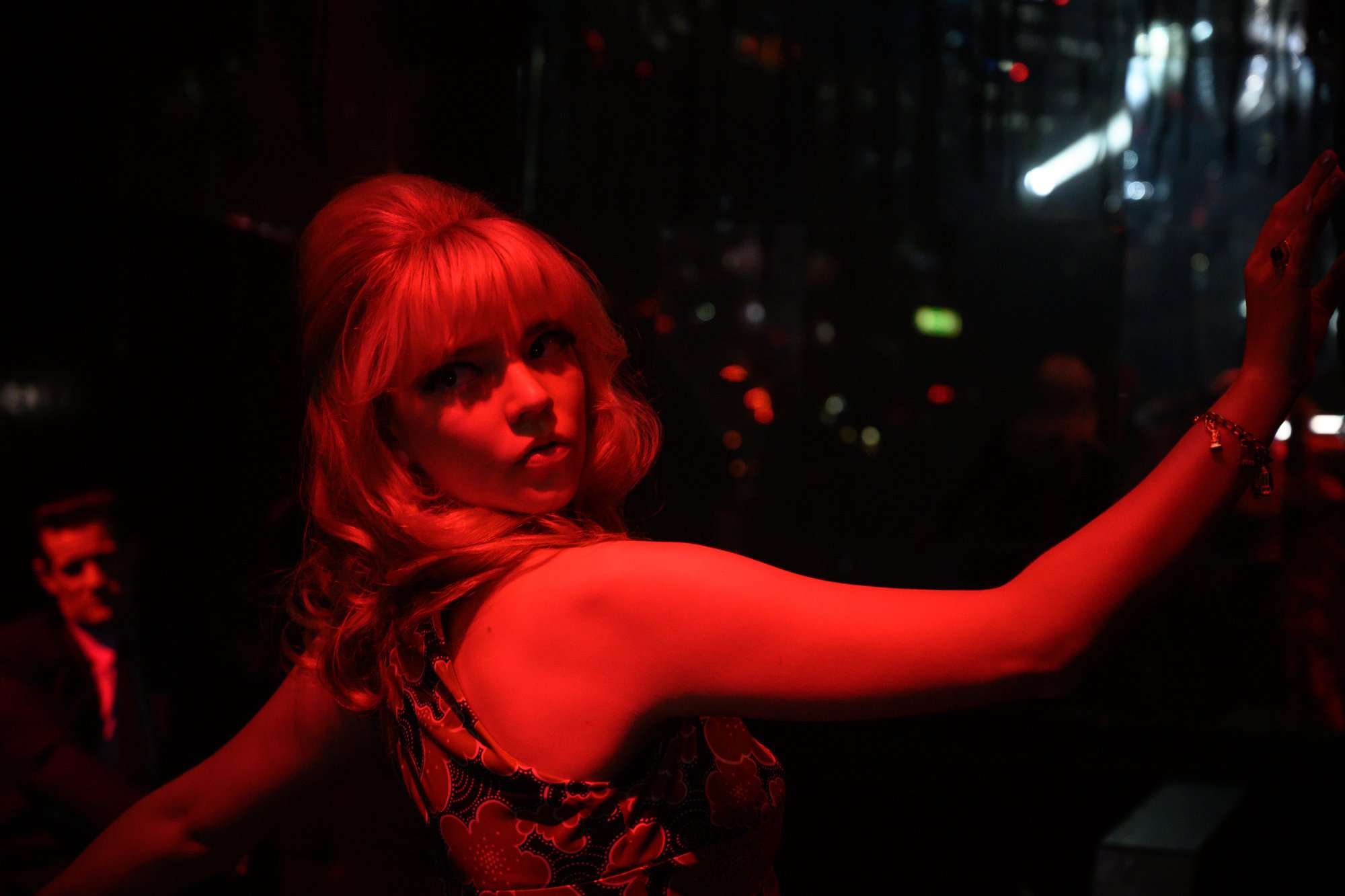 Last Night in Soho downright falls apart in its third act. Wright transforms the movie into a cat-and-mouse game that gets very repetitive. Nearly the same scene plays out multiple times but in different locations. The conclusion is a bit too predictable and instantly pokes holes in its own pre-established logic.
The horror is firmly established in the male gaze. This is a danger that hasn't changed from the 1960s to the modern day, making it relevant in both stories. Last Night in Soho clearly intends to leave a lasting message about gender and sexuality. However, it contradicts itself with problematic character arcs and elements of its climax.
Nevertheless, cinematographer Chung-hoon Chung turns in impeccable work here. Last Night in Soho capitalizes on its neon color palette with extreme success. Production designer Marcus Rowland successfully captivates with the 1960s environments. Meanwhile, Wright incorporates a lot of fascinating mirror tricks to emphasize the movie's duality.
The first two-thirds are thoroughly captivating. The screenplay does a wonderful job establishing its mysteries and building two main characters that are equally entrancing. McKenzie and Taylor-Joy are absolute knock-outs. They perfectly capture the movie's nuances and elevate its strengths. However, the screenplay drops the ball in the third act and never manages to recover. Last Night in Soho is a stirring, yet deeply flawed production. Your overall takeaway will depend on how willing you are to forgive its third act.