When Was the Last Time Tori Spelling and Dean McDermott Were Spotted Together?
Tori Spelling and Dean McDermott's marriage hasn't been smooth sailing for years. Between cheating scandals, family drama, and financial issues, the couple has had their fair share of troubles. Now, things appear to be coming to a head. With multiple sources claiming McDermott is ready to file for divorce and Spelling airing out their dirty laundry, a split seems imminent. When was the last time McDermott and Spelling were seen in public together, though? The answer might surprise you. 
Sources claim Dean McDermott and Tori Spelling are only married because they can't afford a divorce 
The state of Spelling and McDermott's marriage has been tabloid fodder for years, but now things are looking bleaker and bleaker. Both Spelling and McDermott have been spotted around Los Angeles without their wedding rings, and sources claim the couple can't afford to get divorced.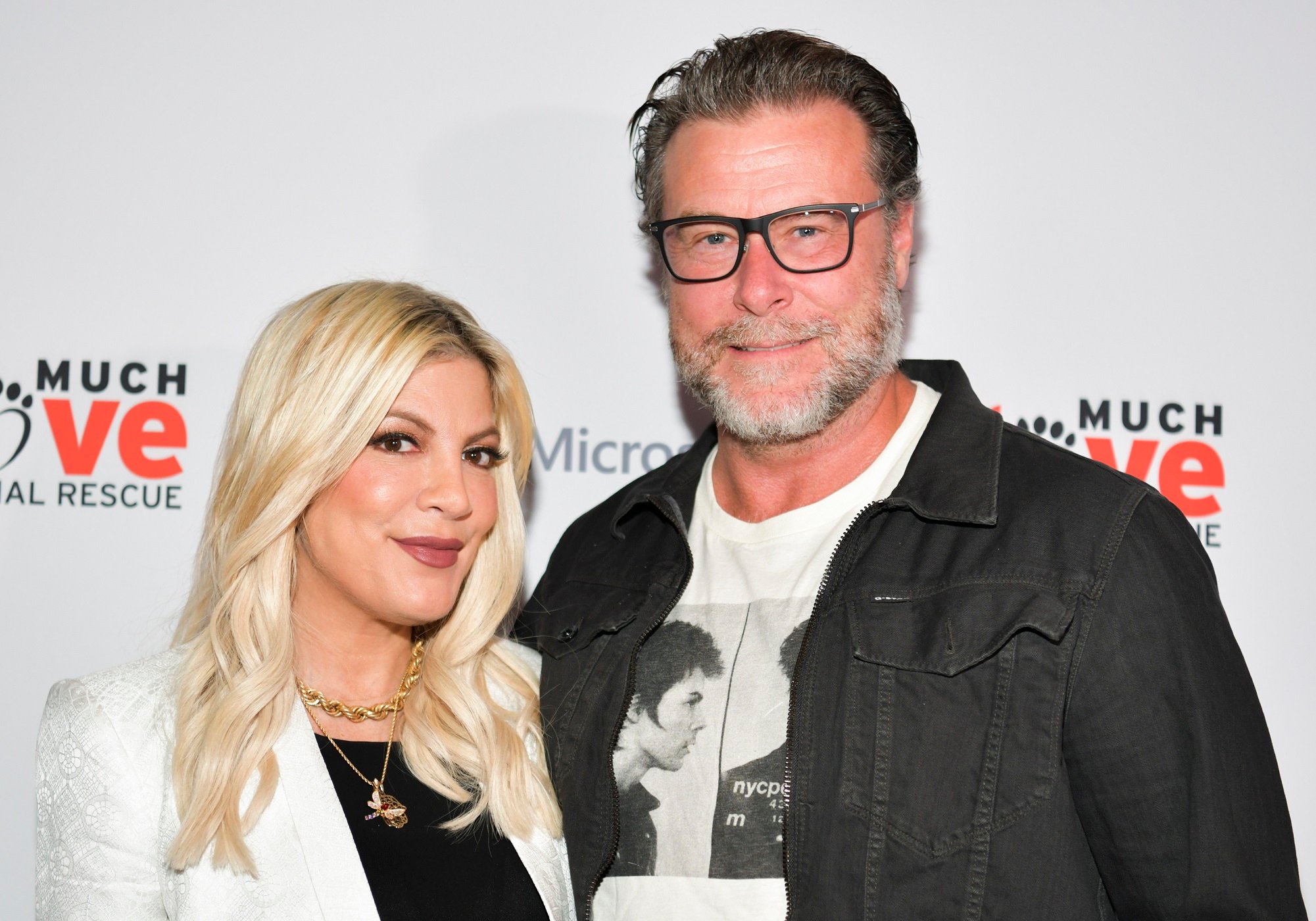 On July 26, The U.S. Sun reported that McDermott wants to file for divorce but can not afford to do so. The source, who the publication did not name, alleges that McDermott and Spelling are going through the motions because of their children, pets, and financial troubles. McDermott and Spelling share five children. McDermott also has an adult son from a previous marriage. Aside from a house full of children, Spelling is known for adopting pets, including a pig at one point. The couple has been sued by several financial institutions for failing to repay debts, as well. They once famously alleged that they couldn't afford a vasectomy. 
Tori Spelling and Dean McDermott were last spotted out together in January  
It's been a long time since fans saw Spelling and McDermott out and about together. The last sighting came in early 2021. Along with several of their children, photographers snapped the couple, grabbing a quick bite at Starbucks in January 2021. To be fair, though, the coronavirus (COVID-19) pandemic has kept most people, including celebrities, at home. 
McDermott also spent several months filming in Canada. Due to pandemic restrictions, he couldn't travel back and forth to visit with his family. In December, Spelling shared a Christmas card photo shoot that featured Spelling and the couple's five children holding a photo of McDermott. He has since returned stateside.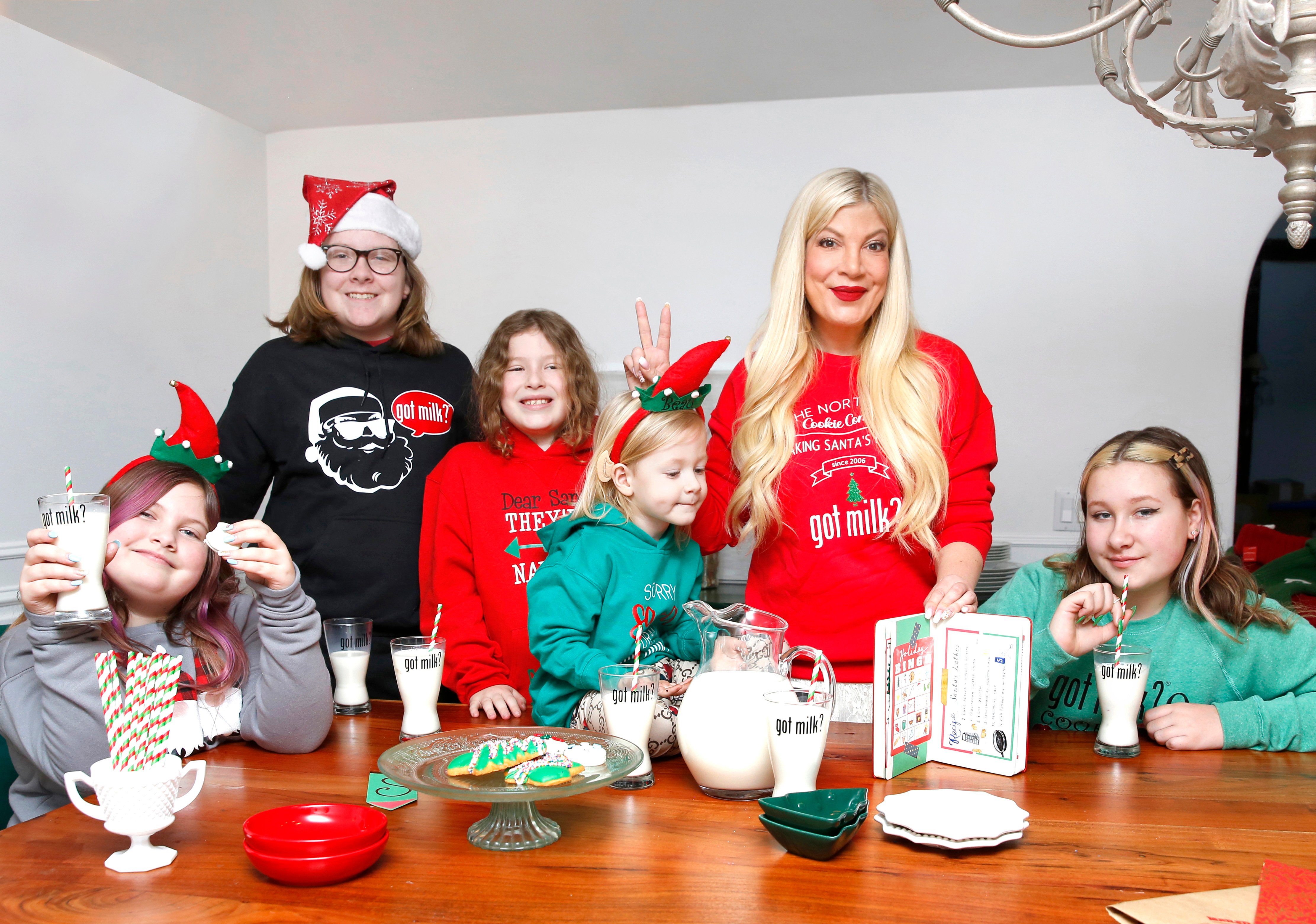 The evidence of trouble doesn't stop at a lack of photos together, though. Recently, McDermott took in a baseball game at Dodger Stadium. Fans were quick to notice that neither Spelling nor the kids were in tow. When questioned about their absence, McDermott clapped back, telling fans that it's possible that neither Spelling nor their children are into baseball. By the looks of it, McDermott and Spelling have been flying solo for a lot of activities. 
The husband and wife have quit featuring each other on Instagram
Spelling is a prolific Instagram poster. With 1.5 million followers and over 2,000 posts, she once regularly featured her husband of 15 years on her page. Spelling used to gush about McDermott and shared photos from cute date nights. Things are different now. She hasn't featured her husband in a post in more than a year. He didn't even get an obligatory Father's Day post like he did the previous year. 
McDermott stopped featuring his wife on Instagram more recently. The last time McDermott featured Spelling in a picture on Instagram was January 2021. Both Spelling and McDermott continue to share images of their children. However, they rarely feature the same outings, leaving some fans to believe the couple is already separated and splitting time with the kids. Spelling's representation did not return a request for comment.