The Late Charlie Watts Used a Toy Drum Kit to Record 2 Beloved Rolling Stones Songs
Charlie Watts kept playing the drums for The Rolling Stones regardless of his age. Many people felt saddened by the news of his death. Paul McCartney had a friendly rivalry with the band, and he shared his condolences to Watts' friends and family.
Fans can remember Watts by listening to some of his best work. There also is an exhibit that features many items from The Rolling Stones. One of them is Watts' toy drum set.
Charlie Watts had a legendary career with The Rolling Stones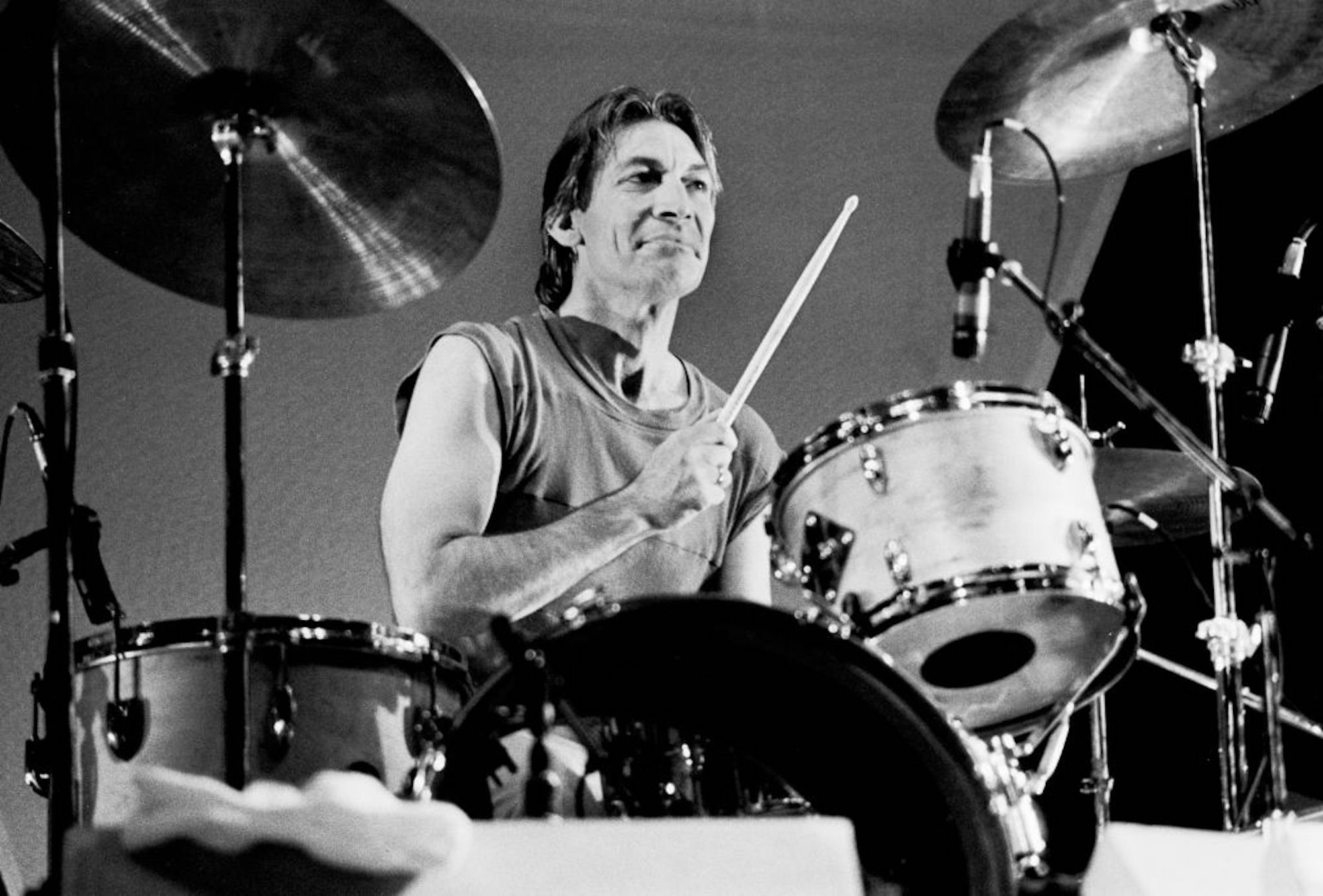 At first, Watts wanted to learn how to play the banjo. However, he moved on to teach himself how to play the drums. After his father bought him a kit, Watts used jazz music as inspiration for his lessons. When he finished school, he played in bands as a part-time musician.
He joined The Rolling Stones when the band was just starting out. Despite his initial thoughts, The Rolling Stones became an international success. They sold over 200 million records and won four Grammy Awards.
Throughout most of his career, Watts never talked to the press until later in life. He once got to meet The Beatles while The Rolling Stones was on tour. Many fans also have heard of the story where Watts once punched Mick Jagger.
Watts performed in hundreds of concerts with the band and never missed a single one. Even though he was a famous musician, he never considered himself a rock star. He stood out when he appeared with his bandmates. Still, people could see Watts' love for his music and The Rolling Stones.
Charlie Watts recorded two songs with toy drums
According to Ultimate Classic Rock, people can view a massive collection of The Rolling Stones titled Exhibitionism. The exhibit features album art, stage costumes, and rare instruments. Fans get to see a recreation of the Edith Grove apartment as well.
Among the personal items, the collection contains Watts' toy drum kit. It may have been a toy kit, but the musician used it to record two songs for The Rolling Stones. The songs were "Street Fighting Man" and "Jumpin' Jack Flash."
The toy drums that Watts played on were part of a 1930 set, and the set is a bit smaller than a real one. It was one of the personal items that the musician treasured the most. Of course, Watts' first drum kit is a highly valuable piece as well.
Fans can go back to listen to the popular songs again and know they hear toy drums. If people have the chance, they can view the drum kit, among other priceless items.
Charlie Watts passed away and left behind a legacy
On August 24, 2021, Watts passed away in a London hospital. He was 80 years old and had his family around to keep him company. When his publicist released a statement, he did not specify a cause of death.
Watts did experience a decline in health, and he had to leave the "No Filter" tour for a medical procedure. His bandmates and other classic rock celebrities paid tribute to the late drummer.
The Rolling Stones added Steve Jordan to the group to fill in for Watts. Despite the tragedy, the band likely will continue their tour. They have resumed their tours regardless of any obstacles that popped up in the past.
The band had already experienced delays and canceled multiple dates before Watts' death. The Rolling Stones may or may not cancel this tour. They might continue to go one for years to come, but some predict they will not sound the same if they do.
RELATED: The Rolling Stones' Charlie Watts Was Inspired By These Musicians–And They're Not Rock Star