Late Chi Chi DeVayne's Funniest Moments on 'RuPaul's Drag Race'
She was a dancing queen with a huge heart. Chi Chi DeVayne, a former contestant on RuPaul's Drag Race, died at 34-years-old. Before that, though, she made plenty of fans laugh, from her Bob the Drag Queen impersonation to her Snatch Game performance. 
Here are a few of our favorite Chi Chi moments on the reality competition series.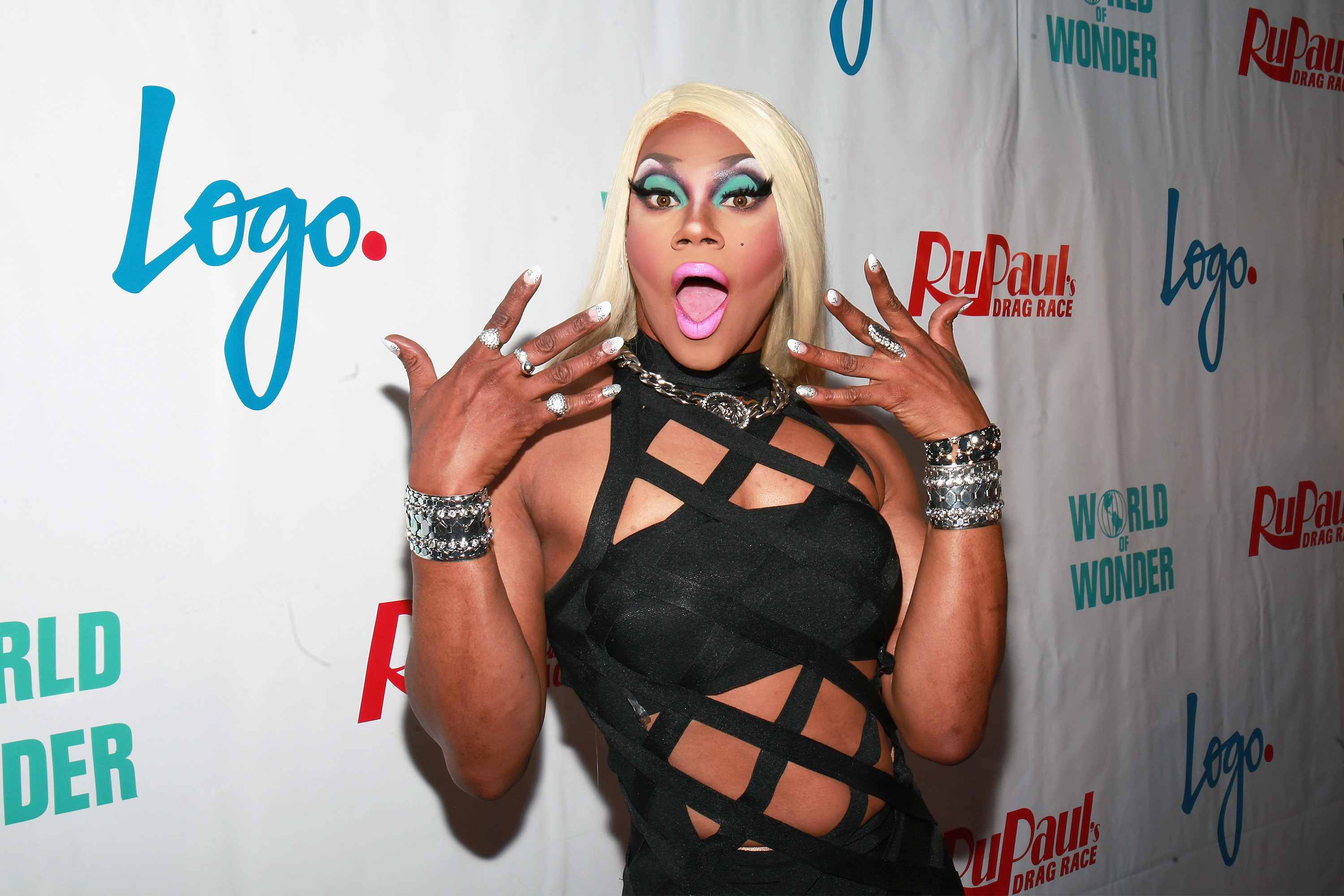 Chi Chi DeVayne as Eartha Kitt
She's more than just a dancing diva. Chi Chi Devayne proved that she can be a comedy queen when she wants to, especially during the season 8 Snatch Game. In it, she impersonated the actor Eartha Kitt, known for her work with Disney's The Emperor's New Groove and with the Batman series.
Chi Chi wouldn't be the last drag performer to impersonate this diva. For All-Stars 4, Valentina portrayed the same actor, followed by Jujubee, who portrayed the actress for RuPaul's Drag Race: All-Stars 5. Although Jujubee and Chi Chi didn't win with their performances, both will go down in Drag Race herstory as iconic Snatch Game moments. 
Her 'All-Stars 3' 'Meet the Queens' video
"Do people still say hoot?"
A few years after "sashaying away" from the competition, the "Southern Bayou Princess," Chi Chi DeVayne, returned for a season of All-Stars. She came back to the competition to prove she's a polished queen, nails, jewelry, and lace front wig included. No more trash bags, either. 
Although she didn't make it that far during this season on the spinoff series, she did turn a few looks, including her "Wigs on Wigs on Wigs" ruveal. Her heart always shined through, especially during the "Variety Show" challenge and in the Werk Room.
Chi Chi doing her Bob impersonation for the puppet mini-challenge
Is there anything more iconic than Chi Chi making fun of Bob's loud personality? Thanks to the puppet challenge, fans saw this drag performer read one of her season 8 sisters, the winner, Bob the Drag Queen. That included a pretty scraggly wig on top of her puppet's head.
"I have a big mouth! I think I'm all that, even though my wigs look like Chi Chi's! Jokes, jokes, jokes, jokes, jokes," Chi Chi joked. She even poked fun at Bob the Drag Queen's song "Purse First." As a result, this queen was the winner of the mini-challenge.
Many of Chi Chi DeVayne's RuPaul's Drag Race sisters spoke out following her death, calling the drag performer a "light" and a joy to work with both on and off of the reality competition series. 
In honor of this drag performer, some fans are donating the Scleroderma Foundation, a nonprofit associated with the autoimmune disease she suffered from. To help Chi Chi's family with the medical bills, click here.