Late 'Jeopardy!' Host Alex Trebek's Home Sold for 3x What He Paid for It
With many of his possessions sold upon the death of the famed 'Jeopardy' host, the home of Alex Trebek just sold for three times what he paid for it!
Jeopardy! is considered to be game show royalty. The competitive trivia television series that many love first premiered on ABC in 1984. Almost 40 years later, Jeopardy! continues to be a leading television series and presence in pop culture and homes everywhere.
Over the years, Alex Trebek, Jeopardy!'s late and beloved host, had become the face of the famous game show. Sadly, in Nov. 2020, the popular and highly-respected TV host died. With such a lengthy and impressive career, Trebek's successes, net worth, and properties grew with time. That being said, people might be shocked to learn how much one of Trebek's properties just sold for.
Alex Trebek's home sold for three times what he paid for it
Throughout his time in the spotlight, Alex Trebek had acquired and sold a few homes. In 2019, he bid farewell to his 30-acre Lake Nacimiento property. San Luis Obispo Tribune reported that the shore house sold for $1.3 million.
However, the star's Studio City home that has gotten everyone currently talking. Just a few weeks ago, Trebek's fans had the once-in-a-lifetime opportunity to attend an estate sale held at the property. Many of the former TV host's followers flocked to the scene, eager to secure some of Trebek's most prized possessions. 
Furthermore, one lucky individual recently purchased the whole property. Although, it did come at quite the cost. This past May, the 10,000-square-foot mansion built in 1923 sold for just under $7 million. In 1991, Trebek and his wife purchased the home for $2.15 million, just a fraction of the future selling price.
The Mediterranean house has high ceilings, a home theater, a pool, and even a one-bedroom cottage for guests. The beautiful property is lined with oak trees and is nothing short of stunning. Many people are curious, but Mansion Global shared that the buyer's identity has yet to be revealed. 
Alex Trebek's net worth at the time of his death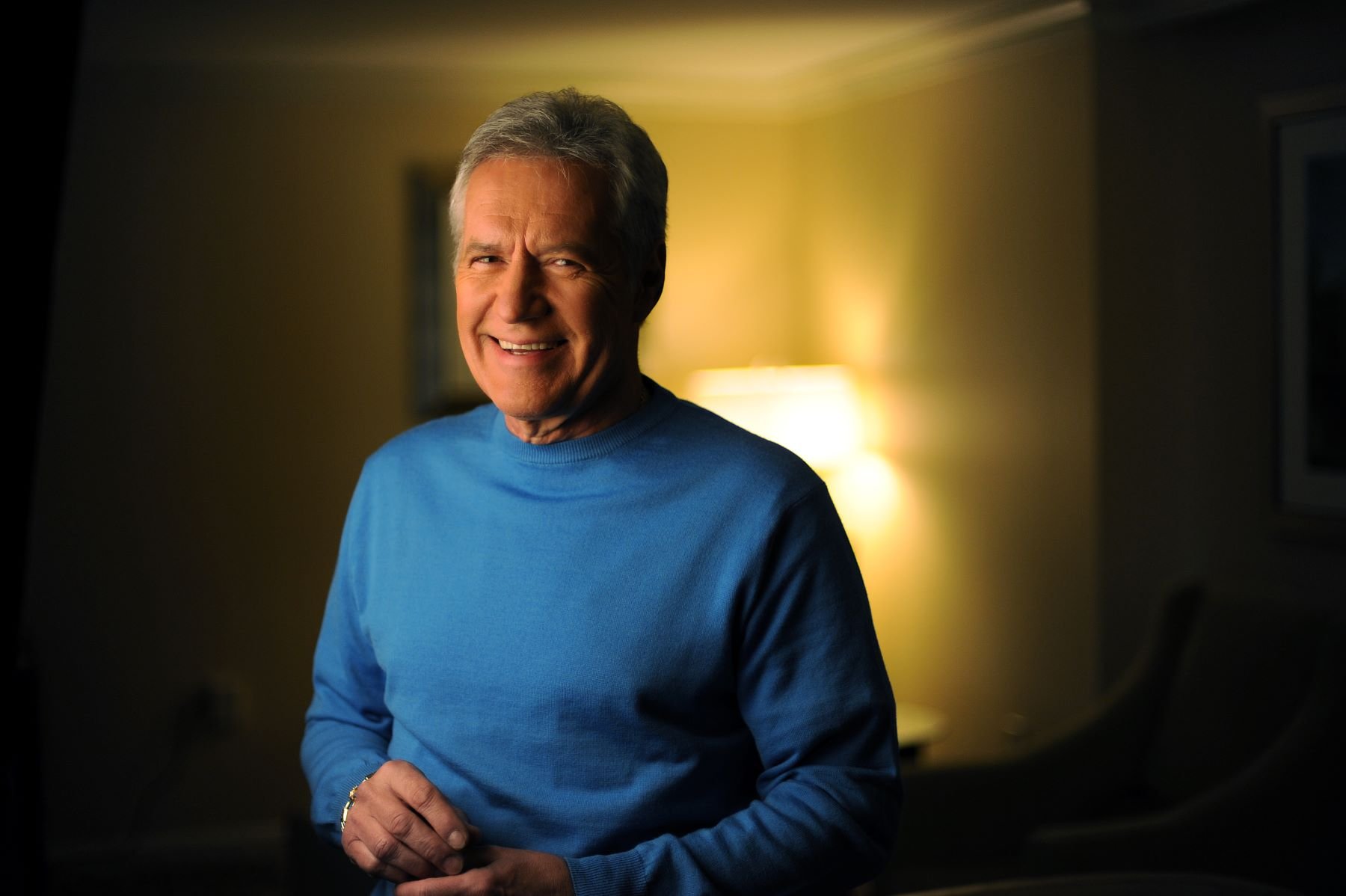 Alex Trebek's regal and lavish home was just one testimony to the star's success. Through his role on Jeopardy!, Trebek became a legendary icon. Appearing in well over 8,000 episodes, the Canada native hosted the incredibly popular evening game show from 1984 to 2021.
Trebek's fame and reputation are so wide-known and influential that over the years, he has appeared on TV shows like How I Met Your Mother and The Simpsons. Celebrity Net Worth recorded Trebek's net worth at a remarkable $75 million.  
Trebek's 'Jeopardy!' memory and legacy live on
Alex Trebek's loss was one felt throughout the nation. Fortunately, the series has continued in his name and memory. Stage 10, the iconic stage at Sony Pictures Studio where Jeopardy! has always been filmed, was even renamed in Trebek's honor. 
The Alex Trebek Legacy Fellowship is one of the many ways the star's friends and family honor and remember the infamous TV host. The funds raised in Trebek's name will be used to assist college and university educators.
Trebek's loved ones continue to graciously highlight his life, memory, and wishes. On the one-year anniversary of the TV host's passing, Trebek's wife shared one of her husband's "final wishes" with the world. In the video, Trebek can be seen speaking about The National Compassion Challenge and the importance of getting involved. 
For those who knew or were fans of Trebek, this final act of kindness was not surprising. It is safe to say that the popular TV host has made a lasting and positive impression on pop culture and the world.