Latto Gives Behind-The-Scenes Fun of Working With Mariah Carey on 'Big Energy' Remix
Latto joined forced with Mariah Carey for the remix of "Big Energy." The song quickly became Latto's first No. 1 hit. She credits Carey for helping her.
Mariah Carey has another No. 1 hit on her hands, but this time it's Carey featured on a remix of rapper Latto's latest single, "Big Energy." Latto, formerly known as Mulatto, sampled one of Carey's biggest hits from the 1990s for one of her most popular songs. The song is now Latto's first chart-topping hit.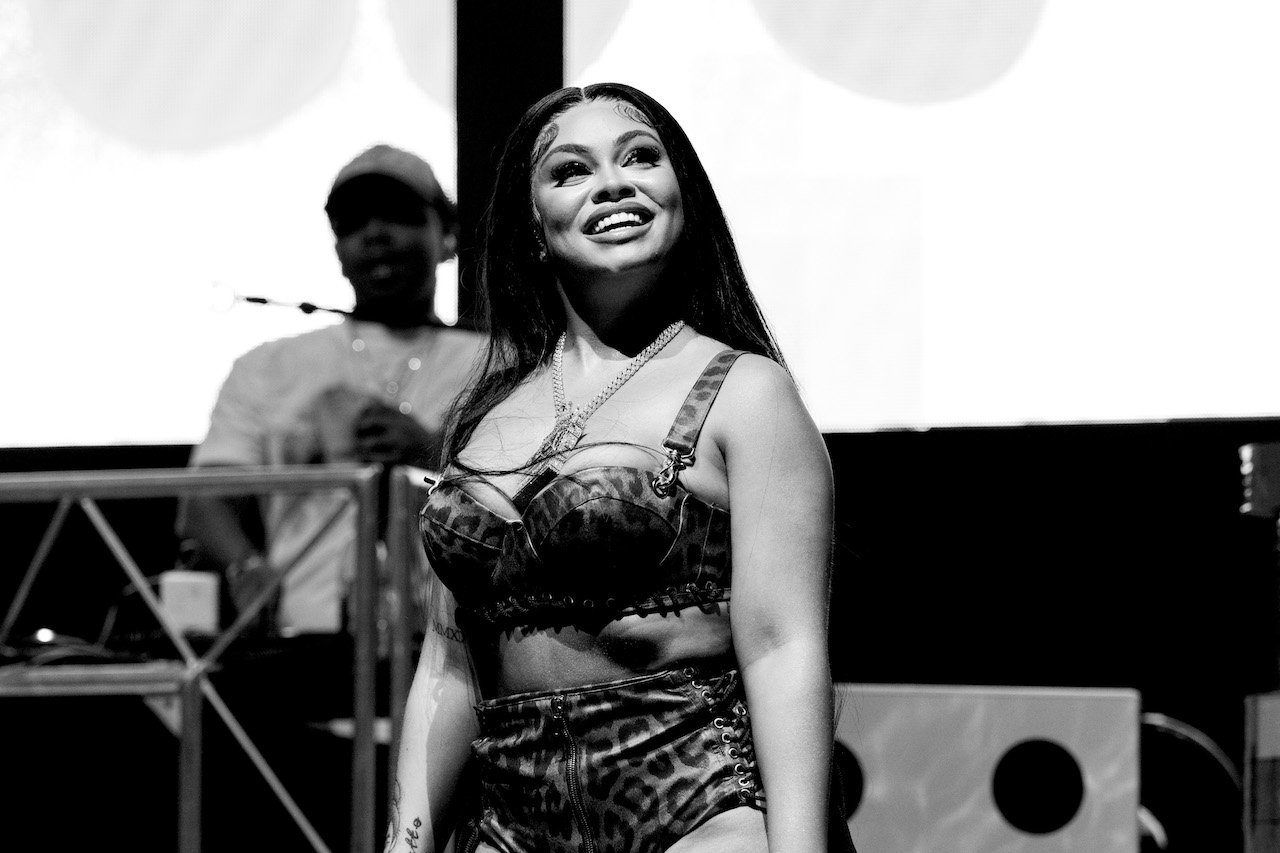 Latto collaborates with Mariah Carey on 'Big Energy' Remix
On March 28, Carey and Latto released their highly-anticipated duet, "Big Energy" Remix. The song also features DJ Khaled and samples Tom Tom Club's 1981 tune, "Genius of Love." Carey famously sampled Club's tune for her 1995 hit "Fantasy," which Latto of course sampled for "Big Energy." The two began teasing the remix for the song a few days ahead of its release. "Big Energy" Remix is featured on Latto's new sophomore album, 777.
Latto pays homage to the Queen of Christmas in the remix. She raps: "Bad b—h, I can be your fantasy/ I can tell you got big d–k energy." In the remix, Carey gives her signature whistle tones and sings "Fantasy's" iconic intro/first verse from the 1995 version.
Getting to work with Carey was a dream come true for the rapper. "She's such an uplifting spirit," Latto said in an interview with Variety. "I'm grateful for the remix and for her vocals — Mariah's a legend — but I'm grateful for the experience that she gave me with this song and all the words of advice.
The rapper shares some fun moments of working with the singing legend
In a series of Tweets, Latto opened up about meeting and working with Carey. She answered a few fan questions about the experience.
Latto says her favorite part of the recording experience was hearing Carey do her famous whistle tone live and in person. But the recording process was unlike anything she'd ever experienced before. "We didn't even start shooting til 3am lol we was shooting content til 10am Mariah is a night owl dahlinggg," she tweeted.  
In terms of what it was like meeting the singer, Latto had butterflies. "I was sooooo nervous," she wrote with laughing emojis. "I was like what do I say y'all lol but the conversation just floweddd and she was so genuine and I definitely was overthinking. We was sipping on her liquor Black Irish and just kicking it fr."
Latto was initially afraid to reach out to the "Honey" singer to do the remix. But, it was her dream and she figured to at least try. "I originally thought Mariah for the remix back in like November when it first started going up but didn't think I could get her realistically," she told a fan. "Fast fwd I said f–k it and reached out. She was down." 
'Big Energy' Remix reaches top spot on the charts
It was clear that fans were waiting for the remix as within hours, the song reached the top of the charts. The song reached No. 1 on the US iTunes chart. It became Latto's first No. 1 hit in her career thus far.