Laura Linney's Net Worth Plus The Tony Award Buzz Surrounding Her Most Recent Broadway Run
Laura Linney has seemingly done it all. She's an accomplished actress and singer with a resume that runs from movies to theater to television.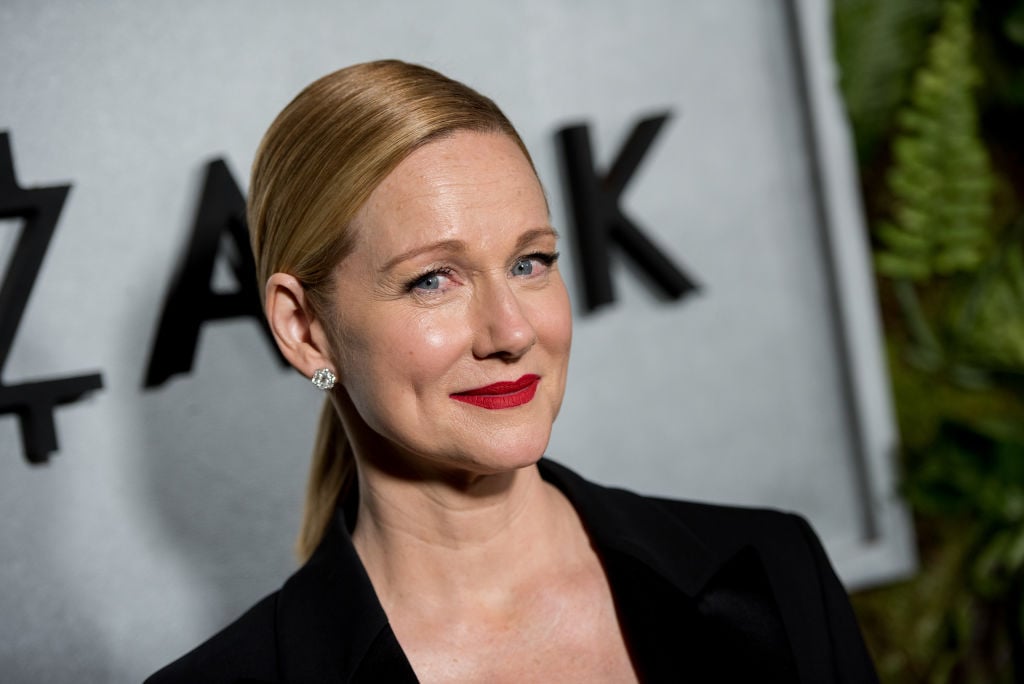 Find out more about this versatile and talented actress, including her net worth and what she's working on now.
Linney on motherhood at 49
The Ozark star became pregnant with her only child, Bennett, in 2013 at the age of 49. She has spoken about the challenges of having a child at an older age and opened up in 2016 to Kelly Ripa regarding her decision to keep her pregnancy a secret for as long as possible.
"Well, I was an older mother-to-be, and it had taken me a very long time to have a child," said the Masterpiece Classic host, who is married to real estate agent Marc Schauer. "I wanted to make sure that my child actually arrived, and was safe and healthy."
The now-56-year-old actress reminisced about how no one seemed to notice her growing belly. And so, she decided if she wasn't asked about a possible pregnancy, she certainly wasn't going to volunteer the information.
"I just was very quiet about it — I didn't hide it intentionally, I just didn't advertise it," she added. "So it was the right thing for me and my family."
"I was going to the theater when I was eight months pregnant, no one said a thing. I mean, I wasn't hiding!"
Her recent Broadway show, 'My Name Is Lucy Barton'
The four-time Tony nominee began her run on Broadway in the one-woman play, My Name Is Lucy Barton, last month. In it, she takes on the roles of Lucy, a writer living in New York, as well Lucy's estranged mother, in this adaptation of the novel about the frayed relationship between a mother and daughter. She talked to Entertainment Weekly last month about the experience of performing the play that's already generating Tony award buzz night after night.
"With material as good as this, and writing as beautiful and interconnected as it is — it takes time to unearth it all. There are things that I'm discovering now, a year and a half after I first read it, that I didn't see during the first go."
"There are things that I discovered during the second go that I didn't know about," Linney continued. "And now there are things I'm discovering now. That's the thing that theater gives you that other mediums don't: time. It's an ingredient you can't force, you can't generate. You have to earn it. If you have the patience, it will really reward you."
Laura Linney's net worth
The two-time Golden Globe award recipient has a net worth of $7 million, per CelebrityNetWorth.com. She has been co-starring in the Netflix fan-favorite, Ozark, since 2017 and season 3 will be premiering on March 27, 2020. Speaking to Collider in 2017, the actress talked about her enthusiasm for the series.
"When I got the script and read the script, you could see the potential not only for the character of Wendy, but for the narrative, as well. It just had tremendous potential. That was obvious, right off the bat. I wasn't looking to do a series, but I've always really, really admired Jason [Bateman]. . . The whole company was wonderful and the production was wonderful. I really feel like I fell into a pot of honey. It was really fun."