Lauren Ambrose to Join 'Yellowjackets' Season 2 Playing the Adult Version of This Character
If you've been counting down the days until the Showtime series Yellowjackets returns, you certainly aren't alone. The show stars heavy hitters like Christina Ricci, Juliette Lewis, and Melanie Lynskey, and it looks like they're adding another star to the cast. Servant and Six Feet Under star Lauren Ambrose recently announced she's joining Yellowjackets Season 2. Here's what we know.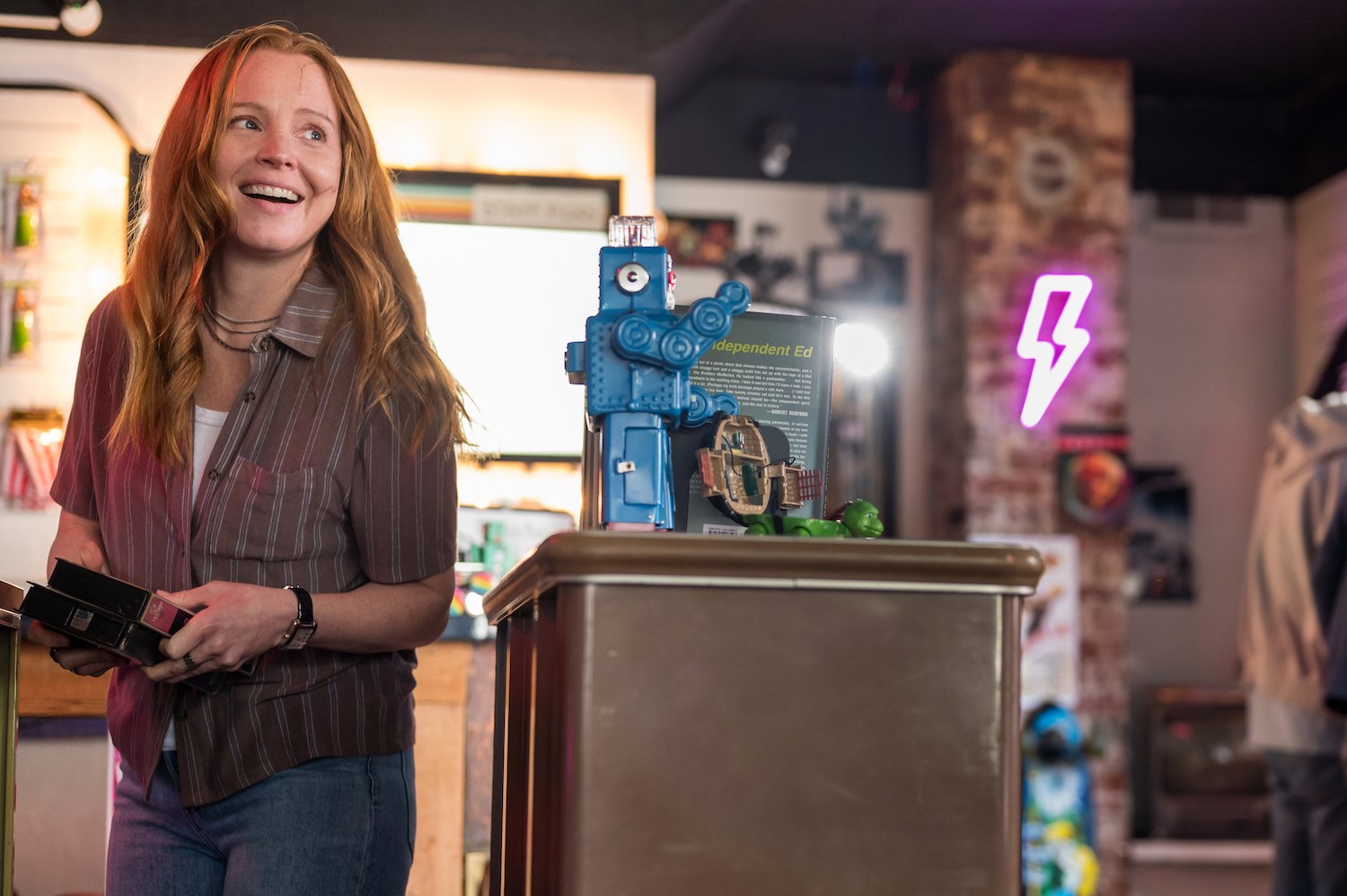 'Yellowjackets' Season 2 adds Lauren Ambrose as the adult version of Van Palmer
Fans were left with plenty of unanswered questions after wrapping up Yellowjackets Season 1. One of the biggest revolved around which of the teenage girls survived their time in the woods. We met the adult versions of Shauna (Lynskey), Misty (Ricci), Natalie (Lewis), and Taissa (Tawny Cypress). However, due to flashbacks in the '90s during the plane crash and unreliable narrators, audiences don't know who made it out of those woods alive.
Recently, Ambrose announced she's joining Yellowjackets Season 2 as the adult version of Van Palmer. Van quickly became a fan favorite during season 1 and almost didn't survive. At first, the teenage versions of Jackie (Ella Purnell) and Shauna (Sophie Nélisse) abandoned Van inside the plane right before parts of it exploded. Thankfully, Van survived, but her good luck didn't last. When she accompanied Taissa to find help, a pack of wolves attacked the girls, and Van took the brunt of the injuries. However, the girls managed to save her. Regardless, the adult version of Van never made an appearance or was even mentioned in Yellowjackets Season 1, leaving her fate up in the air. But Showtime gave us the answer. Van's alive!
Lauren Ambrose didn't know so many people fan-cast her in the role of Van
Ambrose recently spoke to Entertainment Tonight about her role in the series. The star wasn't aware that several fans, including Liv Hewson, who plays the teenage version of Van, thought Ambrose would be the perfect person for the role.
After explaining she didn't know so many people wanted her in the role, Ambrose continued, "I definitely had the experience of watching the show and being like, 'Well, gee, can I be on this show or what?' And then they asked me to do [it]. So, that was a different experience for me. I've never watched something and loved it and then [went] on it. So… that has been cool. I am very excited about it." 
When does 'Yellowjackets' Season 2 premiere?
The first episode of Yellowjackets premiered all the way back in November of 2019, which means over a year has passed since we caught up with the Yellowjackets soccer team. The season left us on a huge cliffhanger, wondering exactly what happened out there in the woods. However, Showtime recently announced Yellowjackets Season 2 will drop in March of 2023. While it's still several weeks away, fans at least have a date to pencil in on their calendars. We can't wait to learn more about the creepy cult, whether or not Taissa is more involved than she lets on, and how much of the truth Shauna actually revealed to everyone.
Are you excited for the Yellowjackets Season 2 premiere? Let me know in the comments down below!