Lauren and James Duggar Just Fueled Speculation on Duggar Family Courtships
The Duggar family's known for their many courtships, and fans are always enthralled when any Jim Bob and Michelle Duggar's kids are in new relationships. Most recently, Jed Duggar had a surprise wedding to Katey Nakatsu. And now, fans and critics think two other family members are courting. Here's how Lauren and James Duggar are fueling the rumors.
Are there any new Duggar courtships? Critics suspect 2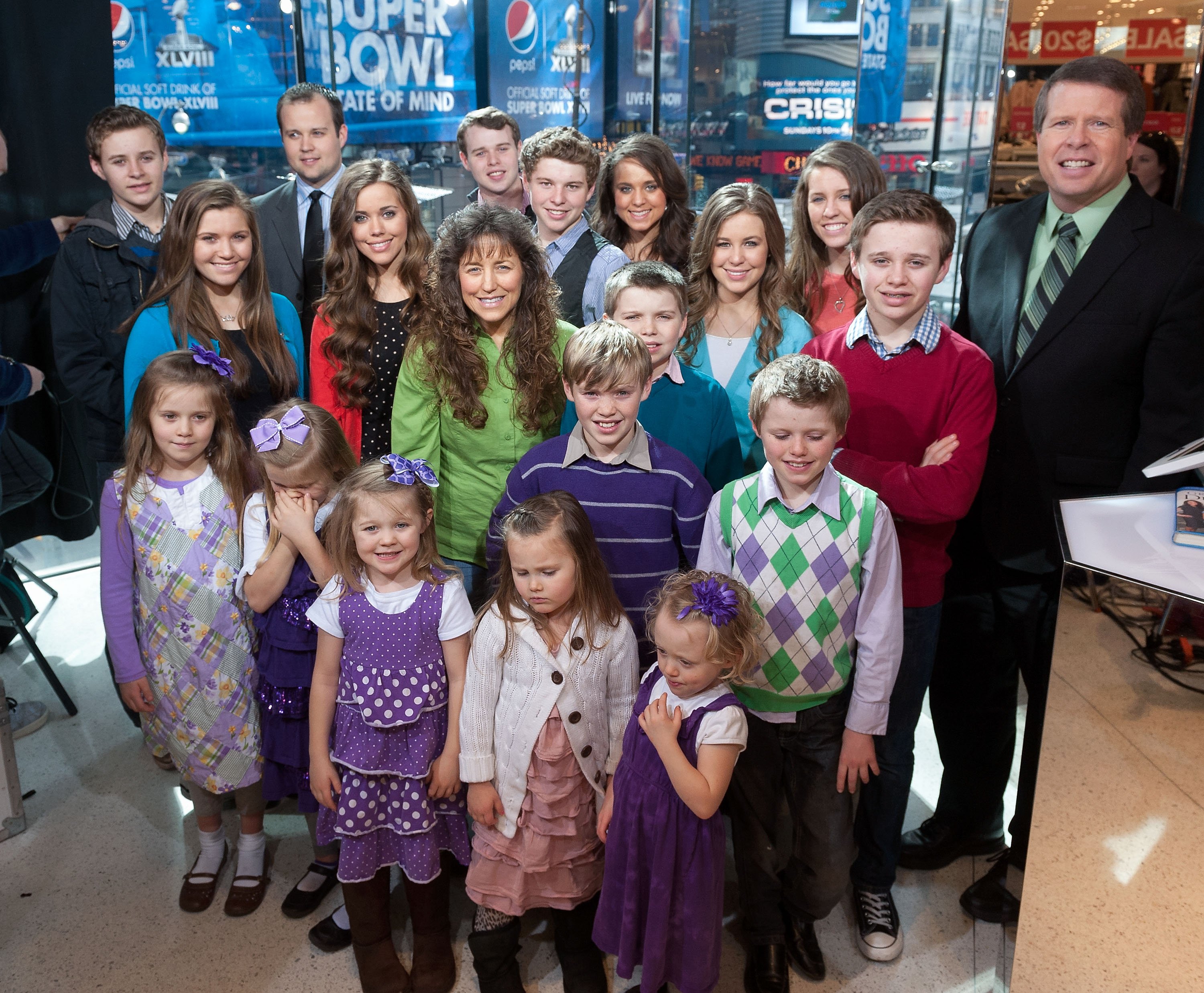 So, which Duggar family members are currently courting? According to Jim Bob and Michelle, none of their kids are in relationships — at least that fans know of. Justin Duggar had a very public courtship and wedding to Claire Spivey, but Jed's relationship was treated much differently. Family sleuths figured out Jed was getting married thanks to a leaked wedding invitation, but the family kept quiet about it until then.
Now, evidence is mounting that Jana Duggar is courting. Jana is 31 years old, and while she's courted in the past, she has yet to find "the one." Leaked photos suggest Jana is courting a man named Stephen Wissmann. Stephen and Jana were also allegedly at Jed's wedding.
The other possible courtship involves Jeremiah Duggar, Jed's twin. It's rumored Jeremiah could be courting Hannah Wissmann, Stephen's sister.
Lauren and James fueled Duggar family courtship rumors
It's typical of the Duggar family to announce new courtships, and fans can typically follow their journeys on TLC's Counting On. Given what occurred with Jed, though, that's not always the case. Now, critics are finding new evidence to support their theories that Jana and Jeremiah are both courting despite the silence from Jim Bob and Michelle on the family Instagram.
Reddit users noted Lauren started following Hannah on Pinterest. Some users also noted Lauren is quite active on Pinterest, so it makes sense she would follow Hannah there.
As for James, he started following Stephen on social media. And Reddit users suspect Jana and Stephen might already be engaged.
"Jed and Katey got engaged right before Justin and Claire's wedding," a user wrote, "it makes sense that Jana and Stephen would get engaged around Jed and Katey's. Once one couple is married on to the next one!"
Others noted that Stephen doesn't follow James back, though. Perhaps Stephen is waiting for the official courtship or wedding announcement to go live.
When is the next Duggar wedding?
So, when will the next Duggar wedding take place? Because no courtships are announced just yet, we imagine it could be months. But once the courtship's announced, the wedding tends to come quickly after. Some of the family members only court for a few months before tying the knot, and others court for quite some time but choose to announce their courtship publicly right before they announce their engagement.
If the rumors are true about Jana's possible engagement, this could mean her wedding is up next. But we'll have to wait and see what the Duggar family announces and what they'd like to show on TLC's Counting On going forward.
TLC did not return a request for comment about the potential courtships by the time of publication.
Check out Showbiz Cheat Sheet on Facebook!