Laurence Fishburne's Relationship With His Ex-Porn Star Daughter Ended When She Wanted to Be the 'Next Kim Kardashian'
Money can't buy everything. Actor Laurence Fishburne knows that better than anyone. Despite acting in some of the biggest movie franchises of our modern times, and amassing a fortune worth an estimated $20 million, Laurence still has a complicated life just like everyone else. Unfortunately for him, his oldest daughter, Montana Fishburne, hasn't exactly led a traditional life. The two have a very troubled relationship, which is likely due to the fact that Montana herself has had her fair share of legal troubles, but that's not why her father Laurence ended his relationship with her.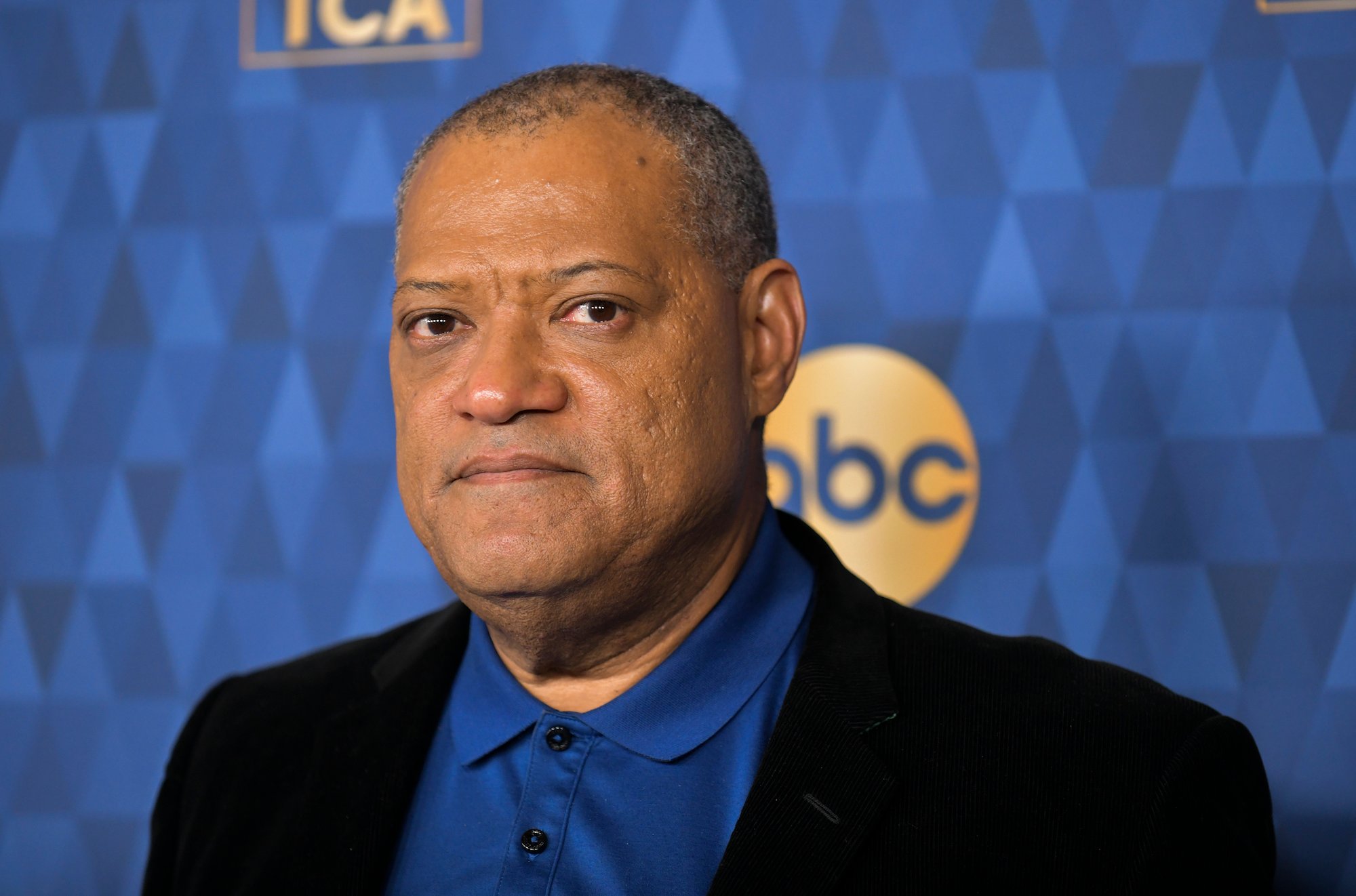 Montana Fishburne was inspired by Kim Kardashian 
When Kim Kardashian West's E! show, Keeping Up with the Kardashians, first premiered in 2007, fans were enthralled. Although Kim and the KarJens have their haters, the fact that their show was on the air for more than a decade is a testament to how popular she was. Montana saw that popularity and felt inspired. She wanted to be like Kim, and her pursuit of that dream would ultimately alienate her from her father. 
In an attempt to emulate Kim's rise to fame, Montana recorded her own sex tape. Kim was given her show on E! after a sex tape of her and musician Ray J was 'leaked' to the public. Many speculate that Kim herself leaked the tape for publicity. Either way, that's not the route Montana took. She made a tape with her boyfriend but ended up using it as more of an audition tape for more adult roles. Vivid Entertainment ended up releasing her audition tape in 2018, eight years after it was recorded. Vivid also released Kim's tape, but against her wishes. Kim even sued to try and keep Vivid from releasing the material. 
Laurence Fishburne doesn't respect what his daughter does for a living 
Instead of using her sex tape for publicity to launch herself as a brand, Montana used it to get more adult film roles. Her famous last name helped. According to Vivid's president of production, "It's obvious from her audition tape that Montana had everything going for her – beauty, sensuality, outgoing personality, determination, and a famous last name." It seems like her connection to her dad has helped Montana in her adult film career, but that probably doesn't please her dad one bit. 
Laurence and his oldest daughter have no real relationship, according to Montana. According to Reuters, she admitted in 2011, a year after recording her audition tape, that Laurence "told me he was embarrassed by me … Until he respects me and accepts me for who I am, I don't think we will have much of a relationship."
Montana Fishburne has had at least one brush with the law 
Based on her legal history, Montana is not in a good place. It's possible that there are deeper issues between her and Laurence, other than her choice of career. According to the Miami Herald, Montana had a brush with the law in 2017. She was arrested for a DUI, as well as a DUI with property damage and a DUI with alcohol readings above .15. She rear-ended a Range Rover near her Florida home. At the scene, she was described as incoherent and even urinated on the side of the road. 
Most people don't jump from zero to DUI. If Montana is in legal trouble over her substance use, it's likely substance use was already affecting her relationships with her family. Laurence is tight-lipped about how he feels about his daughter. Although they may quarrel privately, he has never said publicly that he is "embarrassed" by her, as she claims he told her. Hopefully, there's still a chance for these two to repair their relationship.