Lauryn Hill Has a New Project in the Making
Rap icon Lauryn Hill is known as a legendary lyricist in hip hop. Her storytelling has been lauded by her peers and those who've come up behind her. Now, she's putting her storytelling skills to the test in a different way. Hill is lending her talents to a new documentary on the Baraka family and the city of Newark, New Jersey.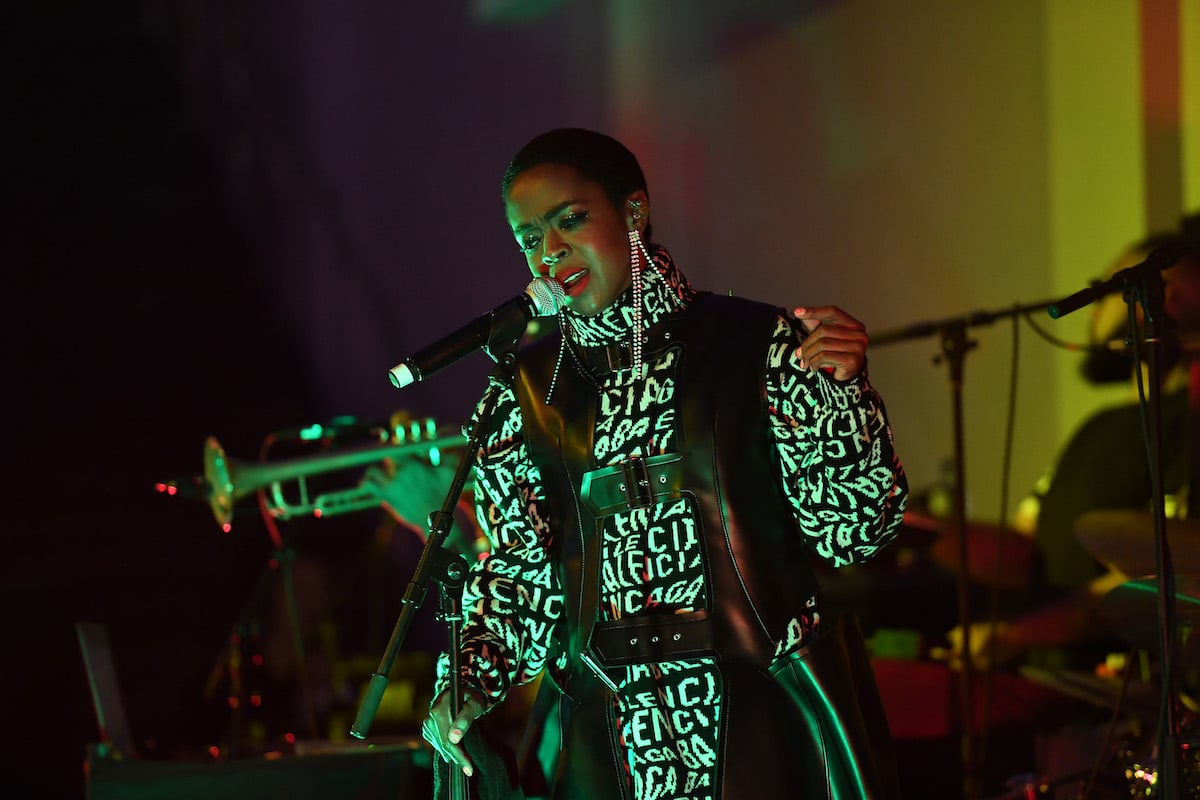 Lauryn Hill is producing a documentary centered around Baraka family's work in entertainment and culture, as well as activism
Hill has teamed up with screenwriter Oren Moverman on a new documentary on Newark's prominent Baraka family. Moverman is an Academy-Award nominated filmmaker whose previous works include The Messenger and Rampart.
The collborative documentary between he and Hill, currently titled Why Is We Americans?, explores Newark's struggle with oppression as viewed through the lens of the Baraka family. The family has been influential in the world of social activism and famous for using poetry, music, and politics to push their ideas.
Amiri Baraka was a famous playwright and poet who is credited with founding the Black Arts Movement (BAM) in 1965. The movement created new cultural institutions and revolutionary messages of Black pride. Amina Baraka, a dancer, writer, and community organizer, was by his side as the matriarch of the family and the movement. 
The documentary will also explore the tragic death of Amiri's sister, Kimako, who was stabbed to death in her Manhattan apartment and how it impacted the family and their followers. It was later revealed that an associate of hers was the culprit in her death. Also explored is the homicide of his daughter Shani. Shani was one of the first openly gay Black activists in the country. According to a release (per Madame Noire) on the project: 
As we connect with the iconoclastic poet Amiri Baraka, his wife, Amina, and their son, the current mayor of Newark, Ras, a portrait of a city emerges with an inspiring call to arms in the fight for class and racial justice. From the Newark rebellion of 1967 to the current day, the city's narrative has been one of revolution, with each generation picking up where the previous had left off.
The move comes amid Lauryn Hill reuniting with The Fugees
Outside of the documentary, Hill is also back on the music scene with her old bandmates. For the celebration of The Fugees sophomore album The Score's 25th anniversary, the group planned to reunite for a multi-city tour in the fall of 2021. Given the album spawned hits including "Ready or Not," "Killing Me Softly," and "Fu-Gee-La," the anticipation was high. However, the band delayed the tour until early 2022 due to the coronavirus (COVID-19) pandemic.
In a press release about the tour, Hill candidly discussed her relationship with the album: she was unaware the anniversary passed. "The Fugees have a complex but impactful history," The Sister Act 2 star said. "I wasn't even aware the 25th anniversary had arrived until someone brought it to my attention. I decided to honor this significant project, its anniversary, and the fans who appreciated the music by creating a peaceful platform where we could unite, perform the music we loved, and set an example of reconciliation for the world."
Wyclef Jean shared similar sentiments. Jean and Hill had a complex affair for several years during the '90s. "As I celebrate 25 years with the Fugees, my first memory was that we vowed, from the gate, we would not just do music we would be a movement," he said. "We would be a voice for the unheard, and in these challenging times, I am grateful once again, that God has brought us together."