Lauryn Hill Reached a Massive Milestone With Her Solo Album That's Sadly Never Happened Again
Lauryn Hill is an iconic rapper and songwriter who was an integral part of the late '90s and early 2000s music scene. Hill first rose to prominence as a member of the popular band Fugees, before eventually releasing her smash hit solo album, The Miseducation of Lauryn Hill.
The album became a huge success, redefining Hill's legacy as a musician and setting an incredibly high bar for all other artists that came after her. Still, Hill took a huge step back from the music world after the success of The Miseducation of Lauryn Hill and has returned to performing sporadically. To this day, many of her fans wonder why 
How did Lauryn Hill get into music?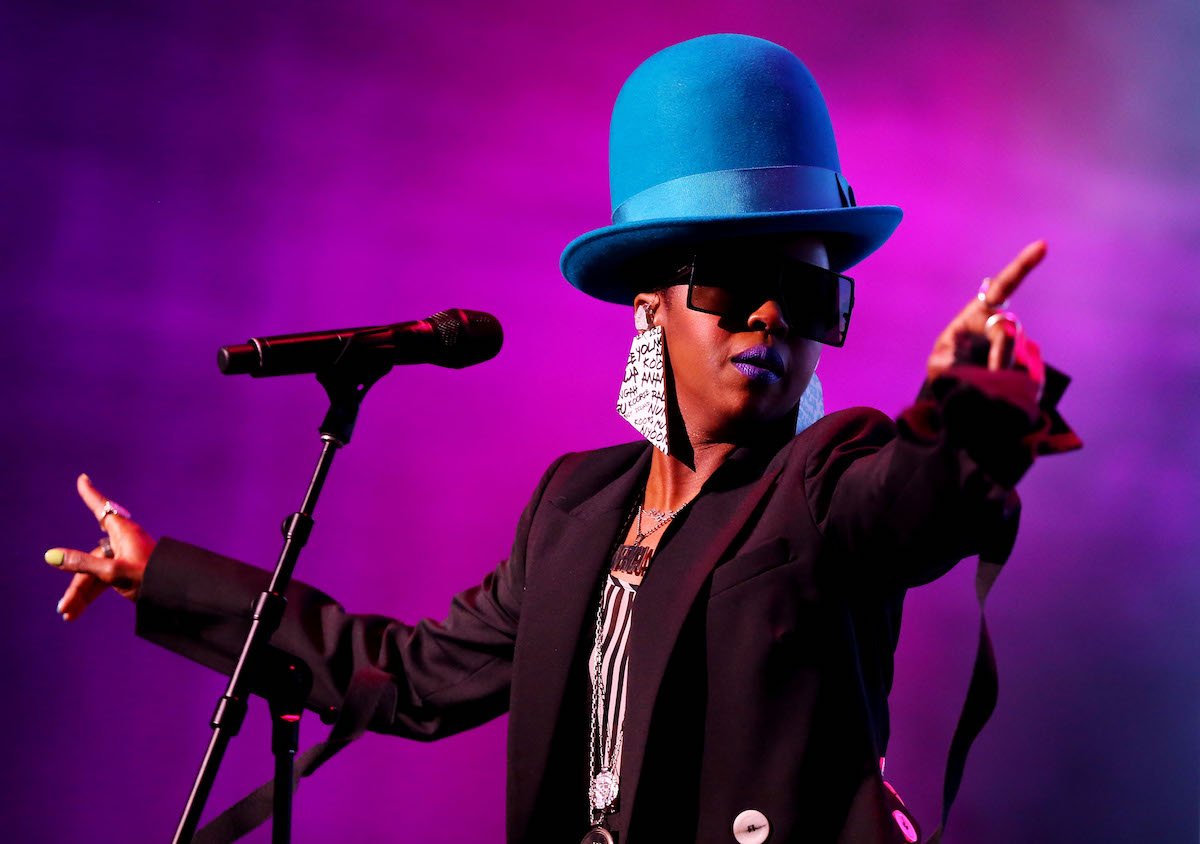 Hill was born in 1975 in Newark, New Jersey. Hill was raised in a musically-inclined family, with a mother who played the piano and a father who enjoyed singing when he was at home and around his family. Therefore, it's not really a surprise that Hill herself felt drawn to music, and by the time she was in middle school, she was performing at venues in and around her hometown.
Hill proved to be academically advanced, and in addition to her musical excellence, she was a leader in dance, track team, cheerleading squad, and other extracurricular activities. In the early '90s, while still a very young woman, Hill joined forces with Pras Michel and Wyclef Jean to form the group Fugees. The Fugees signed a record deal in 1993 and released their debut album, Blunted on Reality, in 1994.
While critics praised the group's ability to meld musical genres, the album sold poorly and just a couple of years after that album, the Fugees split to work on separate projects. 
Lauryn Hill's solo studio album became a massive success
In 1998, shortly after splitting from the Fugees, Lauryn Hill released her debut solo studio album, The Miseducation of Lauryn Hill. The album became an instant hit, and critics praised Hill's flawless ability to both write and sing songs that connected with listeners everywhere.
On Grammy night, Hill cleaned up, winning five total awards, including Album of the Year and Best New Artist. To date, Hill is still the only woman in hip-hop who has won the Grammy for Album of the Year.
Sadly, Hill's meteoric rise to fame didn't sit comfortably with the artist, and after the album's release, she took a major step back from the public eye. 
What is Lauryn Hill doing these days?
Hill ended up never releasing a follow-up album after the remarkable success of The Miseducation of Lauryn Hill. As the iconic singer later explained: "The wild thing is no one from my label has ever called me and asked how can we help you make another album, EVER…EVER. Did I say ever? Ever!…People had included me in their own narratives of their successes as it pertained to my album, and if this contradicted my experience, I was considered an enemy."
Hill's name has been in the headlines over the years, however, notably in 2013, when she was jailed for reported tax evasion.
In recent years, Hill has been making a slow return to form, releasing a song for the 2019 film Queen & Slim. Still, it seems as though Hill has no desire to be a big star once again, and is just fine with living a slower-paced life. Her influence lives on, however — and scores of artists have followed her lead.
These days, she is a member of an elite group of talented African-American artists who have won the Grammy Album of the Year, including Herbie Hancock, Ray Charles, Outkast, and Whitney Houston.