'Laverne & Shirley': Cindy Williams Says She Still Hasn't 'Processed' the Loss of Her Former Co-Stars
ABC had another hit on their hands when Laverne & Shirley premiered in 1976. A spinoff of the popular sitcom Happy Days, the series starred Penny Marshall and Cindy Williams as single BFFs Laverne DeFazio and Shirley Feeney. The ensemble cast included Eddie Mekka (Carmine Ragusa), David Lander (Squiggy), Michael McKean (Lenny), Phil Foster (Frank DeFasio) and Betty Garrett (Edna Barrish).
The recent death of Mekka on Nov. 27 prompted Williams to reflect on the many losses of her former friends and cast members.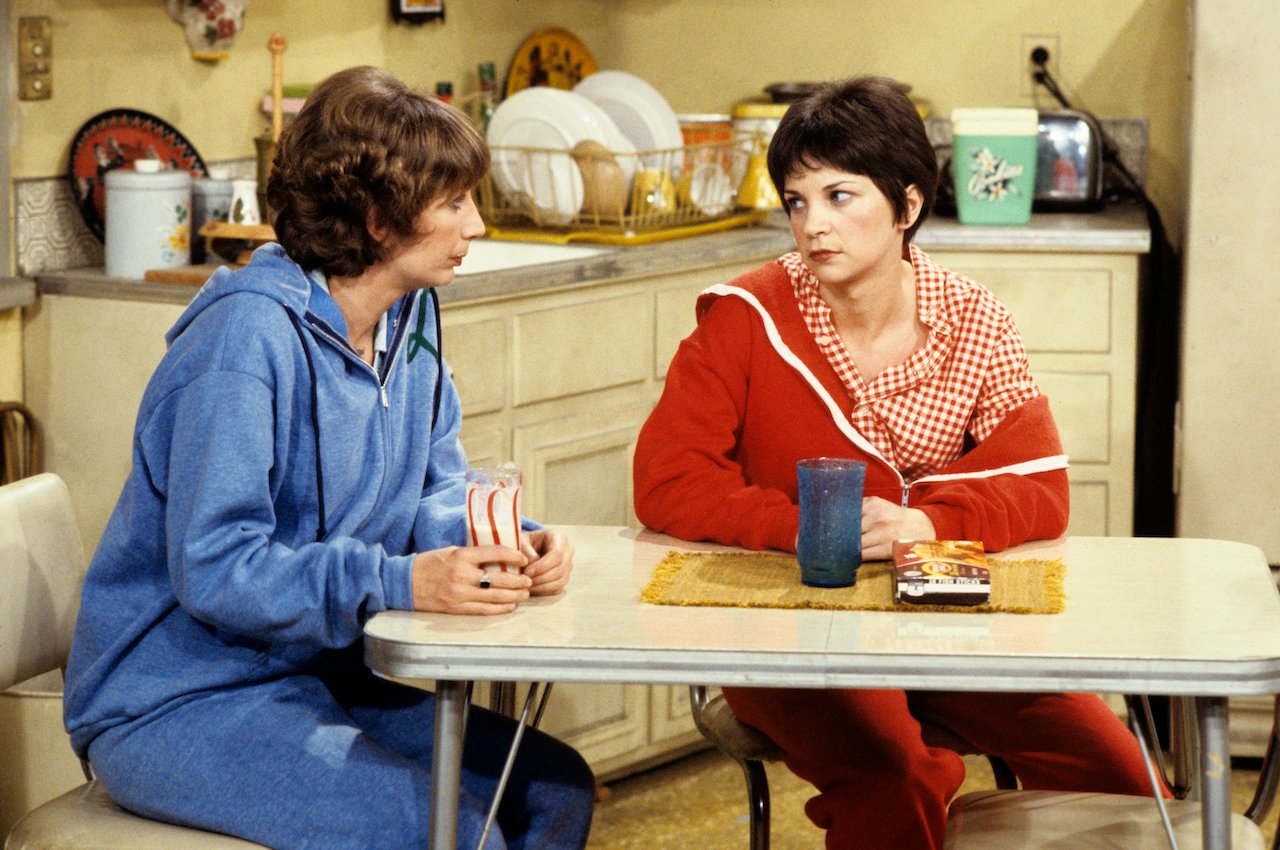 'Laverne & Shirley' was filmed with a live audience
In a recent interview, Williams recalled the thrill of filming the sitcom with an audience in attendance. The format of performing live with guests in the studio prompted the actors to be on top of their game.
"We performed it in front of an audience, and ran it like a stage play," Williams told Allison Kugel on her podcast, Allison Interviews. "We wanted our studio audience to see the entire show, because that way we could all travel together and get the joke."
The Laverne & Shirley alum noted how another iconic show had spearheaded the live audience venue.
"We started at the top, and we ran the show all the way through to the end, without really stopping or going back," she explained. "We never really cut it up and did scenes out of sequence, and that is why it had that amazing rhythm. Lucille Ball also did I Love Lucy like that, I believe, and we had her crew on Laverne & Shirley."
Cindy Williams has a special picture in her home
Williams spoke fondly of her previous co-stars and revealed that she hasn't fully come to terms with the loss of so many friends.
"I haven't processed any of it," she remarked. "I still haven't processed Penny [Marshall] passing. I still talk to her – I still think I'm going to go over there and tell her something, and you know, Phil [Foster] and Betty [Garrett], I still see them as present. I know they're not, but I still see them and relate to them as present."
The Laverne & Shirley alum paid tribute to her former cast mates with a special memento in her home.
"Since Eddie [Mekka] recently passed, I put the framed cast picture on my mantel and I have candles lit," Williams said. "I was just looking at it and thinking, 'You're [all] gone,' and I could hear them laughing at me and saying, 'Check, check, check…' Then I realized, it's just Michael [McKean] and me that are left. I feel like calling him and saying, 'I'll race you to the finish line.'"
'Laverne & Shirley' star misses classic humor
Though she feels a void from the loss of her friends, Williams rests in the belief that they are all together.
"It's just surreal to me," she commented. "It's like they are all in another land. I know they are happy, because I believe in heaven. I believe in a fun heaven, and that they are all having fun together. Michael and I are the odd men out right now."
Williams became a seasoned comedic actor during her time on Laverne & Shirley, and lamented today's restrictions on what is permissible in comedy.
"They don't allow for satire and parody," she said. "It's not allowed with stand-up comics today, and it's a shame because then everything becomes just a flat line. You lose your sense of humor about yourself. If you can't laugh at situations and you can't laugh at yourself, you are constantly going to be depressed, and that's what I think is happening."